5 Post-Yoga Teacher Training Lessons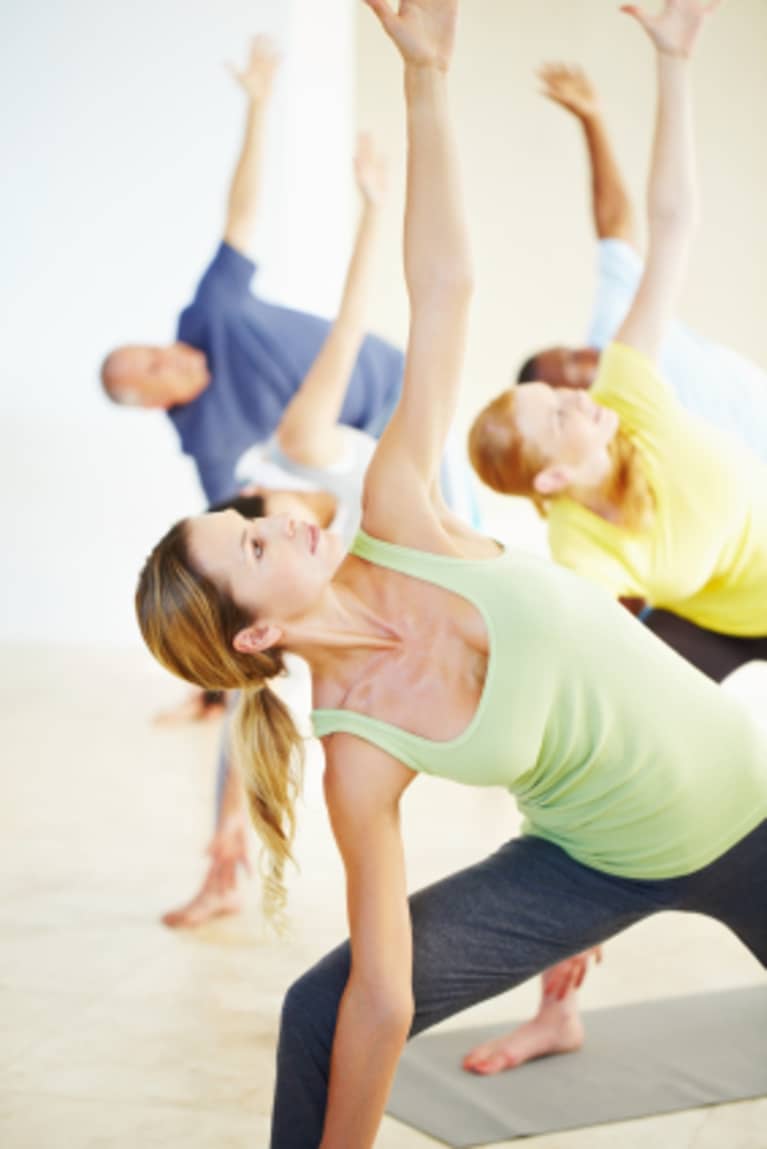 Fresh out of your first yoga teacher training? Here are five things you should know:
1. Your first teacher training will not be your last. Just like in any field, continuing education is necessary and it is the greatest gift you can give yourself (and your students). If you started off with a 200-hour, maybe you'll move on to a 500-hour, or modules, or workshops, or retreats, or perhaps you'll even lead a teacher training one day. Your mind and your heart should always be open to more. One of your responsibilities as a teacher is to become a better teacher. The second you think you've learned up all there is to know is the same exact second you start to suck as a teacher.
2. Take as many classes from as many teachers as you can. As a new teacher, this has become my absolute favorite dirty yogi thing to do - studio hopping. When you are a brand spankin' new yoga teacher, studio hopping allows you to find ways of teaching that you love, and others you sort of don't love. You'll pick up little tricks, or sayings or sequences from other teachers, that if you didn't accept your dirty yogi ways you would have never found! Another great benefit is you get to know your community outside of your normal studio and you might even find a studio you want to teach for.
3. Teacher training alone does not make you a great teacher. I'll say it again - going through teacher training does not make you a good yoga teacher. In fact, many of the teacher trainings I looked into involved very little, if any teaching by the student. As a student, you can have each yoga sutra and every posture in the world memorized and still have no clue how to talk to a room full of eager pose poppers. Pattabhi Jois said "Yoga is 99 % practice, 1 % theory." The same is true of teaching yoga. If your teacher training isn't set up to allow you to teach to your peers, then teach to your family, or friends or find a group to teach to on a volunteer basis. Practice does not make you perfect, but it makes you a hell of a lot better.
4. There is a business to yoga - accept it. This one has gotten a lot more outspoken recently, which is the great news! However, a lot of yogis still shy away from it. Don't be afraid to talk money and embrace self-promotion. If you can become comfortable with both of these you'll be well on your way to success.
5. Be yourself. Just because another yoga teacher tells some profound story at the beginning of class to set an intention, doesn't mean you have to if that's not your thing. Don't feel pressure to teach the way others teach just because their classes are sold out every week. People will appreciate more when you are simply being you, rather than playing the part. Joseph Campbell says it better than I ever could; "The privilege of a lifetime is being yourself."
Here's to doing what you love!