Argan Oil: A Perfect Product for Great Skin & Hair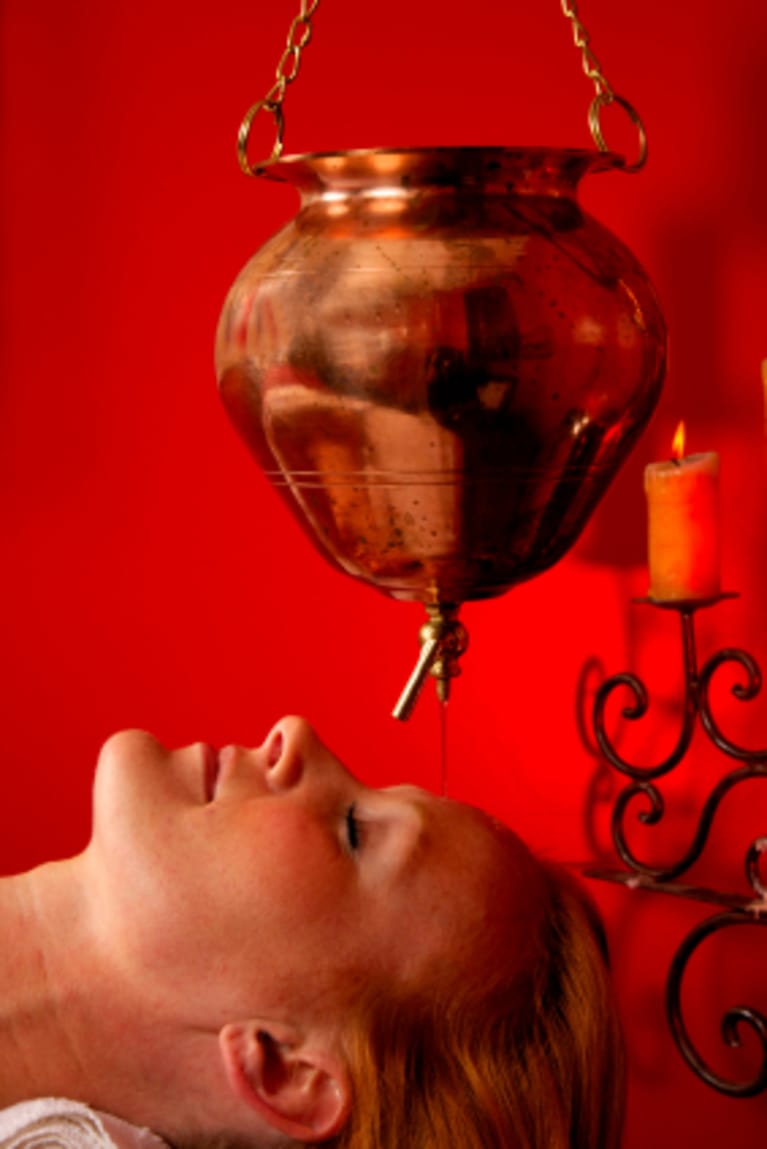 I've been hooked on argan oil for my hair for months. If you read my blogs, you'll recall that back in May I went from platinum hair back to my natural brunette—and brown hair needs to be properly moisturized to look great. In stepped argan oil.
I have extremely fine hair and this oil actually gives my hair volume as opposed to weighing it down—with all the other benefits of oils. So, just recently and out of desperation, I decided to try this "liquid gold" on another thing near and dear to me—my skin.
Yes, I'm in my thirties and, yes, I still have trouble with hormonally-driven acne. (It's wonderful.) Lately, the anti-wrinkle, anti-acne benefits of argan oil for skin have seemed to be everywhere—and I am, after all, completely hooked on it for my hair—so why not give it a go?
Let me tell you, this blog might sound like a paid commercial (I wish), but honestly after just one day of use my skin has looked better than after weeks of trying other, harsher products. I'm now officially hooked on argan oil as an all-purpose—and all-natural—beauty treatment. So do you have to spend a fortune to try it out? Thankfully, no.
I'm still in love with my original—and affordable—hair product, Kitoko oil, that I get from my stylist. (It smells fantastic.) For my skin, I likewise had no desire to spend $50 for the coveted Josie Maran brand. Instead, I went to my local Earth Fare and bought the less than $15 Aura Cacia—which is organic by the way. It's fabulous, and I don't feel the need to try a more expensive brand; but if that floats your boat you can get the Josie Maran oil at Sephora.
While this might all sound like an infomercial, the only reason for this particular blog of mine is to help other adult acne sufferers who don't want to put nasty, drying chemicals on their skin (because we now, unfortunately, do have to think about aging and wrinkles). The special thing about argan oil is that it doesn't, quite shockingly, leave an oily appearance after it dries—and it dries quickly. In fact, I didn't even need to use the oil blotting tissues that I normally do throughout the day. Liquid gold indeed.
I, for one, have been done with sunning and other harmful ways to "beautify" my skin for a little while now. I also eat well—whole, unprocessed foods and lots of fruits and vegetables—so I can't tell you how relieved I am to have found that a simple product like argan oil actually works. Believe the hype—or at least this girl's testimonial—and give it a try. Good luck! I hope that you find naturally healthy, beautiful skin and hair at the end of your rainbow.