4 Ways to Wake Up to a 'Good Morning'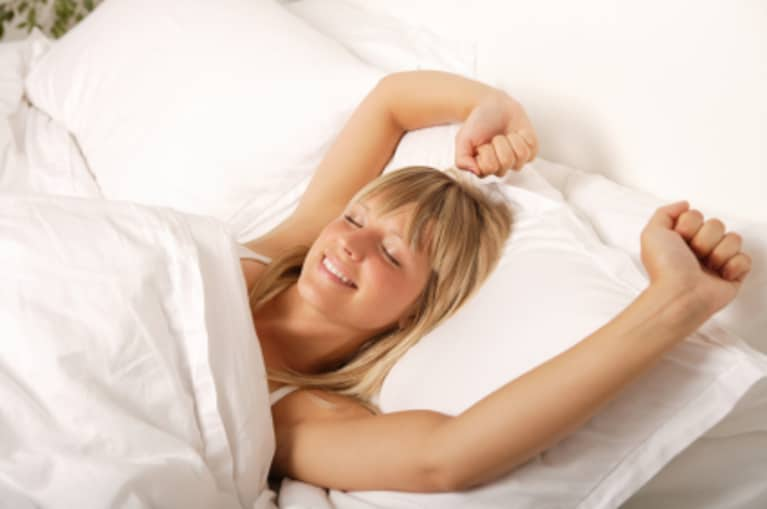 Mornings can be hard for most people. Unless you're a morning person, the thought of getting out from beneath the covers and starting the day can be excruciating. It doesn't have to be, though.
The trick is to give yourself a little time before you give yourself to the world.
Here are a few tips to make waking up a pleasant experience… and not a dreaded event.
1. Get a good night's sleep
The average person needs 7-9 hours of sleep. Most of us don't reach this. Of course, everyone has individual needs and must decide what is optimal for them. However, many of us are walking around sleep-deprived and have come to view it as normal. A fully rested body doesn't struggle to get out of bed. It's recharged for the day ahead. Sleep is essential.
2. Use a pleasant alarm
If you're body is fully rested, chances are you will wake up naturally. If you do need an alarm, try one of the more pleasant tones that gradually increase in volume. A brutal re-entry into consciousness is not necessary. Do you really want to start each day with a jolt of adrenaline by blasting yourself awake? Think of how you would rouse a sleeping child, and give yourself the same courtesy.
3. Set the alarm for 15-30 minutes prior to the time you have to get up
Setting the alarm a little earlier will give you the time to make the transition to wakefulness. Having to jump out of bed because you have just enough time is once again running on adrenaline. Being in a rush prevents being in the present since you're hurrying to the next thing. Having an extra fifteen minutes to ground yourself makes all the difference.
4. Incorporate a peaceful practice
Since you have some extra time, put it to good use. Find a practice of positivity that speaks to you. Examples include: meditation, deep breathing, writing in a gratitude journal, visualization, etc. This type of activity will help you center yourself before you interact with another.
Whether you sleep alone or with company, these are simple practices that can help improve your disposition. Remember, how you wake up sets the tone for the rest of the day. Take charge; make it so that when you say, "Good morning," you really mean it.