10 Insights to Power Through Your Quarter-Life Crisis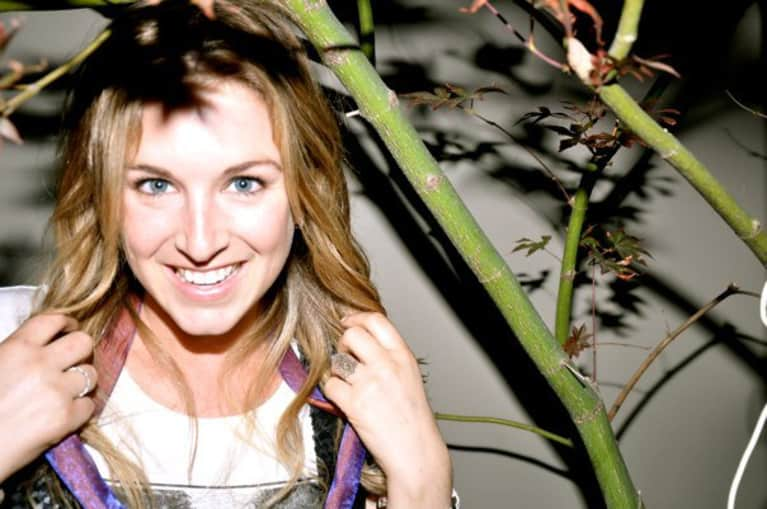 The Quarter Life Crisis: A phase in your journey when you feel like you're in life's existential limbo. When you know what you don't want, you sort of know what you do want, but you aren't quite sure how to get there... and you're trying to race out of being right where you are.
It's when the question that frequents your mind the most is, "If I don't know where I'm going, how will I get there?" It certainly seems like it's most prevalent in our 20s, maybe because this is when we're facing the real world with no sunglasses on for the first time. But, I notice a lot of people at various other ages who struggle with this imbalance when they feel stuck. I'm no professional, but I do believe that to make any real progress, you have to invert, settle down and be your own guru. With that, here's what I've been learning to make the journey less of a challenge and more of a ride:
1. Face fear. As soon as we start identifying the source and understanding the cause (i.e. the root), we are able to know ourselves the best, take the hit and let it marinate.
2. Slow down. Until recently, I filled my heart, brain and schedule with anything and everything so that I wouldn't be alone with myself for enough time to confront all my anxiety. But, we can't hide from the darkness forever. It catches up to us, and eventually we break down. That breakthrough is the start of a whole new world though; because it's fear passing through. And when that happens, it releases itself and we become freer to move forward with far less weight.
3. Listen. You have to slow down to hear what you're supposed to be listening to; which is that inner guidance or intuition. It's a feeling in your gut that gives you the answer, versus a thought in your head that you second-guess with over-analysis and questions. When you slow down, that's when you really hear. Listen to your heart, and feel your gut. Be quiet, and sit patiently. Don't wait anxiously. Just sit in full enjoyment and gratitude of the moment, and feel love and light. Know that you can trust yourself; you have all the answers. Only now, when you are this connected, you can hear them. So, hone that connection, and enjoy experiencing life.
4. Don't hide your emotions. Feel more, think less. If you're stuck in your head, drop it down to your heart, because that's where we find the real answers. Evaluate your feelings; don't turn away from them. Your feelings are what's real. Induce those feelings by seeing movies, listening to music, dancing, sitting, driving, yoga… your feelings might wind up to be your best teachers.
5. Look for the lesson in everything. Even when you don't get exactly what you want, you're gaining something. Appreciate each lesson, because it's leading you in the right direction. If you open your eyes and pay attention, you will see how much self-education you are constantly receiving.
6. Trust the process. The path we're on is exactly as it needs to be. The problem is that you keep thinking you have to look outside yourself to get anywhere. It's the exact opposite. If you start to tune into the moment you're in right now, you won't overlook all the opportunities that are around you. Don't punish yourself if you have a setback either. The seeming mistakes are all part of learning, and usually, obstacles are opportunities in disguise.
7. Accept who you are. Praise all your gifts, and make peace with everything you consider a flaw. Relish in every aspect of what makes you who you are. THAT is what will carry you where you're going.
8. Welcome the uncomfortable moments. Trying to figure life out can be hard, and we get squeamish. What makes us squirm are our thoughts and how we let them control us. Remove the thought and look at what's real, which is generally what lies beneath what you think you see.
9. Let go and learn to ride the wave. Life is about swerving off the road; just learn how to turn into the skid. Forget the past. Be yourself, live your life, and go forward. Forgive yourself; if you can't, how can anyone else? Every moment is a new beginning. Stop analyzing or trying to make sense of it all; release it, and let it go.
10. Get present; it's a gift. You are here now. That's all that matters. Take deep breaths, receive the moment, and be so thankful for it.