Take the Responsive Universe One Week Challenge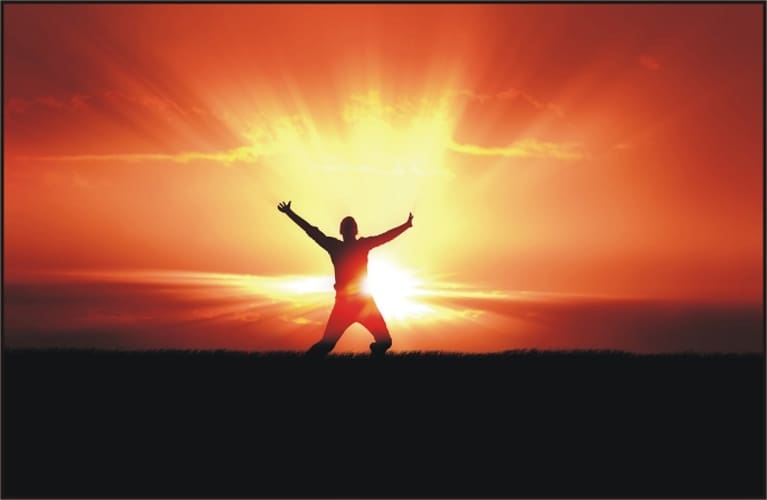 Maybe you are new to MindBodyGreen, or perhaps you are just interested in incorporating more wellness into your life. The source of your new found inspiration should not matter. The important thing is to respond to the Universe and allow this new found inspiration to bloom like a flower.
As you may find, everything in life is connected within our surroundings; from atoms and molecules in the invisible subatomic world to karma and positive energy born through activities like yoga, meditation and even prayer.
Knowing this, we now understand that the key to happiness sits in the palm of your hand. Once you become mindful of your health, fitness, credibility and energy, you will find that this sometimes elusive key that unlocks happiness and visions of enlightenment has always been sitting there – it was just obscured by the static of life and our ego-driven, false self.
So, I ask… Do you want to be happier?
Good, now it is time to take the Responsive Universe One Week Challenge:
Health:  For seven days, be mindful and replace one processed food or animal protein with a raw vegetable or organic version, and also replace one favorite beverage like iced tea or diet pop with a juiced smoothie or comparable all natural product. Eat well… feel well…
Fitness:  Do you have a favorite TV show that you watch each day? Carve out the same time for a new low-impact fitness routine. Take 20-30 minutes a couple times a week and go for a walk, ride a bike and get out there and exercise. Yes, you can DVR your favorite show, but walk the dog first. The results will be immediate, and you will sleep better and have less guilt when you do watch television. Work out before you veg out…
Credibility: Is the "Inbox" full, or do you have unfinished business that you are procrastinating with? Be mindful of what needs to get done at work or around the house and maybe the guilt or negative energy that is unknowingly causing inaction and suffering. Watch your karma, and be compassionate to others. Any positive action supersedes inaction…
Positive Energy: Take that yoga class you promised to do with your neighbor. Spend 20 minutes outside in nature, and connect to simplicity and reverence. Meditate or pray for energy, patience and confidence; yearning to be healthier both physically and mentally. Positive intent leads to positive results…
When you are mindful of your body and nurture it through health and fitness, you are changing your destiny and being more authentic to your True Nature. When you find awareness for karma and credibility, you are creating waves of ascendancy that vibrate out and eventually return to the source. When you are centered in life through vehicles like yoga, meditation and prayer, you are living in a Responsive Universe – a world where your positive actions are greeted with equally positive reactions. Challenge yourself to make constructive changes in your life, and after one week ask yourself: Am I happier? If the answer is yes, never look back, and continue your evolution in this grand Responsive Universe.