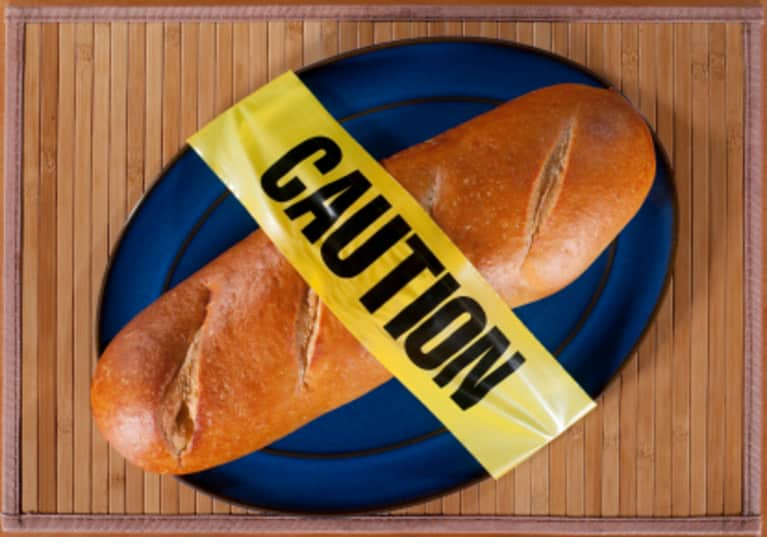 Feeding our insatiable thirst for the latest and greatest weight loss miracle, our interest in going gluten-free and boycotting wheat gets stronger as the list of celebrity proponents grows by the minute and the severity of the obesity epidemic is reported almost hourly. But is all the hoopla worth consideration and are these celebrity claims legitimate? Is it really necessary to eliminate foods that have such a tremendous impact on our food system and whose use is widespread? Well, maybe, but we must first understand what all the noise is about to try and determine if going gluten-free will benefit our health and wellness.
Understanding Gluten
Gluten (a.k.a. prolamin) is a composite protein that is most often found in foods processed from wheat, barley or rye. Its "stickiness" gives dough its elasticity, helps it rise, maintain its shape and provides it that "chewy" texture. Gluten is also an inexpensive and widely accessible source of protein that can be consumed directly from wheat products or as an additive to increase the protein value of processed or modified foods. Explaining the almost non-existent gluten free section of packaged foods in your local super market, a considerable amount of the nutrients in processed foods are stripped during the production process and must be fortified with gluten to improve their marketability and consumer appeal.
Sensitivity and Disease
Eating wheat-free is particularly important for those with gluten sensitivities and for those with celiac disease. When those sensitive to gluten or those with celiac disease are exposed to gluten, the immune system cross-reacts with intestinal tissue causing an inflammatory response, which can interfere with nutrient absorption. This is obviously not ideal because inefficient nutrient absorption can lead to malnutrition and a variety of health concerns like anemia, osteoporosis, fatigue, stunted growth, the inability to "thrive" and can eventually lead to intestinal and bowel cancer. Common symptoms of gluten sensitivity or intolerance include: diarrhea, weight loss, stomach pain, fatigue and anemia, however its not uncommon to display no symptoms at all. With such tremendous potential to harm, identifying gluten sensitivity or an intolerance by experimenting with an elimination diet or the help of your favorite physician may be extremely worthwhile.
Yea or Nay
There is no doubt that a gluten-free diet is extremely beneficial to those with celiac disease or who exhibit sensitivities to gluten, but what about those of us who exhibit none of these symptoms and are simply itching to try something new? Well, by eliminating wheat from our diet we may be neglecting our bodies a rich source of vitamins, minerals and a quality source of carbohydrates. Further, adopting a gluten-free diet in an effort to improve health may be misguided because gluten free products can be just as unhealthy as those containing wheat. However, if adopting such a diet helps us to understand the importance of our food decisions and keeps us vigilant in our healthy eating efforts, go for it. As long as we are mindful of the things we are missing when we ditch gluten and supplement our diet in other areas to compensate for any possible deficiency, it may be a valuable tool in helping us stay healthy and possibly aid in weight loss.
For those with Celiac disease or gluten sensitivities, a diet free of wheat and its relatives is the best way to prevent intestinal discomfort and the risk of health concerns. For those simply wishing to lose weight or regain health, gluten-free is certainly an option if it encourages you to be more conscientious of your dietary decisions. Keeping holism on the forefront of our minds, a well-balanced, nutrient rich diet is crucial to health and can help eliminate some of the discomfort associated with poor eating habits.