4 Steps to Holistic Money Management & Abundance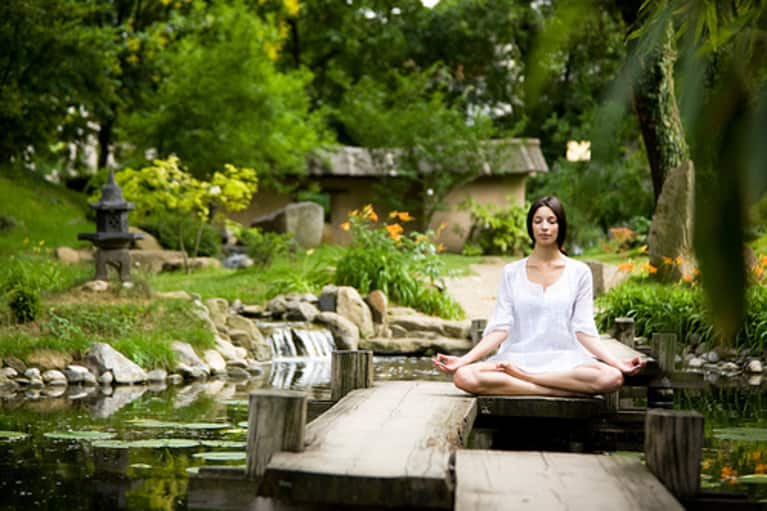 Balance and harmony are important in so many areas of our lives, yet it's not something we focus on when we think about our money. However, it's important to treat your money holistically so that you feel connected to it—when you feel connected, it becomes something that integrates with your values and priorities in everyday life. When it doesn't, you can't create a money environment that serves you.
Applying Your Body's Wisdom to Money
When you analyze your body holistically, you're taking a 360-degree look at everything to determine the best course of action to optimal health. With money, you can start thinking holistically by using the body as an overlay to your money:
1. Bones – Bones are your physical structure that everything "hangs" on. With your money, these are your accounts. What accounts do you have? How are they organized? Are there old accounts you never look at? These old accounts will result in stagnant, stuck energy because they have no current role in your financial structure.
2. Breath – Breath is how your accounts are arranged and coordinated as an ecosystem. How money flows within this infrastructure is as important to your financial wellbeing as your breath is to your body! If accounts are properly arranged and maintained, then money flows between them without redundancy, and doesn't stagnate in accounts where it serves no purpose.
3. Head – The Head is the actual purpose of your money, relative to the different accounts where it resides. Why do you have money in each account? What does it do for you? Do you have a goal for some of your money, but no actual place to put it? When you look at your accounts, do you see a cohesive purpose innate in the structure?
4. Heart – The Heart is the most difficult element of money to quantify, and the trickiest to define. It starts with the question: How do you feel about your money ecosystem? Does it give you vigor, or make you feel tired? Do you feel confused or clear? Your heart tells you whether or not something needs to change.
Using the Body's Elements for Change
These elements are the perfect place for someone to self-diagnose their money issues and coordinate their practical situation with how they feel about it. I recommend drawing a map of your different accounts, with connectors showing how money flows between the accounts. You can note what purpose each account has for you, and then start to clarify for yourself what is working and needs revamping. You know this intuitively.
Here are some possible actions you might take after mapping your money elements:
Bones – Consolidate old 401ks into an IRA; merge checking accounts with loved ones.
Breath – Arrange automatic transfers and savings between accounts.
Head – Open new accounts for identified goals, or separate money from one account into another to make each purpose more clear.
Heart – Research new places to house accounts, somewhere more in line with your personal philosophy.
When you start looking at your money holistically, you start to feel more connected to it. And once you feel more connected, you realize that the thoughts and feelings you have about your money are, in fact, an important part of your success with it.
image via flickr/rmhealing