3 Superfoods for Awesome Pre-Yoga Smoothies
August 27, 2012 — 21:00 PM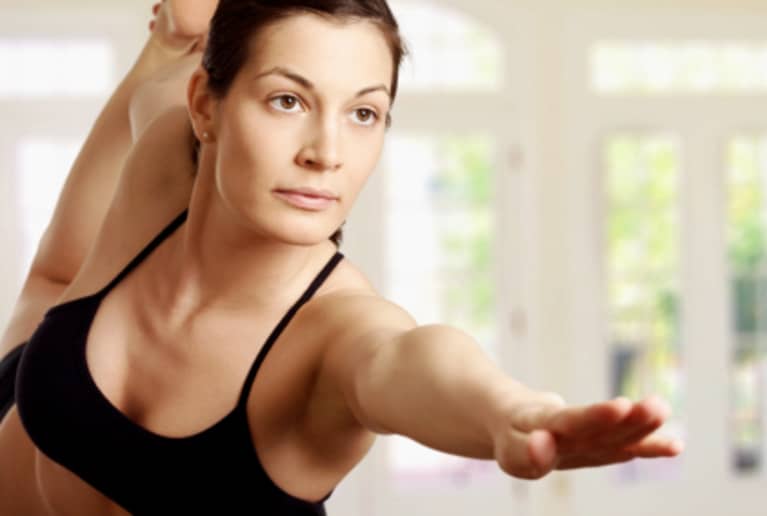 How many times have you been advised not to practice yoga on a full stomach? Surely this advice has surfaced many times and, if you're primarily a morning practitioner as I am, you've probably often wondered how to appropriately fuel your practice. I practice Vinyasa yoga, typically an energetic and heated flow, and sometimes a banana just is not enough to offer stability and focus to my practice.
I have always loved making smoothies, and have devised ways to create nutrient-rich, filling blends to really keep me full. I usually have smoothies as a snack or light meal, rather than a frequent meal replacement. I just like to chew my meals more often than not! I also like to fortify smoothies with as many nutrients as possible.
I often start with a bit of old-fashioned rolled oats, ground to a powder in the blender first. This provides a serving of fiber-rich, gluten-free, and ultra-satiating whole grains as a hearty base. I then add kale, spinach or collard greens (frozen greens add some frosty awesomeness to smoothies, and I recommend keeping your freezer stocked with frozen greens as a back-up to fresh greens). I personally use almond milk instead of dairy, a bit of cold water or ice, and either a green protein powder (Garden of Life RAW and Vega are favorites) or sometimes FAGE Greek yogurt for a protein kick. A frozen banana or handful of blueberries adds sweetness, and blueberries are a potent antioxidant source. For those who like a sweeter smoothie, a teaspoon of raw honey adds a natural antibiotic to a breakfast smoothie. The aforementioned ingredients make for an excellent health tonic, but I'm about to share with you three additions that will fortify your smoothie to powerfully fuel an energetic yoga practice!
1) Chia Seeds
I prefer two tablespoons of ground chia seeds in my smoothie (I also add them to yogurt, oatmeal, pudding, you name it). These little gems offer fiber, antioxidants, Omega-3's, Iron, Magnesium, Calcium, some protein, and tons of energy. They also expand! So, when added to smoothie, they offer a thicker consistency; when ingested with liquid they expand and result in a fuller, more satisfied feeling.
I personally use and recommend Spectrum brand Chia Seeds.
2) Spirulina
One teaspoon daily is the recommended serving of this super food. Spirulina is a nutrient powerhouse providing vitamins A, B12 and K, Iron, Magnesium, Maganese, Chromium, Potassium, and even a smidgen of protein. This super food gives me an immense energy boost, and not the shaky caffeine-induced type, a pure and strong burst of true energy to sustain a dynamic yoga practice.
I use Pure Hawaiian Spirulina Pacifica and this brand even dubs itself "Nature's Multi-Vitamin" and lists "immunity, eye and brain health, and cardiovascular health" as being supported by the Spirulina supplement.
Plus this super food gives a bright, vibrant green hue to my smoothie that, when paired with leafy greens, makes for a gorgeous forest-like color!
3) Unsweetened Cocoa Powder
I've heard so many times that, had chocolate not been marketed in the form of candy, it would have been marketed in pill form as a medicinal superstar.
Unsweetened cocoa powder weighs in at only about 15 calories per tablespoon, which is excellent for the chocolaty goodness it can create. It offers iron, fiber, protein, zinc, potassium, magnesium, copper, phosphorus, manganese, and is a potent antioxidant.
Unsweetened cocoa powder also binds to the deep green goodness of spirulina and leafy greens, thickened by chia seeds, making for a rich and healthful morning shake.
These three superfoods are versatile "must-haves" in every health-nut's kitchen. They are all-purpose ingredients for endless nutritious and delicious recipes, many of which I post on my blog. What could be better, anyway, than a recipe that delights the taste buds whilst nourishing the body? Happy blending and flowing, yogis!