Yoga Invites Us to Connect With Our True Self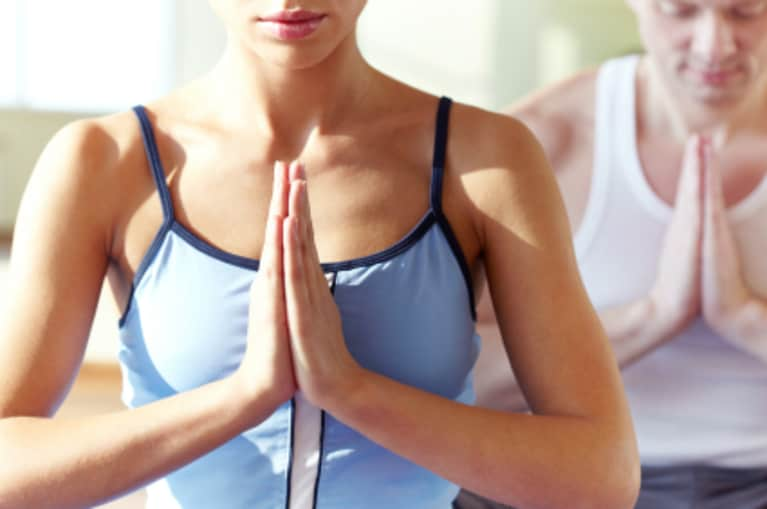 When I was 17 I had a much older boyfriend. We spent one night walking around my suburban neighborhood while I yammered on excitedly about all my ideas. So many ideas. They were literally over-flowing out of me and through me. He watched me, eyebrows arched. He was slightly skeptical, slightly jaded and a good deal enthralled. I paused. He looked down at his shoes and said, "Whenever you feel like this, this creative energy, call me and tell me about it."
There was such a long period where I felt none of that energy. That energy was quickly absorbed in day-to-day reality: establishing a home, a career, and relationships. While all of these pieces of my life nurtured the whole, my energy was diverted and displaced. I stayed with my yoga practice throughout it all, both so I could stave off burn-out in my primary work of social justice activism and because I felt a glimmer of that evening's energy still lurking beneath the surface.
I had considered delving full-time into a creative career -- becoming a writer or attending an arts college to see if I had the chops to sculpt. I was too scared. Most of my friends are artists or had artistic leanings, and they would describe being asked to express themselves. I thought, what do I have to express? What have I really seen? What of my experience is truly worthy? It felt like delving into the Self would simply make me more self-involved.
Years later, I took a workshop with Ana Forrest. So much of her moved me -- her words, experience, presence and voice. "Active feet" is one of her mantras. I saw her toes widen and spread meeting the mat with power and intention. Remembering that artist's mandate to express oneself, I suddenly felt that creative urge launching through my widening toes. Air and space gathered, along with energy and purpose. Expressing myself wasn't an assignment in asserting my varied hobbies and preferences. Expressing myself was allowing something deeper, much more buried and intrinsic, to reach forward and pour out of my skin.
Yoga invites us to connect with the true Self, the authentic, the Divine. According to this belief system, we are truly, fundamentally whole. Ideas we have of ourselves as fragmented or disconnected refer to maya, the illusion of separation that obscures the truth of ourselves. When I fold and feel my hamstrings lengthen, pelvis shift, spine spill forward languidly over my thighs and calves, I can begin to again note that creative stirring. My medium no longer feels limited to the written word or sculpted clay -- it feels like the creation is of my Self. Or, more accurately, a shedding of all that obscures that most radiant, buried truth.
As my yoga practice has deepened, I find myself writing again. Writing essays, stories, poems, blogs. I'm dancing again. I'm not expressing my individual story, because that's not terribly interesting. It feels like a larger expression of uncovering what became censored. Embodying Virabhadrasana, this ancient story of a warrior's avenging rise, stokes my own ascent from stagnancy and inertia towards my highest Self. Planting my standing foot to rise, balanced in Natarajasana, my body translates the epic tale of Nataraj, stamping out ignorance and whirling towards the Atman.
Sweating and breathing through Surya Namaskar places me within the canon of bodies, globally, who have rhythmically moved through these sequences for generations -- each one recognizing how easy it is for each of us to slip from our highest selves. The process of turning inward, striving for this laudable goal, ensures that as we near it, we take each step with sheer joy and gratitude.