How Disconnecting Is the Best Connecting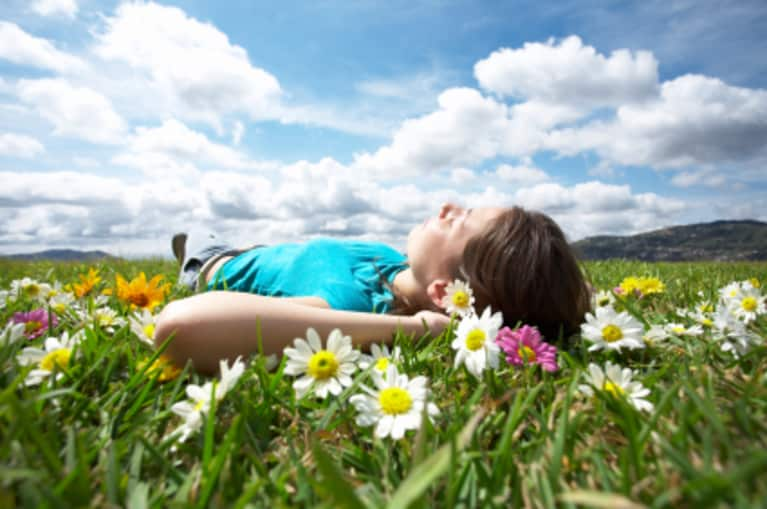 I wish you could have seen the sky that night. Dark navy blue mixed with slate. The stars lit up the surrounding clouds with a hazy yellow off-white glow. There, underneath it all, for five hours (from 11 pm to 4 am), my husband and I sat. We didn't even realize how time passed until we had to get something from the house.
How could such a passing of time go unnoticed?
It's simple really: We left everything inside. There was no Facebook, Twitter, sports or news. There wasn't even time itself! By disconnecting from technology and not keeping track of the minutes and hours, we had an excellent heart to heart. We joked how it was like an Oprah interview, since we ended up spilling it all -- willing or not.
If we had our phones to check the time, we may have gotten tired. (Just because we knew the hour was late and not necessarily due to fatigue.) How many times do we get sleepy knowing it's the time we usually do and not because we actually need rest yet? It's funny how this made up reality we call "time" has such profound effects on our physical being.
With the light of Facebook on our faces, my husband might have missed the quick glimpse of a shooting star. We wouldn't have taken a moment to make wishes; then ask each other about the subject of said wishes.
Trying to keep up with the constant flow of tweeting would have kept our heads down instead of looking up to the phenomenal night sky my camera couldn't catch, but my memory did. We never really know what great things are being missed until we take a moment to ever so briefly look upward.
Watching TV inside would have kept us from talking outside in the air. Which would you prefer? Being huddled on the couch staring forward at the latest made up reality show or huddled next to someone you care about and staring into their eyes?
I've found sitting and having long talks (with my husband specifically, in this case) are the times I am most present in life. There's only us. Not even him, a musician, and me, a poet. Him, a teacher and me, a yogi. We are two people who love each other. It's a great way to feel so empty of titles yet so full of the moment, and that being all that matters.
When are you the most present? I'd love to know. For me, when I'm disconnected, I connect the most.