How to Make Yoga Your Personal Refuge
Many of us know how it feels to make it to the mat after a crazy day or week, and take that first deep breath and know in your heart you have come home.
Yoga can provide us with such refuge and comfort from the business of our lives. Even when our lives are Yoga. The craziness of what is sometimes called the material world in yoga can often leave us feeling overwhelmed and stressed out. To think of the mat or meditation space as your retreat for the soul is a beautiful way to find stillness and serenity within. One way yoga uses to describe this is the sanskrit word Sharanam meaning to 'take refuge in' or to 'surrender to' - to bow at the feet of that which is our Creator, our Guide and our True Essence.
When I was working in the high-stress deadline based fashion industry my practice became my refuge from the chaos and stress, and I truly believe was one of the only things that kept me sane. Some days it would take more than half way through the practice to let go but it did happen, consistently. It was my retreat away from a busy city, chaotic work environment, and daily life. Yoga showed me its power and beauty. What a gift it is to have a practice that supports you always and is there for you whenever you need it. When we can start to practice in a way that we are connecting to the sacredness of our beings the yoga becomes a beautiful source of love and healing. It can become a practice of devotion to your ultimate truth and authentic self.
I have found that what needs to be revealed to you most often will show itself in your yoga or meditation practice. There is something so amazing about taking the mind off the problem and situation at hand and allowing yourself to surrender into stillness. Then, very often the truths and answers you need appear to you.
Some days we simply just go through the motions of the practice and are not really connected to ourselves and the present moment, and this is okay. We cannot expect ourselves to be present all the time, but there are a few ways to help yourself really drop into the ritual of practice;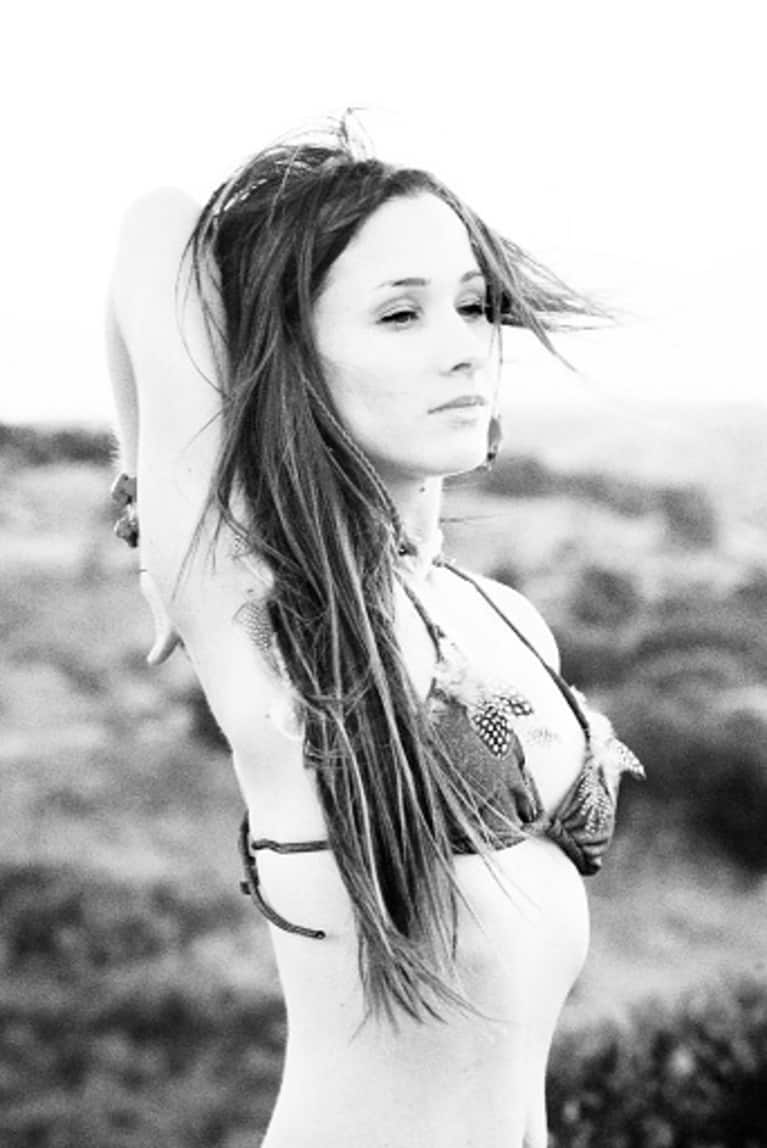 Offer a mantra before, during or after practice - anything that resonates - it could be simply inhaling and exhaling or repeating something like, "I open my heart to my true nature" or a few heart opening Oms. A few favorites of mine are om namah shivaya and the maha mantra hare krishna.
Play music you enjoy or go with silence - listen to what inspires you for that particular practice.
Practice deep awareness of every movement - Iyengar's renowned quote, "The body is my temple; asanas are my prayers" reveals this idea beautifully. Imagine you are offering goodness and love to yourself with every movement and breath.
If working with difficult or challenging asanas - remove any sense of attachment to the postures if possible and simply approach all of it with a sense of wonderment and gratitude. Take the expectation out of the equation and just be without too much attachment to the end result. In yoga, all is divine and perfect as it is.
Offer gratitude before and after the practice - for the gift of yourself, yoga and anything else that you are feeling is a blessing. When we shift into a state of gratitude there is very little room for sorrow and stress!
Allow time for seated meditation - or a long savasana to fully embrace the practice.
Journal - or write about anything that came up during your practice, to find perspective and healing.
I often think of what a gift it is to have an ancient practice to bring us back to who we truly are, to calm our minds and open our hearts. As yogis we know to always take our practice into our lives in every way possible, to live with compassion, mindfulness and joy as much as we can. In a way we are always carrying that refuge with us. But, using the time we are deep in the meditation, asana, or mantra as a way to fully let go of the material world, stress and over thinking is one way we can transform ourselves and our hearts. Enjoy the journey!