The Scoop on Coffee's Pros & Cons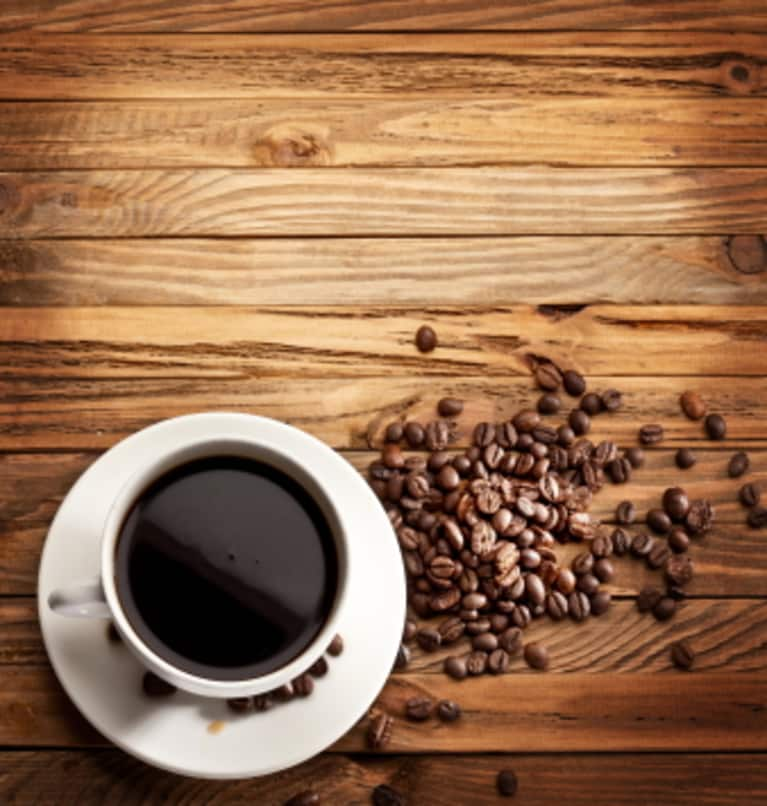 I'm not afraid to admit that I drink coffee. I love the taste, the warmth it provides and the calm that washes over my body as I take that first sip. The effect of caffeine isn't so bad either, but that's just the foamy goodness on top of the proverbial cup of joy I receive from a well-crafted, artisan brew.
While the emotional pleasure received from a freshly-brewed pot of coffee is undeniable, there is a lot of discussion about the benefits and consequences of caffeine, and if it should be eliminated in the pursuit of a healthy diet. Well, whatever side of the fence you're currently on, here are some things to consider:
Pro: Antioxidant Extraordinaire
Although my coffee consumption could probably be considered gluttonous, it may not be all for naught. It has been found that coffee is a powerful source of antioxidants that help eliminate free radicals and their detrimental effects on our health. Free radicals are harmful because they are molecular "scavengers" that travel through the body stealing electrons and destabilizing healthy cells. It should be noted that, although free radicals are a natural byproduct of biological function, active individuals create more of them, and it is particularly important to maintain a high intake of antioxidants in order to prevent cell and tissue damage.
Con: Uncomplimentary Stress
Arguments have been made that coffee, specifically caffeine, is an uncomplimentary stress that can perpetuate biological debt. Accordingly, drinking caffeine can hinder the body's natural ability to effectively and completely regenerate, which results in a weaker immune system and impaired residency. On top of emotional stress, poor diet and sleep deprivation, this can lead to an increased susceptibility to exhaustion, illness and emotional instability.
Pro: Lifestyle Disease Deterrent
Coffee may also be a valuable tool in preventing the development of diabetes, cancer and a number of other serious health concerns. It has been found that regular coffee consumption may help prevent the development of high blood sugar levels and may improve insulin sensitivity, both of which contribute to the risk of diabetes. It has also been found that coffee consumption is inversely proportional to the development of skin and colorectal cancer. Up to a certain point, the more coffee you enjoy, the less likely you are to be stricken with cancer.
Con: Hydration Hater
It is also believed that caffeine, the world's most widely consumed stimulant, is a diuretic and contributes to dehydration. Dehydration, an active person's Kryptonite, can have such adverse effects as fatigue, muscle weakness, poor concentration, dizziness and impair a person's ability to consistently perform at a high level. However, some studies have found that, although diuretic properties do exist, individuals who regularly consume caffeine do not experience significant levels of dehydration.
Although it seems there are both benefits and setbacks to consuming coffee, the decision falls on the individual as to what role it plays in their life. Whatever the motivation, the decision to drink coffee needs to be consciously addressed and framed against your dietary goals and your ability to tolerate its effects. I know that this doesn't really provide a definitive answer as to what we should do; personal experience has taught me that drinking coffee in moderation can have its place in a healthy, well-balanced diet.