10 Juice Recipes to Become a Juice Barista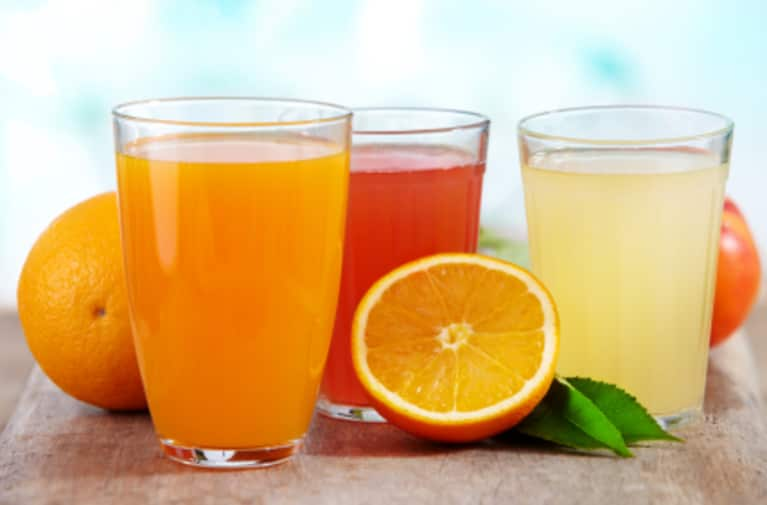 So you have been juicing, but running low on inspiration? Here are ten original recipes to turn your kitchen into your own personal juice bar!
Chill or pour over ice to keep cool this summer. For juice on-the-go, pour into a Mason jar and head out the door. Juices are best when drank the same day, but can stay fresh up to three days when refrigerated.
TROPICAL BEACH
1 orange
1 cup pineapple, skin removed
5 strawberries
SASSY APPLE GRASS
2 apples
1/4 cup of water
2-3 inch round of wheatgrass
SUN KISSED
4 carrots
3 beets
2 apple
1 lemon
ORANGE GLOW
8 carrots
2 oranges
PINK BLUSH
1/2 pink grapefruit
2 apples
POTASSIUM JUICE
1 celery
4 carrots
1 apple
1/4 cup parsley
1/4 cup spinach
1/2 lemon
2 bananas
SLIM SIPPINGS
1 cup red cabbage
1/2 pineapple, peeled
SUNSET COCKTAIL
2 apple
1 beet
1 orange
3 carrots
VEGGIE VIXEN
2 carrots
3 stalks celery
1/2 cup parsley
4 large spinach leaves
1/2 beet root
1/2 cup alfalfa sprout
WATERMELON WELLNESS
2 cups cubed watermelon
2 cups cubed cantaloupe
1 inch piece of fresh ginger