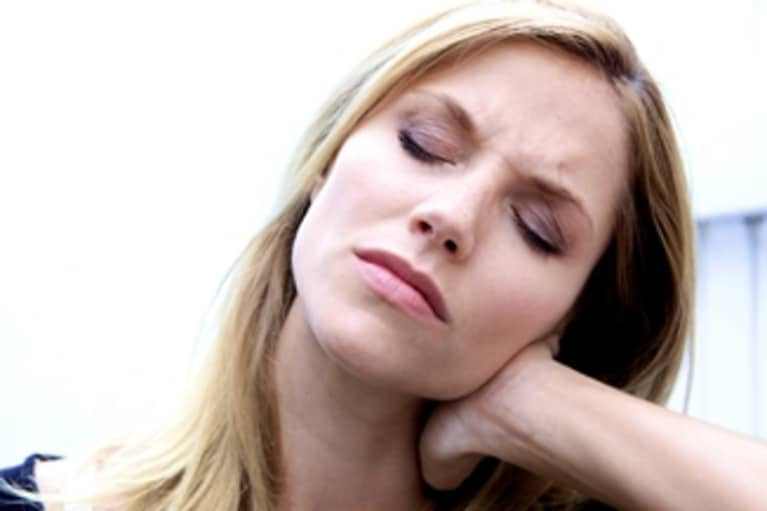 We've all been there: You didn't get enough sleep last night, and you are tired and cranky. You yelled at your spouse or kids. Your stomach hurts. It's a bad day.
Most of us run to the greasiest or sweetest food we can find to soothe us – a burger and fries, ice cream, the whole bag of cookies, too much wine, a grande frappucino-macchiato-1,000 calorie drink, or a smorgasbord of all of the above.
We can't help it, right? We make poor health choices when we are feeling off. We crave the quick "party-in-our-mouth" fix, because we think we deserve it. We feel like it will help us cope.
What we don't often realize is that food fuels not only our bodies, but it creates our thoughts and our emotions. The food we eat comprises our blood, which then makes up our cells. When we are stressed or angry, our body is already in a chaotic state. If we pump it up with more chaotic food (lots of grease, lots of sugar, etc), how do we think the body will react?
In my case, I used to indulge in too much sugar when I was stressed. I thought I deserved a sweet treat, that it would make me feel better. While it was tasty, it would also give me these side effects:
Short tempered the next day
Slightly depressed
Bloated
Constipated
Weepy
Tired with bags under my eyes
Craving more sugar
Feeling fat
Whoa! Once I realized HOW the party-in-my-mouth was affecting me, I began to wonder, "Is this really going to pull me out of my bad day?" Instead, I began to think, "How can I best arm myself to cope with this funk?" I began to understand that my food choices could push me further down the tubes or they could pull me out with flying colors.
So, how can we make better choices to pull us out of a bad day?
1. Eat a big salad or leafy greens. Leafy greens light up the rainforests of our interior. Just like the leaves on a tree grow towards sunlight and purify the air, leafy greens purify our blood and can lift our emotions towards a sunnier disposition.
2. Take a power nap. Instead of reaching for one more cup of coffee, take ten minutes to doze off. Recharging our system in the middle of the day can totally reset our crab-o-meter.
3. Lay off the snacks. When we eat constantly (especially when we are stressed), we are taxing the digestive system. We are making it work constantly to break down food. With so much going on there, we don't have as much energy to focus on other things, like cheering up! By only eating at mealtimes, we can avoid some bad-food snack choices and give our system a break to regroup and energize us to turn around our day.
By tweaking our awareness around our food choices and how they affect us, we can use food as a powerful tool in our emotions and our attitude towards life.
Try these tips next time your day doesn't go quite right, and let me know how it works for you!