A Mother on Learning to Say 'No'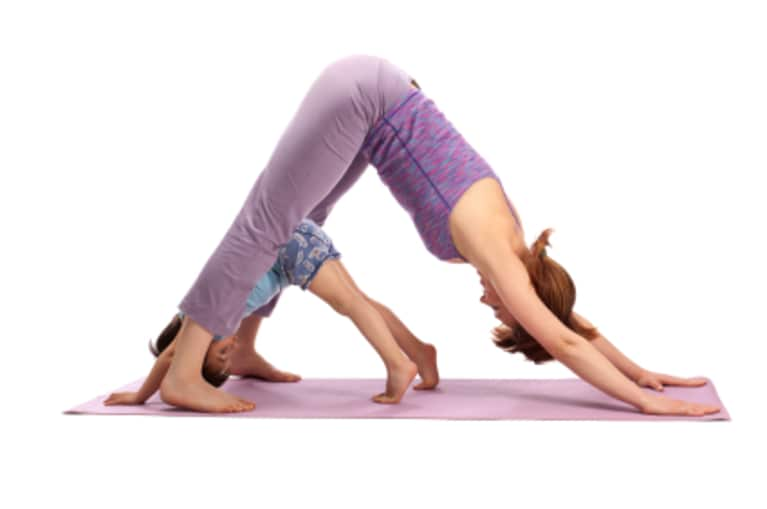 In the two and a half years that I've been a mother, to say it's been an emotional rollercoaster would be a massive understatement. From unrelenting nausea and vomiting that lasted for nine months during pregnancy, to post-partum anxiety (worsened by a severely sick baby at 8 weeks old), to the normal ups and downs of parenthood, I've learned more about myself and about life than I ever really cared to know. The lessons don't come easy, like reading a book or attending a seminar.
You have to go through the pain and jump through the hoops and have the hairs singed off of your back, and then do it all again. But for me, learning to say "no," has been one of the most hard-fought lessons by far.
Before my daughter was born, I was never a very assertive person. I always felt like disagreeing with someone, even if I was right, would be more trouble than it was worth. What if someone didn't like me anymore, because I hurt their feelings? It didn't matter if my feelings had been hurt somehow by not speaking my mind. It was better than potentially having a conflict and upsetting someone else or worse, having someone think poorly of me.
When motherhood struck, I somehow kept finding myself in situations where I would need to speak my mind. Suddenly, I was no longer the only one to come out on the losing end of being a people-pleaser. Saying "no" was not only often the better option, sometimes it became a necessity. People were constantly asking me things that demanded an answer and usually it wasn't the one they wanted: "Can I hold her?" from a perfect stranger five minutes after she finally fell asleep in the stroller. "Can you come to the party this weekend?" Or, "Can I let her sleep on her stomach?" To me, the questioning and the choices seemed constant, and I quickly became accustomed to disappointing people.
As the months and years went by, there have been conflicts, yet most quickly dissipated. I found that the choices I was making, whether easy or difficult, were a huge part of not only being a parent, but of my personal growth as a woman and an adult. If I was going to live a happy life, I needed to be able to stand up for myself, to have opinions and sometimes to be brave. In the process, not only have I realized that holding things in is toxic, but that speaking your mind is freeing. Not only do I have a greater appreciation for my more assertive friends and family members, but I probably respect them more for knowing what they want and what they do not.
As my little girl nears the start of preschool, I've learned that having people disagree with you on your parenting choices, even argue with you about your own child, sometimes comes with the territory. In fact, how to raise babies is likely one of the things that people seldom agree on. But, even as a first time mother, knowing deep down that you know what's best for your baby is the light at the end of the tunnel. Taking advice and giving yourself room to grow is crucial, but standing up for your child is your job, your right. And telling the truth gets easier all the time.