7 Steps to Unplug Into the Present Moment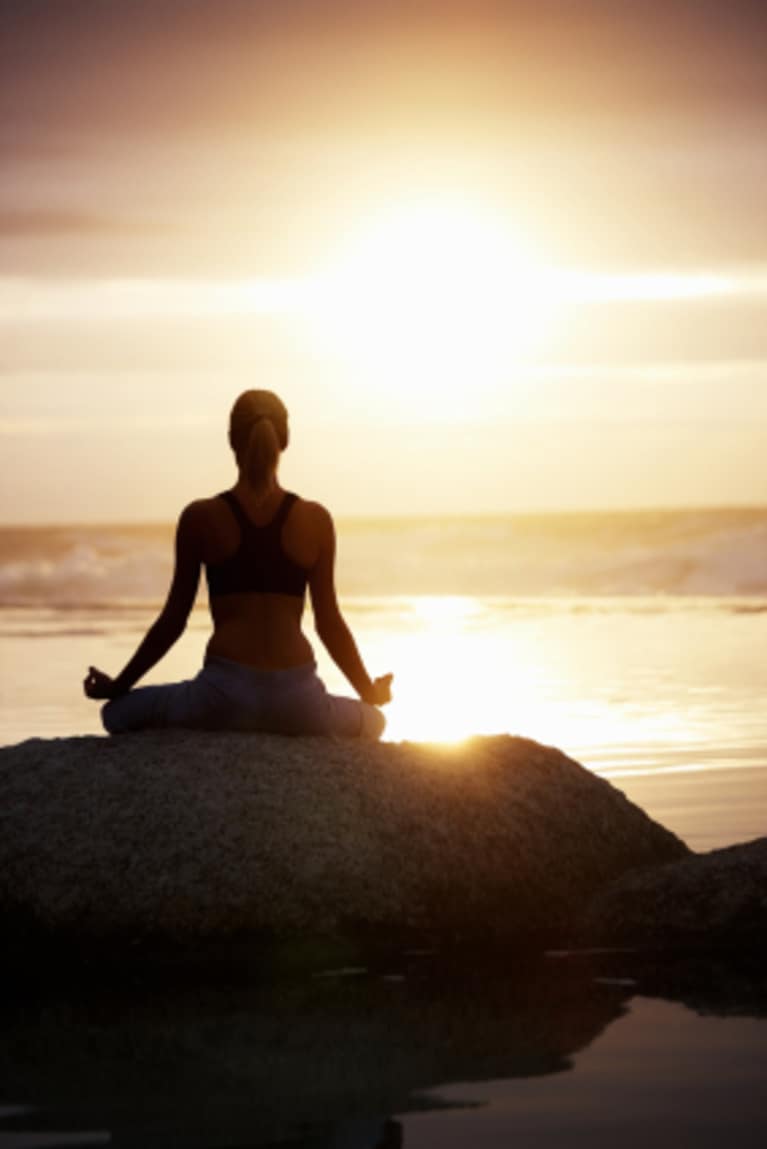 With the rapid evolution of today's technology, we are in a constant state of stimuli. We are tuned in, turned on and tapped into the fast-paced electronic world much longer than the standard 8-hour work day. Cell phones, tablets and laptops make us accessible anywhere and anytime, which, as you can imagine, is negatively impacting our overall health and well-being.
As our minds are being infiltrated with thousands of new bits of information every moment, it is no wonder that we, as a nation, have such a hard time slowing down. Rest, reflection and personal relationships are often the first to suffer. We are tuning in less and less to that which is going on in the present moment. Many of us are not able to fully disconnect from the info stream until we lay down in bed at night. Even then, the cell phone is close by and is usually the first thing we look at as our eyes open. And, let's not forget what happens when a phone is misplaced; what a nightmare! When this happens, it's probably a blessing in disguise and has probably happened for a very good reason. When we become disconnected, it allows us the opportunity to think and see this chaotic lifestyle with a fresh set of eyes.
While submersed in the peace and solitude of an ashram in India, disconnected from everything, I came to a few profound realizations. Firstly, that I am far too accessible. Much of my existence is, in one way or another, connected to the Internet. The slew of superfluous emails and notifications that constantly bombard my phone and inbox needed to go! Instant messaging, such as Blackberry messenger and Facebook chat, opened up lines of communication with people that I didn't necessarily speak to otherwise. It was consuming my energy and slowing me down! Each time something new came in, it entered my mind space, distracting me and diluting my power from things of greater priority. Right then, in that moment, I vowed to take action and cut the ties with these relentless distractions that made their way into my precious headspace.
With all that goes on in the mind at any given time, it is hard to find moments of stillness and clarity. This excessive mindset impedes creativity and becomes a block in the way of you and your true self. How can you listen to your heart if you cannot hear or see beyond the overwhelming buzz of these mindless stimuli?
Now, with a little less clutter, my mind is free to let the thoughts flow, uninterrupted. I am free to contemplate, daydream and visualize all that I want to bring into fruition.
Secondly, knowing my own tendency to multitask and take on more at once than I can handle effectively, I set the intention to slow down and to bring all of my awareness into a singular focus. Whether it is watching my breath, writing this article or spending time with a loved one, I know that it deserves my full attention. After all, your energy flows where your attention goes. Bringing more of the practice of mindfulness into my every day has taken some self-discipline; let me tell you!
Being present in every moment allows us to get the most out of life, tune into our own creativity and experience the world with a free mind and open heart. We only live once, so don't waste your time and energy on recounting the past or planning too far into the future. The present is our greatest gift and is something that you cannot ever get back.
The Plan: Here are some steps for a happy and healthy headspace
1. Cleanse. Unsubscribe from useless e-mails you delete before reading. For example: newsletters, deal site promos, Facebook, Twitter and LinkedIn notifications.
2. Detach. Delete some social media applications that alert you about every little thing. These are way too frequent and on a scale of things from 1 to 10, they are not a high priority. You can always tune into these things when you have the time. Reclaim your energy!
3. Make the most of it. Give the people in your presence more attention than whatever is going on in the cyber world.
4. Practice mindfulness. Pay attention to what is going in the present moment; soak it all in. Notice beauty in detail where you hadn't before. For instance, strike up a conversation with the checkout lady or pay a stranger a compliment. You never know what can come of these new social interactions.
5. Schedule it. Set a time every day in the evening when you completely unplug and spend quality time with your family, friends and yourself.
6. Listen closely. Once you find some time to yourself, clear your mind and open your heart. Listen very carefully to your internal reactions, to your thoughts about certain ideas and plans.
7. Reflect. Try journaling. I find it really helps to get out the important thoughts before they are tucked away and forgotten about.