3 Reasons to Take a Road Trip Right Now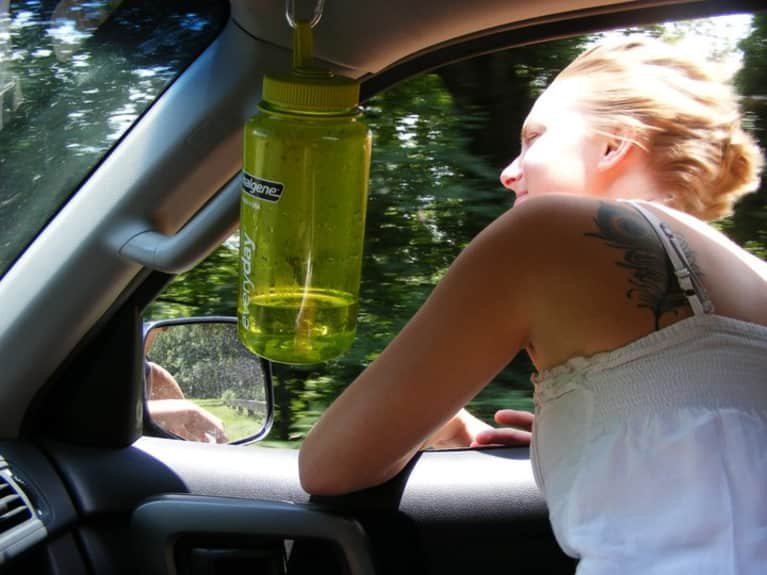 It's the peak of summer - scorching hot, long days, and the open highway calling your name. A year ago, my best friend Chalyse and I were on a two month long road trip, where we drove from California to D.C., and everywhere in between. Though it was a plan-less, penniless venture that many people didn't support, I wouldn't trade those 60 days for anything in the world. I've heard the quote time and time again that "Twenty years from now you, will be more disappointed by the things that you didn't do than the ones you did." And this is so true! So as the brilliant Mark Twain said, "throw off the bowlines. Sail away from the safe harbor. Catch the trade winds in your sails. Explore. Dream. Discover." In other words, take a road trip!
1. You will meet lifelong friends along the way. When you road trip with an open mind, you may find yourself curled up and snoozing on a stranger's couch. You'll wake up to the smell of eggs frying, dogs barking, and your host humming softly to himself over the stove. The online community of Couchsurfers is growing in popularity - and it's no surprise why! This website allows you to find a person or group of people anywhere in the world who are just like you; adventurous, kindhearted, and who are willing to take weary travelers in for a night or two. But the connection doesn't end with a place to sleep. On our summer journey, our Couchsurfing hosts took us out to the local jazz clubs in Oklahoma City, and to a house party in Nashville where we sipped sweet tea and listened to an acoustic guitar around a bonfire. Another host in New Mexico took us to an abandoned Old Western movie set, where we paid off the guard with a home-cooked meal so we could tour the leaning buildings. These folks were incredible - each and every one of them! And the best part? These are connections that you'll keep forever. Whenever you're traveling in the area again, you know you'll have somewhere to stay and someone to catch up with.
2. You'll learn at least 100 important lessons. Before my cross country trek, I couldn't tell you how to pitch a tent. Or how to start a campfire. Or what to cook and where to buy groceries when you're on the road. Now? I could spew a whirlwind of information at you - from homemade bug repellents, to how to survive 60 days of driving with a slobbering Golden Retriever in the passenger seat. When you're taking a road trip - especially if your plans are vague (or nonexistent, like ours were!) - you will be presented with a glorious array of challenges and obstacles. Yet, these are not the trouble they may seem! They are opportunities for growth. It could be as simple as a flat tire, or as desperate as appendicitis (that happened on week two!). Whatever it is, the road will force you to tackle it head on. And when you conquer it - when you sleep in your car for that first night in a lonely parking lot - you will feel like a free soul. A wild being! You will feel alive, and it will be the most enriching adventure that you will ever embrace.
3. Because you deserve it! When it comes down to it, all you have in life is yourself. Your happiness is worth it. Did you hear me? Your happiness is worth it! After we returned to California from the East, many of our friends and family brought up our trip with an envious twinge in their voices. They wished desperately that they, too, could spread their wings and see new lands. But there was always something - a job, school, or simply an idea - holding them back. What I wish I could explain to them is that there is literally nothing standing in their way. You are already a free soul, if you will it to be true. After all, in 10, 20, or 60 years, when you're bouncing your granddaughter on your knee, what do you want to tell her about? The fabulous 40 years of your life that you spent chained to a cubicle for 8 hours a day? Or the time you narrowly escaped a black bear in the Smokey Mountains, or the Fourth of July parade that you watched at midnight in a small town in Tennessee?
So tell your friends and family that you'll be back soon. Pack up some clothes, a book, an ice chest, and a tent. Surf some couches, hike some trails, swim in the mighty seas! Nestle sweetly in the palm of summer's hand, take a deep breath, and drive, drive, drive!