3 Tools to Help You Heal Your Heart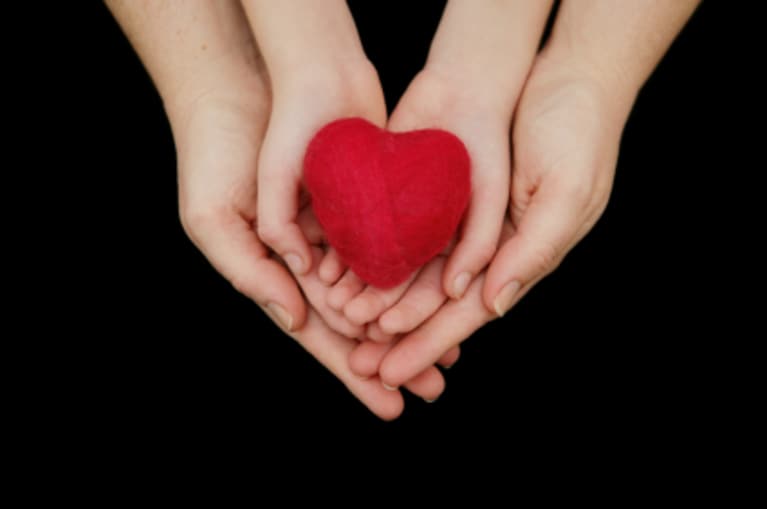 Have you recently found yourself in an all too familiar situation? Perhaps the same drama keeps turning up in your life. Maybe it is a different job, different relationship or different location, but the same problem has reared its ugly head?
If you live in a constant state of Deja Vu, and find yourself repeating the same habits, patterns and mistakes, then it is time to switch it up.
Maybe you left a job because you were unhappy, and then you took a new job only to find the same mean boss is back, or the same condescending coworkers are preset… the problems seem to persist. This is also a common theme in romantic relationships.
A new relationship with a romantic partner may start to feel like you are dating an ex. And, all those problems you left behind are suddenly right in front of you, yet again.
This happened to me in my last romantic relationship. I was in yet another desperate argument with my boyfriend (at the time), and I had an AHA moment. I realized that I have had this same fight before. Multiple times with him, but also with my ex, and even with all the ex boyfriends before him. I said out load, "I've been here before. I've had this same fight already."
Two days later I left the relationship on a mission to find inner peace and made a commitment to stop looking to men to fill me up. The real problem wasn't the men I was dating; it was how I saw myself. If I didn't love myself fully, then no man could love me enough to fill that emptiness inside.
If you are constantly looking to someone or something else to fill you up, you can never get what you need. The patterns will always persist. The opportunity and challenge for us is to turn inward to see the truth and that which needs real healing.
It's been said if you ask for something, like more patience, the universe won't give you what you ask for, but rather, it will guide you to situations to practice what it is you need most. It will guide you to situations to practice patience. It will challenge you to practice what it is you want most.
After leaving my ex, I spent many months looking at my patterns and reconnecting with myself. In my pursuit of ultimate self love and expression, I assumed the negative self talk was in my past for good. But, life situations keep happening to challenge my beliefs and encourage me to look even deeper. It's hard to admit the ugly monsters still exist.
That's the part about self-improvement that gurus, authors and teachers don't talk about. No one tells you it is a full-time job. And our fears will never really go away for good. It is constant work to keep battling the internal demons. I thought I had reached self-love enlightenment.
As a new man enters into my life, my heart entertains the possibilities of real romance. My insecurities are amplified as my inner mean girl screams, "You're fat, you're ugly; he will decide to leave you. You might as well leave him first. You are unlovable."
When this happens over and over, we start to feel disappointed and frustrated. Many of us skate through life unaware of the patterns until they become so large that we have to take note. We wonder why we are in the exact same situation we thought we walked away from. If you are tired of the situations repeating themselves, and you want new results, these tips can help.
1. Recognize Your Patterns
This pattern will continue until we are ready to have a different experience. Our patterns are perpetuations of what we believe. If we believe we are unworthy, then we will continue to meet people and be in relationships that make us feel unworthy. It is only when we recognize the pattern and turn inward and ask what is this situation trying to teach us that the tides can begin to change.
2. Look at What You Gain
Sometimes we actually derive satisfaction from proving that we are right, again and again. We gain a sense of safety each time these patterns happen, because we feel as if we have an understanding of how the world works. We feel validated in our sense that the pattern has proved on course again.
3. Show Up for the Assignment
They say relationships are assignments. For me, I was guided to the perfect assignment to reveal my deepest secrets and heal the areas that needed the most attention. Look at your own life, and see what you can learn from each person. The aspects that challenge you the most can be your greatest opportunity for true healing.