10 Tips on Becoming a Joyful Vegan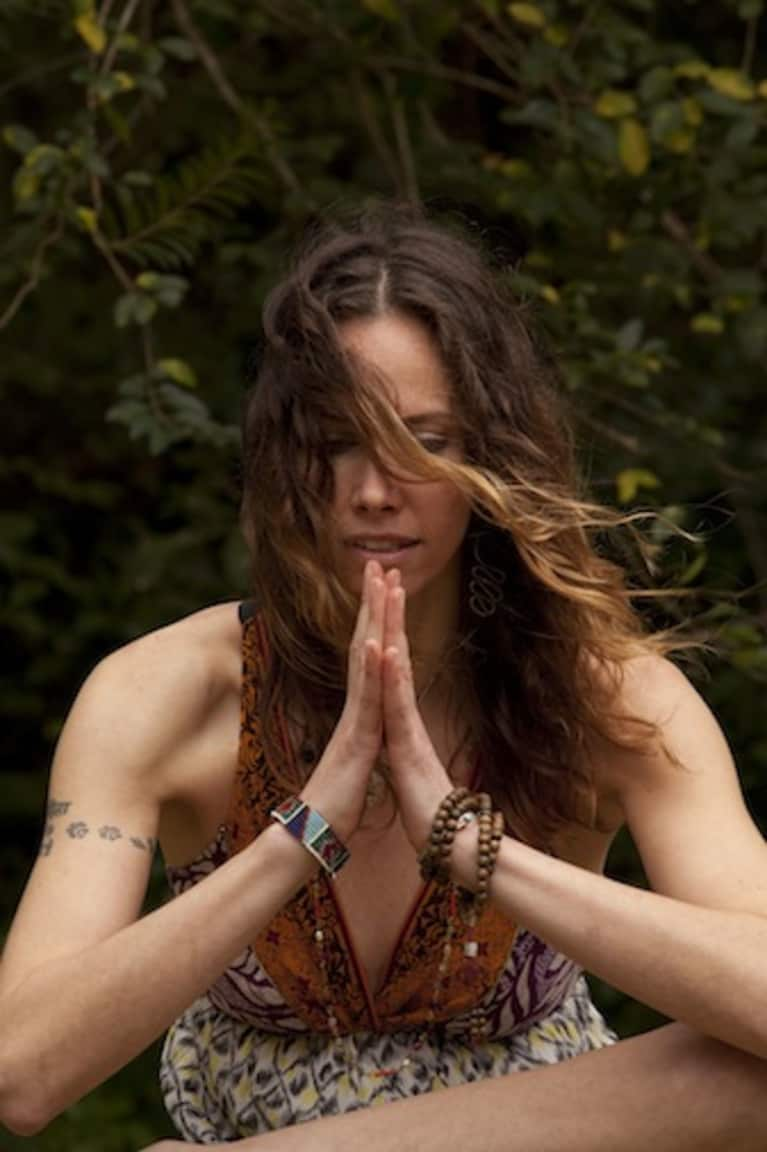 Who says you can't be vegan and be happy?
1. Be Rigorously Honest with Yourself. 
There are many great reasons for going vegan. Whatever it is that is pushing you to make the change, be honest with yourself about it. If it's animal welfare, stop denying the misery of those animals you care so deeply about. If it's health, be honest with yourself about the artery-clogging cheese, or the cancer-causing burger you're trying to justify eating. If it's the environment, be honest about what kind of steward you want to be and what kind of steward you are. Be honest about what you need to do to be the person you want to be. The more honest you are with yourself, and the more information you absorb, the greater your motivation will be, which will make it a lot easier to stick to your commitment.
2. Focus on What You're Adding to Your Diet and Your Life, Rather than What You're Giving Up. 
Transitioning to a plant-based diet turns out to be more about what you add into your diet than what you give up. Letting go of what we're comfortable with is never easy, whether it's a relationship, a job or a hairstyle. A bird in the hand, and all that. But, once we let go of that thing we cling to despite the pain it causes us, we open ourselves up to the possibility of receiving something better. In this case, that means better health, better skin, a healthier weight, a clearer conscience and a bounty of new delicious whole foods to discover.
3. Stop Worrying About Where You Will Get Your Protein. You Will Get Plenty! 
Most Westerners are over-nourished and eat too much protein, which is why, according to doctors like Dr. Colin Campbell and Dr. Casswell Esselstyn (both featured in the life-changing documentary Forks over Knives), Americans suffer from such high rates of the so-called "diseases of affluence," which include cancer, heart disease and diabetes, specifically because we eat too much animal protein. Vegans can easily obtain optimal levels of protein by eating a range of foods like beans, seeds, nuts, whole grains, vegetables, soy products like tofu and tempeh (which, by the way, tastes like bacon when sautéed until crispy in olive oil, drained, then returned to the pan with some soy sauce), and seitan (vegetarian wheat meat), which contains about 26 grams of protein per half cup.
4. Discover the Awesomeness of the Daiya Cheese Wedge. 
OMG. If you liked Daiya's shredded cheese on your pizza, you will love this. If you hated their shredded cheese on your vegan pizza, you are in for such a treat. Giving up dairy seems to be the last frontier for most people. This vegan cheese wedge could seriously single-handedly convert millions. The Daiya cheese wedge takes the martyrdom out of veganism. And if you can't find the Daiya, or if for some unfathomable reason you don't like the wedge, you can make shockingly good cheese at home with little more than nuts and herbs.
5. Learn to Eat with Your Eyes. 
Eat beautiful whole foods, i.e. foods that look the way Mother Nature made them. Eat plants. Lots of them. The more the better. Eat a rainbow of plants every day. Pigments in food represent nutrients. Different pigments mean different nutrients, so the more colors (natural that is), the more nutrients. Engage your sense of sight, and enjoy your food on a whole new level. Eating vegan is beautiful!
6. Expand Your Mind. 
People often wonder what they will eat if they give up so many of the foods they are accustomed to eating. Open yourself up to a new way of thinking about food and how to build nutrient-dense and delicious plant based meals. The basic elements of a healthy vegan diet should include varied protein sources (including seeds, nuts, beans), unrefined grains, vegetables (especially dark leafy greens which are full of antioxidants and cancer-fighting phytochemicals, besides being good sources of calcium), healthy oils (unsaturated oils and omega-3s found in flax and hemp seeds) and fruits. Try to include something from each of these groups into your diet every day. For example, for dinner, try roasting a variety of vegetables, and serve with crispy tempeh over a bed of Indian fried quinoa, followed by a bowl of cut fruit topped with soy yogurt (more calcium) for dessert.
7. Aim for Progress, Not Perfection. 
Giving up meat and dairy is a huge step towards better health -- for you, for the animals and for the planet. The more you can reduce animal products, the better. The more whole plant foods you can add into your diet, the better. Acknowledge all the improvements, and don't expect to become a raw vegan whole food tri-athlete overnight. While cooking for yourself will usually be the healthiest option, there are a ton of new meat alternatives and vegan convenience foods on the market that are easy to prepare, taste good, and while they may not all be superfoods, they are certainly healthier than their animal-based counterparts. And, if you're not ready to give up that one last favorite animal-based food, give yourself a break and feel good that you are making improvements.
8. Veganize It! 
Modify your favorite dishes to make them vegan. Replace eggs with ground flax seeds in baking. Use raw cashew cream to make dishes creamy. Use nut milks instead of dairy milks. Get online and find recipes for vegan versions of your favorite foods. There is a vegan version for everything!
9. Notwithstanding Tip #1, Limit Your Exposure to Traumatizing, Graphic Images, and Do Your Best Not to Attack Friends, Family or Complete Strangers. 
Remember, this post is about becoming a "joyful" vegan. For many, going vegan is a natural consequence of awakening to the oftentimes cruel reality of the world in which we live. In this age of instant and incessant global transmission of every instance of suffering occurring on the planet at any given moment, it is easy to drown in despair, bitterness and resentment. We need enough information to make wise decisions, and that's enough. Don't torment yourself. Once you've given up the products of cruelty, stop looking at those images. It doesn't do anyone any good. You are a force of Light and Love in the world. Your actions speak Peace. Remember what Martin Luther King, Jr. said: "Darkness cannot drive out darkness; only light can do that. Hate cannot drive out hate; only love can do that." Be Light. Be Love.
10. Reap the Rewards! 
Changing habits, especially those as deeply ingrained as our eating habits, is not easy. But, once we take the first step, it gets exponentially easier with time. In short order: you will feel more energy; your digestive tract will work more efficiently; your waistline will begin to shrink; and, you will like yourself better. There is a real spiritual pleasure that arises when you realize that all things are connected. What's best for you is best for the planet and all her inhabitants, and when you realize that you are living in harmony with all, you will feel satisfied. Now, get out there and be joyful!