4 Steps to L-E-A-P Into a Life You Love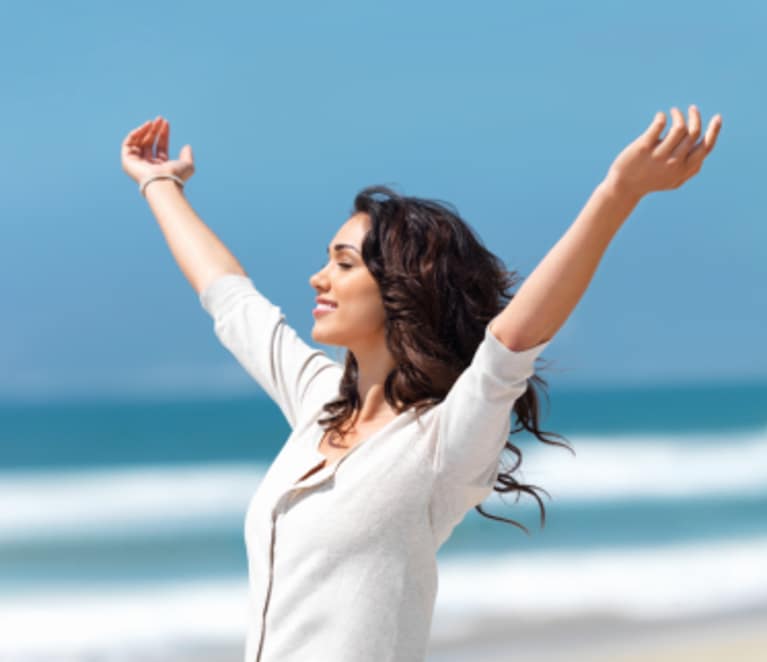 We all crave a sense of fulfillment in the lives that we lead. Unfortunately, many of us are left with a sense of longing while we make practical choices. We only get one shot at this life. (Even if you believe in multiple lives, you'll only get this incarnation once.)
Why waste this go around in a less than meaningful experience living by external standards? It's time for each of us to start living in the ways we were meant to live.
The Universe wouldn't torment us with aspirations that were impossible to achieve. So, why do we keep putting our potential on hold? Wait no longer. Here are four tips to help you L-E-A-P into the life you desire.
1. Listen
It's time to acknowledge the whispers that won't go away. Chances are that you already have an inkling of what you would like to see happen in your life. It's challenging when those whispers counter everything you know to be "rational."
Acknowledge those urgings your soul is desperately trying to communicate. Write them down, or make a vision board. Make them concrete. Take them out of your head, and give them a chance to start organizing in physical form.
Manifestation is only the practice of changing the form of nascent energy. It all starts with your thoughts, so listen carefully.
2. Expand
We get very used to living our lives in very routine ways. We tend to stick to the tried and true from the things we eat, to the places we go, to the people we know. Making transitions in life will require that we shake it up a bit.
Expanding our realm of experience opens us up to new possibilities. In opening up to newness, we make discoveries about who we can be instead of believing that a stagnant version of self is who we are.
Expansion of things such as beliefs and social circles stretches the boundaries of self-definition. Make a pledge to start living outside of your self-imposed limitations.
3. Allow
This is probably the hardest step to master. It's where we are required to do nothing but accept what is coming our way. How? We learn to welcome change. We see ourselves as deserving. We stop the self-sabotage.
The hardest thing we ever have to do is get out of our own way. We have to trust that Universal wisdom surpasses any revisions we think we can make. Allow a power that is greater than you to work its magic.
4. Prepare
Visualize the new life you seek. Imagine the ways in which it would change. What do you look like? What types of people surround you? What do you do in your free time?
Once you have some of your desired details in mind, start working towards them. Start reading material you will need to know. Learn the language for an anticipated trip. Modify your diet to work towards a new lifestyle.
Take a step into the reality you wish to create. Address what you can on your part, and watch the rest of the pieces fall in place.
A life that is loved is one that is built. The foundation starts with our dreams, and it is reinforced by our choices and actions.
It takes courage to willingly start a transformative process. L-E-A-Ping our way to an extraordinary life is well worth the effort. The greatest reward is that if we learn to do it once, it's that much easier to do it again, if so required. What are you waiting for?