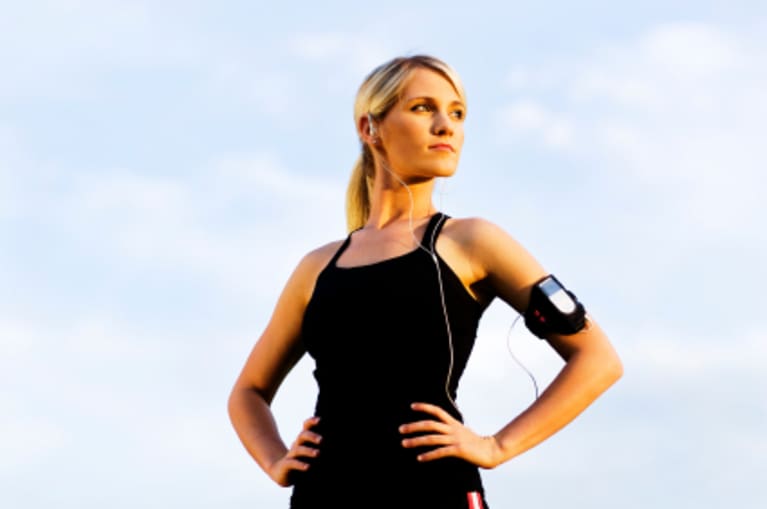 "I can't run." For those who haven't grown up with an athletic background, or have simply chosen different physical activities, a simple jog can seem worse than a root canal. But finding motivation, starting out slow and keeping a goal in mind can be key. Here are some simple steps to get your running career started:
1. Get fitted. Finding the right gear is step one. Stop by a local sporting goods store or foot specialist that can assess your gait and find the right fit for your feet. Not only is getting a new pair of kicks fun and motivating, it will keep your feet and body protected.
2. Be a groupie. Joining a run group can help you get to know the best tracks and trails around. Most groups cater to all levels and provide a platform for sharing tips. Check out your local gym for run group listings or even find a Meetup group on the Internet.
3. Tune in. A rockin' playlist can make any run enjoyable. Make a playlist for each different type of run you want to complete: long distance, sprints or casual jogs. Whether electro beats or country jams pump you up, go for it—it's all about what gets you going.
4. Set a goal. Why did you start running in the first place? What are you hoping to achieve? Sit down and write a long term running goal. Then, break it down and figure out what type of runs you need to complete each week to reach your fitness goal.
Don't forget to stretch it out before and after any run, and never push your body past the limit.
Tie up your new sneakers, press play on your iPod, and get moving!