3 Simple Steps to Having It All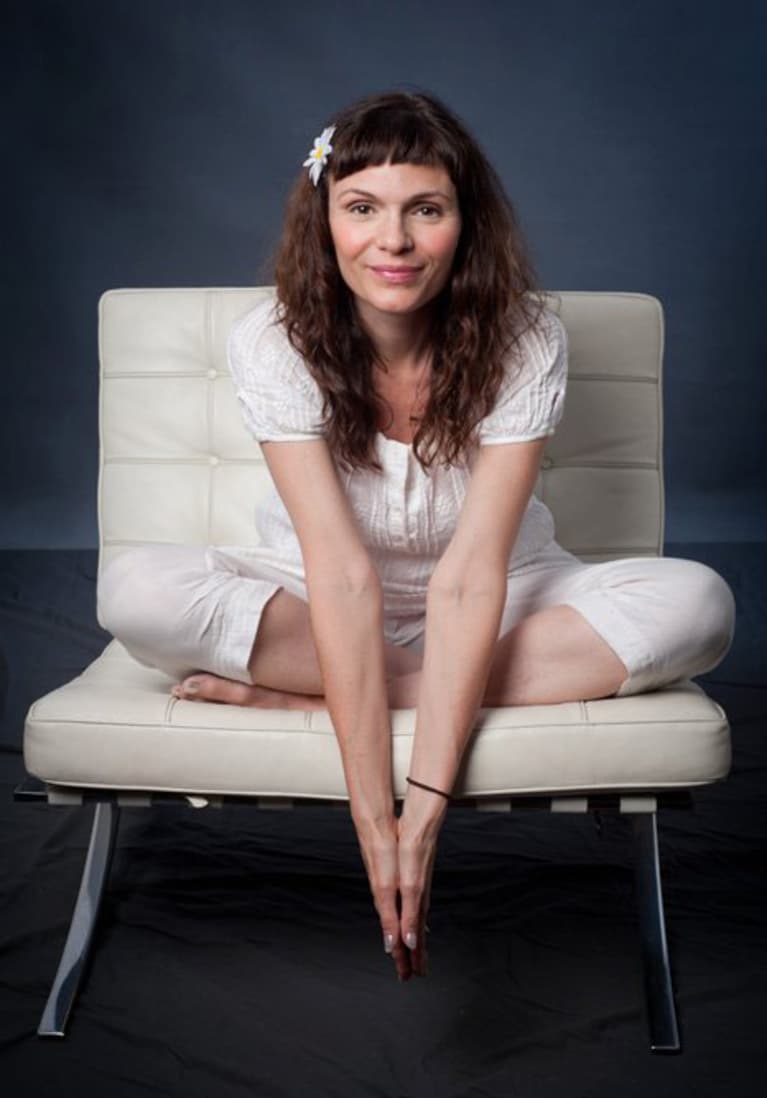 Let's keep it real. What do most of us want? When I'm honest with myself, it boils down to three basic things:
I want security: Comfort, approval, cash and prizes all live under that umbrella. It's that primal synapse that has lived in my brain from our cave dwelling days. It is part of our Homo sapien survival instinct. I want to feel safe, secure and to know I have enough. We work ourselves to death to make sure we have our security, often to the detriment of our health, relationships and happiness. This instinct can create intense levels of stress and fear.
I want to live forever: I never want my power to diminish. Fear of losing our strength and yes, dying, are big ones. Many of us spend enormous amounts of time and money doing everything we can to keep our "machine" running at its highest level. We take a gazillion supplements, read every book on the shelf, go to every workshop and class imaginable to out run our inevitable timeline.
I want love: This, my friends, is the biggest one. We all want to be appreciated and approved of. Whether it's in the eyes of a loved one, of your peers or in the bedroom, we all want to be loved. When this need isn't met, we literally wither, we isolate, and we become depressed. It can affect all our basic wants, and invite in illness.
I spent many years working myself into the ground to chase these three elusive "life ingredients," and while I got them, there was always a tradeoff. I mistook happiness for the way my like "looked" instead of the way it "felt." As healthy as I was, I developed cancer which completely shifted the road I was walking. I needed a new map. I streamlined and simplified my journey and am now cancer free and living the life I have always dreamed of living. I do less and have more on every level. It comes down to three simple philosophies I have integrated in my life:
1. Keep It Easy: My diet, exercise and basically my overall "machine loving" routine is super simple, affordable and maintainable for the long haul. I am healthier and in better shape than I have ever been. I live on green juices, smoothies, salads, fresh veggies and fruit. I am about 90 percent raw. One day a week I eat whatever I have a crazy yen for. No holds barred. Here's where I talk about doing this cheap and easy. I also no longer need supplements, because my diet is so high in enzymes. My skin is clear and supple, and I am at the perfect weight for me. My exercise routine consists of 30 minutes of something I love to do a day. Check in with yourself, and see what speaks to you. Sometimes it's yoga, sometimes cycling, sometimes dancing. All I know is I am in the best shape of my life, and it never feels like work.
Check out anything by my girl Kris Carr. She has so much amazing information, and her presence is infectious.
2. Zero in on Zen: I used to work 16 hour days and make my way down endless to-do lists. Sure, I got things done, but I was always working and always stressed. I am now part of the "do less and have more" club. I spend time in silent mediation 30 minutes in the morning and 30 minutes at night. I also journal every morning to clear my mind and get centered. Before, I would spend hours brainstorming ideas and solutions. They now come to me effortlessly through my meditations and journaling. It's almost effortless, and I feel calm, blissful and deeply connected to myself. I also feel more focused and in sync with my work and vision for my life, which has allowed my businesses to soar. Check out The 4-Hour Work Week by Timothy Ferris. If you're reading this article, then you need to read this book. Seriously genius.
3. Make Space for Connection: Often, when we are in the throws of our busy lives, our friends and significant others take a back seat. Don't let that happen. Connection is one of the most important needs we have and is the thing we need to prioritize. I schedule many of my lunch hours with friends, so I can hear what's happening in someone else's life other than my own. Schedule date time with your main squeeze, and don't ever get too busy to not enjoy a roll in the hay. Love endorphins are awesome for you on every level! If you're single or new in town, make a point to get out to a class or social event. We are tribal creatures, and it so important for our primal psyche and happiness to connect with others.
We grow up being told how difficult life needs to be. We are told that we need to buy this and that to be happy. We are told about the tremendous sacrifices and hard work we need to put out to be healthy and successful. We are told who we need to look like and be to have love in our lives. The truth is... it's just not the truth. Keep it simple, zero in on zen, and stay connected; your life will be just about as full as it can be. You may not live forever, but you will have all you'll ever want.