Insomnia Relief Through Green Juice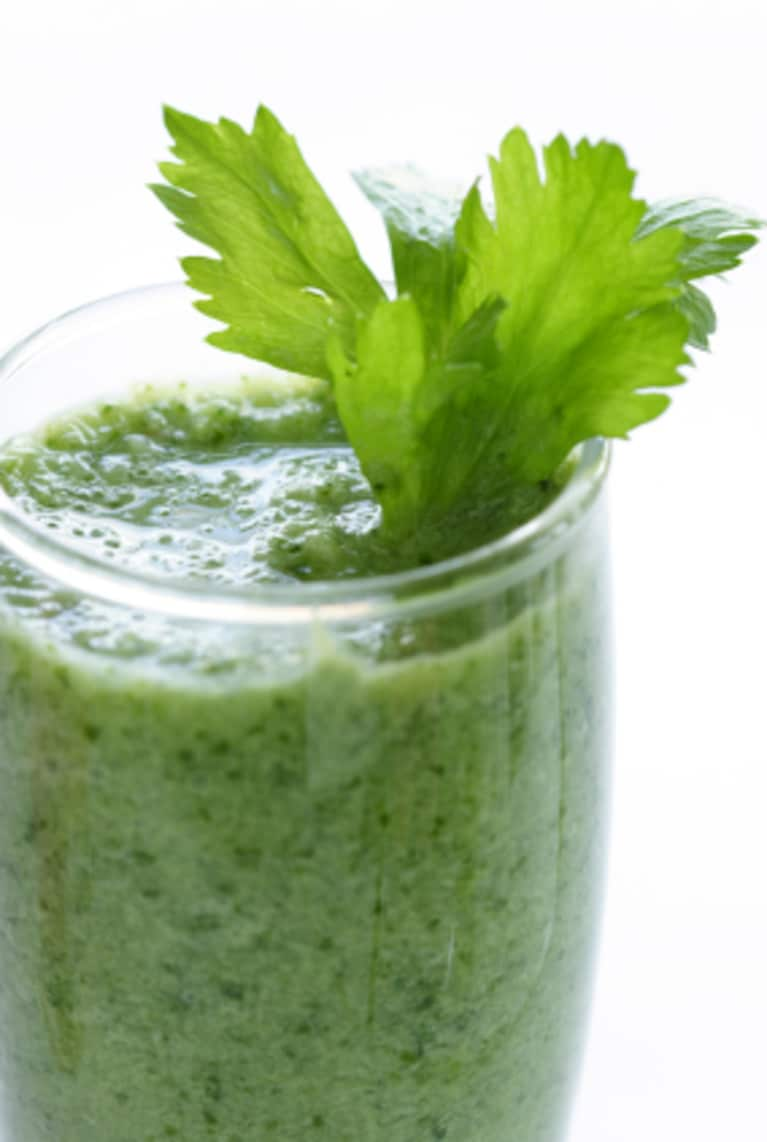 I'm a busy dj and for over a decade, I've lived without a solid routine. All musicians who tour know the drill: subways, taxis, airports, buses, late-night production projects, overnight studio sessions. The crazy parties til dawn. We travel a lot. We sleep little. We forage for our food in rest stops and airports. Healthy living on the road is tough, yet the show must go on. So, we compile habits to help us cope. This is why I lead a natural, yogic, health supportive lifestyle. It's all about balance.
With my schedule all over the place (rarely a bedtime, never eight hours of sleep every night), I was becoming an insomniac. I would catch a few hours of Zzz's wherever I could: in plane seats, car seats, on buses. But with the lack of deep sleep and long intervals, my health and good mood were suffering. A proper deep sleep became my obsession. I tried everything to help: extra window shades, meditation, kava tea, earplugs, eye masks, yoga, herbs, oils.. .literally everything. Good rest was elusive, and I chased it for years.
Then, I accidentally made an amazing discovery about sleep.
I had just pulled a three-hour, 5 am performance and was headed back to the airport. The sun was up, again. I just arrived in this city late last night after a 2,000 mile flight on four hours of sleep. And there was the show the night before that began at 10 pm and ended at 6 am. I'm pretty certain four days had passed in which I had about six hours of real sleep.
Anyway, there was turbulence and radiation on the red-eye flight. But first, airport x-rays and a pat-down. The wand. The mean fluorescent lights. Not much to look forward to.
I was two hours away from boarding and take-off. It had been a great show last night (this morning, actually), for what's becoming a total of 6,000 miles of travel in 48 hours. In theory, I'm half-way home and delighted I caught that two-hour nap at the hotel yesterday. Without it, I'd probably be asleep in this chair at the gate and miss my flight to New York. I'm forcing myself to stay awake right now -- literally, I'm doing the opposite of sleep, again. I pray there are no delays and grab some raw almonds at the newsstand.
I half-napped in row 14, seat C and the rocky landing finally shook me awake. JFK. It's just one shuttle bus and two subways before I'll see my own bed again. I'm looking forward to it, but I'm also slightly anxious. If I don't get a good rest today, then my studio session tomorrow will suffer. Sleeping pills don't help; they're poison on my mind. I make a mental note to research more alternative sleep therapies when I get the chance.
It's noon, and I'm traversing Brooklyn underground on the subway home. I'm hungry. My vision is blurry, my walk sluggish. The 20 pounds of records and headphones in this backpack aren't helping anything at all. All I can think about is grabbing a Thai young coconut from the bodega on my block once I get off the train. Fresh coconut water always gives me life, and they're open 24 hours a day. Although, I'm not even sure what time it is. I'm too tired to pull out my cell phone and check.
I arrive to the bodega, and they're fresh out of coconuts. I consider kombucha, but decide it's too sweet for the moment. The same goes for fresh watermelon. The sound of their commercial juice machine stings my brain and awakens the headache I'd been ignoring since San Francisco. The line is long, but suddenly a fresh vegetable juice seems like the way to go. I order a celery, cucumber, kale -- all green -- I may as well alkalize as much as possible considering my state. I tip a dollar, take a straw to-go, and I waddle home.
I take a quick shower and check my email. A post on MindBodyGreen touts the wonders of yoga. I'm sipping on green-juice. Alkalization. It fills my cells with love, coolness and this intense sense of calm. I'm feeling a bit balanced again as I close my eyes and harness more of this... this... wonderful. I take a deep inhale and feel eternally grateful. This green stuff is indispensable. What a creation. I love the healing powers of plants. It's 3 in the afternoon. I close the shades, stretch for 30 minutes, and climb into bed and sleep like a baby.
I slept so good, I woke up amazed and figured it a miracle. I noticed the empty cup of dried up leftover green-juice bits sitting on my night table. Could it be? We all know green juice can promote beautiful skin, and even Martha Stewart loves it on the daily. Heck, it was even a big reason why I helped write a New York Times bestseller touting its benefits in the fight against Multiple Sclerosis. But, did the green juice actually give me sleep? I tried one again the next night and the night after that and the next. Each and every sleep, amazing. I had stumbled upon another curative, sweet relief.
Now, whenever I'm craving a deep wonderful sleep, in addition to relaxation and un-plugging, I take 12-16 ounces of green juice 30 minutes before bed. Its soothing and calming effects kick in immediately and last throughout the night -- working better than anything I've ever tried before. I stick to all greens though; I don't see the need for stimulants like sugary root veggies or citrus fruits. And skip the more difficult to digest cruciferous plants like broccoli. And no nightshades (green peppers, etc.) as they're most active at night; we are what we eat.