Oh My Goddess, Am I a Food Snob?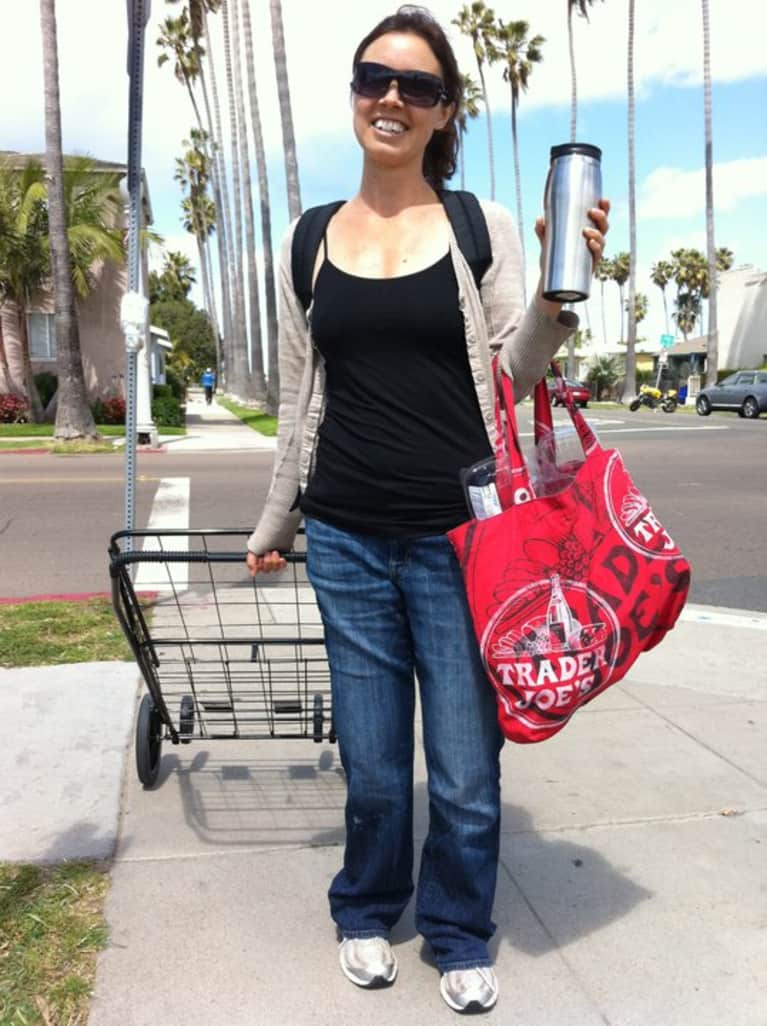 The smell of fried chicken, pungent seafood, and bleach stained the air. Aggressive packaging – crinkly and technicolored – screamed from every shelf. The lighting was florescent. I reeled around in the "normal" grocery store, confused and desperately seeking something that resembled food. Where were the gluten-free, fair trade, raw cocoa balls? Where were the tables of sage incense, hand-made soaps, and loose-leaf teas? Then the thought hit me: after years of shopping at an all-organic, local, vegetarian co-op, I had become a total food snob.
For a moment, I felt shame. I thought I must be a horribly uptight person not to have the fun-loving spirit all these snack foods claimed to embody. Didn't I want to "open happiness," "unwrap smiles," "snack happily ever after," or "obey my thirst?" Every product seemed to promise joy, love, and hominess. Other people where there filling their carts. Mothers were there selecting these trusted brands for their children. Who did I think I was to ignore the sirens' call of prepackaged, budget-friendly items?
Truthfully, I didn't shop at my co-op out of a sense of self-righteous duty. I secretly loved the hunt for new, unique products that were thoughtfully made. Shopping excursions were an event, complete with a hot tea and a treat from the vegan deli. Like a granola girl's version of Cheers, I knew the other shoppers (like the elderly twins who reminded me of fairies with their long, white hair and pink ballet skirts) and the checkers with their tattoos and gages. I didn't need to choke down the spirulina-infused bars or eggless tofu salad, either. I craved them. The best kept secret of health food is that it is actually delicious. Even though I couldn't afford to truly indulge my foodie habit, I treasured my mindfully-filled, reusable bags.
As I wandered the aisles of the "normal" grocery store, I wondered if I had overreacted. Maybe, I had bought into some yuppy, hippiester insanity where ten dollars seemed like a reasonable price for coconut oil. "Everyone's eating us," the potato chip bags seemed to whisper from their shelves, "how bad can we be?" Then, I remembered the message on the flip-side of those catchy slogans and nostalgic family-owned promises. The small-print listing of the ingredients told another story. These food-like items were nothing but chemicals, salt, hydrogenated fats, and sugar held together by highly refined flour. They were far from innocent or fun. They were the culprits behind diabetes, obesity, heart disease, and a laundry list of ailments.
I know a Jim Buffet song isn't the best place to find life lessons but one of his lyrics ran through my head: "you treat your body like a temple, I treat mine like a tent." I wanted to be the first person. I wanted to keep giving my body daily messages of love and nutrients. I wanted to be the kind of person who firmly believed that I deserved the highest quality despite the urges of modern culture to give into cheap thrills. After all, I knew firsthand the horrors of being chronically ill. If I wanted the best out of life, I knew I was going to have to put the best into it. So, I turned my back on all those packages crying out that they'd give me wings or double my pleasure and I went in search for something real.