3 Ways to Let Your Inner Light Shine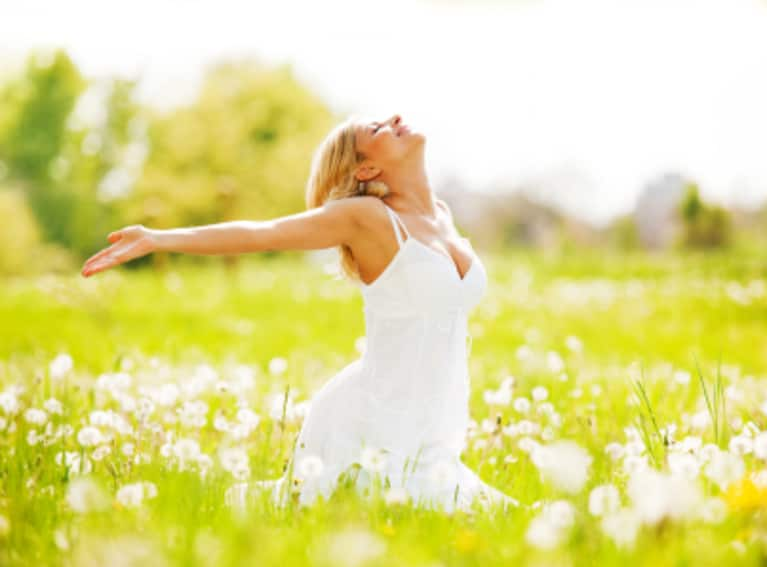 Today seems like a pretty good day to just be you! Sounds fairly simple, right? Taking pride in who you are, the things you believe in, the lessons you have learned and the struggles you have suffered down this path we call life… but often, letting all of these things shine through your being as you dance through your daily routine seems pretty hard.
Everyone is hiding—some more than others—because the fear of letting the true you shine through is easier to deal with than letting someone see what it is that makes up, well, you.
There is so much beauty in each and every one of us, but the only way to let it shine and let the inner light show is if we appreciate it and see it for ourselves. This inner light that you will eventually see once you stop passing judgement on "you" will radiate onto others. It will light your path and help light the path for others.
Share the "you" you have found in the mirror with the world, because who knows, you may inspire someone else do the exact same.
Here are a few small things you can do in front of a mirror every day to help you see your inner light:
1. Look at every small thing that makes up your face. I mean really look. Find a few things that seem to be pretty unique and maybe explore those. For me, I have these small black dots around the pupil of my eye, and they remind me of constellations. I love looking at them and connecting the dots.
2. Look in the mirror and smile. I mean really smile. So much that laughter can break out at any moment. Notice the small things that happen in your face when you smile through a grin, to open mouth and finally to an all teeth showing smile. Everyone has a smile, but yours is truly unique. When I smile really big—a genuine smile—I can actually see my eyes light up. It really is an amazing thing to see joy and bliss radiate from smiling at yourself in the mirror.
3. Laugh so hysterically that—at first—it just makes you feel weird. If someone lives with you, make them think you fell of your rocker because of the laughter ringing out of whatever room you are in with a mirror. This forced laughter will turn into a real laugh and may lead to an uncontrollable smile. When you reach this point, look at your whole face. Really give your face a once over and see the dimples, the lines around your mouth, the way your eyes kind of slant up as if they are smiling too. Pay attention to every nook and cranny of your face, and appreciate it.
I can tell you this: Once you have really seen yourself and all that makes up you through your eyes, it will be hard to not share this with the world. It will also become easier to appreciate "you" each and every time you look in the mirror.