4 Steps to a Rewarding Career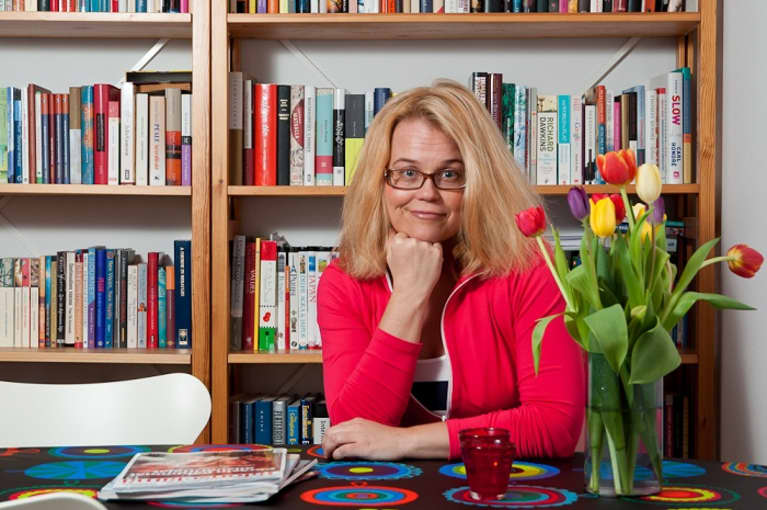 A few days back at the office, I was writing blog posts - texts for a yoga pose feature in our game (the company I founded produces well-being games, first title being Yoga Retreat on Facebook) - as well as doing some game testing. In the middle, I realized there is really nowhere I'd rather be, nothing I'd rather do. Pretty awesome moment!
I wouldn't rather be on a yoga retreat practicing Kurmasana, or at a rented house in Italy with friends jumping wildly around a pool (previous stuff I just loved to do). Finally, I had managed to create the company and work I had so long sought for. A work that did not feel like one, and an everyday life from where there was no need to wait for a holiday. And I am not kidding.
If I can do this, I'm sure you can do it as well. Here are four steps that I followed over the course of two years to make this happen:
Step 1: Find out what's true for you; what's your purpose.
Not to your social circle, parents, spouse, whatever. You, and yes, I mean you. Yoga (and especially long Savasanas) can help out; at least they did in my case! You need to be persistent though and critical. Not all that mind generates is actually true. If something bothers you long enough, then most likely it is, and it needs to be done. For me, this phase took about a year from the initial vague idea.
Step 2: Align your purpose with the bigger picture.
What does the world need from you? What do you know that is of real use to the world and can be of help to others? It's a good idea to contemplate that there is no conflict of interest between your individual endeavors and what the world needs. You will get a bigger wave supporting your efforts if you take this advice seriously.
Step 3: Do the work, walk the walk.
Set concrete targets, and write down actions you need to complete to reach each of them. Every day, do the work needed (may be this is the real Abhyasa of your life?). Do one thing at a time, and whatever you do, do it well. Finding your purpose is one thing, and learning to love it every day and staying committed to it come hell or high water, is another.
Step 4: What is your purpose? Besides money.
There is nothing wrong with money, and we all need it. But you've got to have more imagination than that! What is the legacy you want to leave? How is the world a better place since you were here? Making sure you have a creative and useful purpose outside of how much money you will make will help you tremendously, especially on those mornings when you don't feel exactly like loving your implementation. Focusing on financial rewards makes you dependent on it and does not carry you mentally over the difficulties that are sure to arise. Of course, we should know what our material targets are, but focusing solely on them will not get you where you want to go.