If you're a raw food foodie like me, you will be pleased to know that the raw lifestyle that has been keeping enthusiasts healthy, bright, and radiant in the West— is now sweeping Japan!
On my recent trip to the land of cherry blossoms and Hello Kitty, I was invited to Myucre Raw Food School in Morioka. Japan was the last place I thought I would find delicious raw food (besides sushi!). After a week of way too much white rice consumption, I felt I had died and gone to raw food heaven.
Our hosts were gracious, sparkling, youthful-looking and although I was tired and jet-lagged; I felt renewed and replenished by the food and the company.
A culture known widely for its culinary artistry, Japan is joining the raw-volution by applying its uniquely Zen approach to raw cuisine. At Myucre, each dish is carefully crafted by chefs Miyuki Terui and Ayako Miya, and arranged with the subtlest attention to detail. (Think: sushi in the shape of flowers and garnishes that could be displayed in an art gallery.)
The results are pure flavors, colorful presentations, and a shiny happy people!
A passionate raw foodie, Miyuki, whose husband's family farm grows an abundance of rice, vegetables and beans every year, owns the school. When Miyuki discovered raw food, she was shocked by how great it made her and her son feel. The raw diet, along with a dedicated yoga practice, definitely keeps her vivacious and full of life!
Miyuki is a master raw chef. Just imagine the meal we devoured that day:
The most raw-mazing two toned green spinach mango smoothie
Mouth-watering avocado, pepper, and carrot nori rolls
Raw cashew cream "cheesecake" with an almond date crust, raw raspberry sauce and a coconut date sesame truffle…. O.M.G.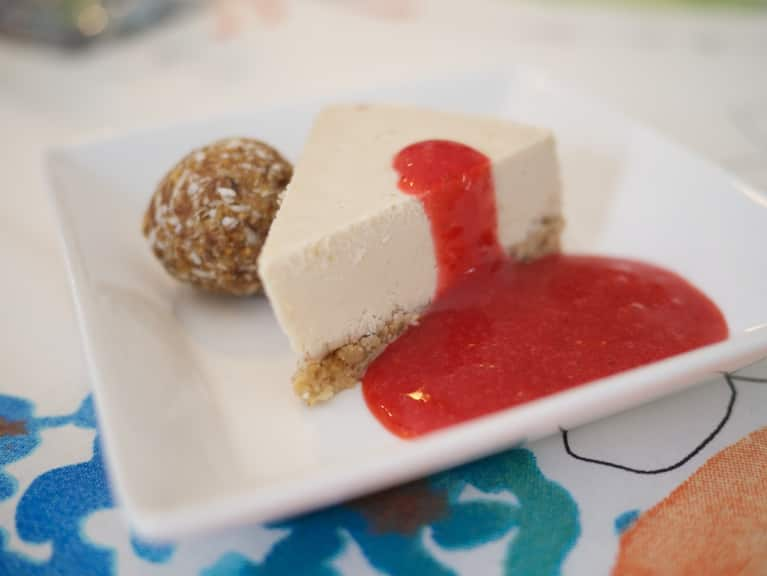 And by the way, raw food is not just delicious; it is also super good for you. Here are some of the benefits:
Enzymes
Enzymes aid in digestion, help to store and transform energy, have anti-inflammatory effects, balance and restore the immune system, and heal many diseases. Cooking food destroys many of the natural enzymes, so keep feastin' on raw veggies, sprouts, seeds, and nuts!
Vitamins
Vitamins valiantly help our cells to function properly, regulate metabolism, and assist in bone and tissue formation. What happens to vitamins when food is cooked? You guessed it— the heat decreases the effectiveness of many of them.
Minerals
Minerals have a synergistic relationship with vitamins. Oftentimes, vitamins can't be absorbed without the appropriate minerals. But raw food comes to the rescue! In their uncooked state, most fresh foods contain just the right balance of vitamins and minerals to be a nutrient-packed powerhouse for your body.
Phytonutrients
Phytonutrients are what give fruits and vegetables their color. They protect the body and fight disease, and are most effective in their raw and natural state. Lucky for us, because they taste awesome that way!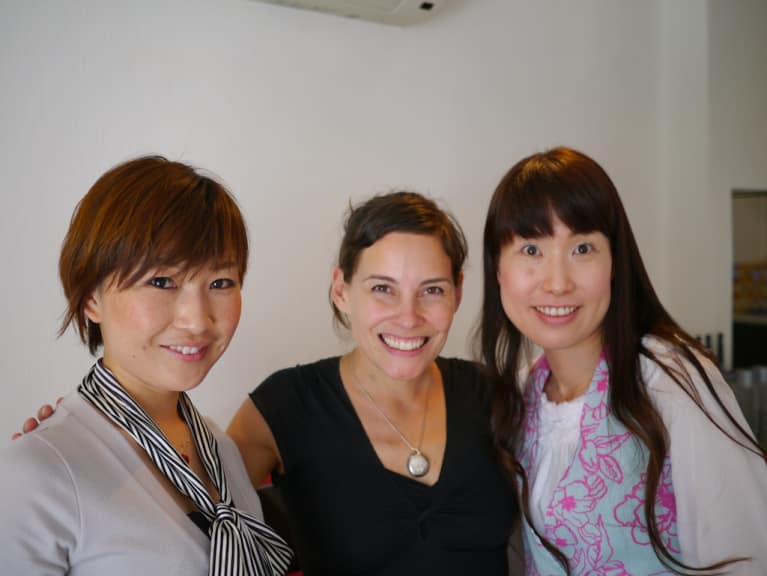 It is exciting to know that we can all be a part of a global community that is choosing a healthy lifestyle — not just for our bodies —but for the planet and all other living beings. To all the champions on this adventure: Thank you for being revolutionary, and keep on spreading the good word about raw cuisine!
For more information on Myucre Raw Food School, visit www.myucre.com.