What Gets You in the Zone?
August 4, 2012 — 17:30 PM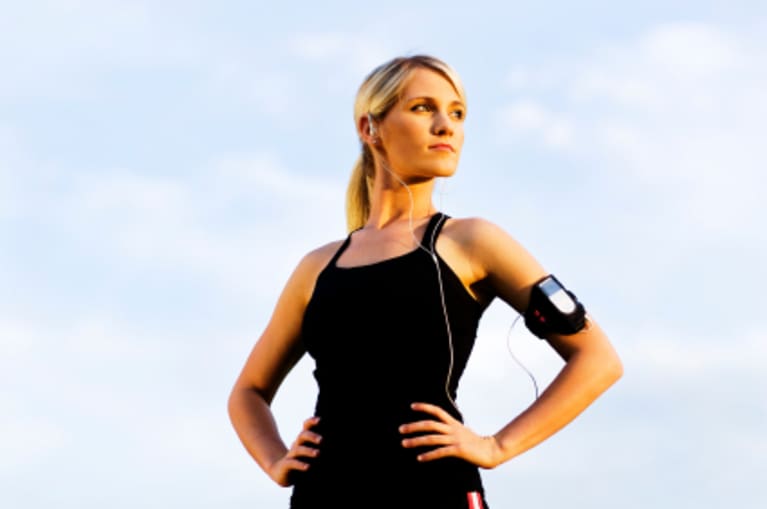 "Runner" isn't a label I'd give myself, but I head out on one of my routes a couple times a week. I generally start out by really taking in the panoramic view before I get breathing too heavily to concentrate on more than the ground in front of me. I note the sharp contrast of the color between the trees and the sky, and make a point to be grateful that I am able to run and exercise; many are not so fortunate. I breathe in the fresh air and listen to sounds.
The truth of the matter, though, is that I don't particularly enjoy running. Yes, it is an easy way for me to break a sweat without counting reps of this or that, and I do get a brief "runner's high." But, the real reason I continue to run on a consistent basis is because it takes me to that zone where the answers come in. That place where various, unsought ideas pop into my head and where my creativity begins to flow. If I have a particular dilemma or question that needs answering, there is nothing like a good run to get some clarity and determine the next concrete steps. If I've had a disagreement or feel a bit of tension, running allows some space for a change in my perception. Or, if I am nervous about an upcoming meeting or interaction, I can always count on a run to give me a more confident "I can do this" attitude.
Do you know where your zone is? Where that little voice - God, Spirit, the Universe or whatever you call it - speaks to you? Maybe it's in the shower or on a long walk that you hear that voice. Perhaps it comes to you through journaling or during your meditation practice. If you aren't entirely sure, I urge you to tune in this week and see if you can tell what brings on the answers for you. And once you find it, set out to practice a couple of times each week. See what happens. Our answers are waiting. We just need to show up and be open to receive them, in whatever form that may be.