Holding vs. Grabbing Relationships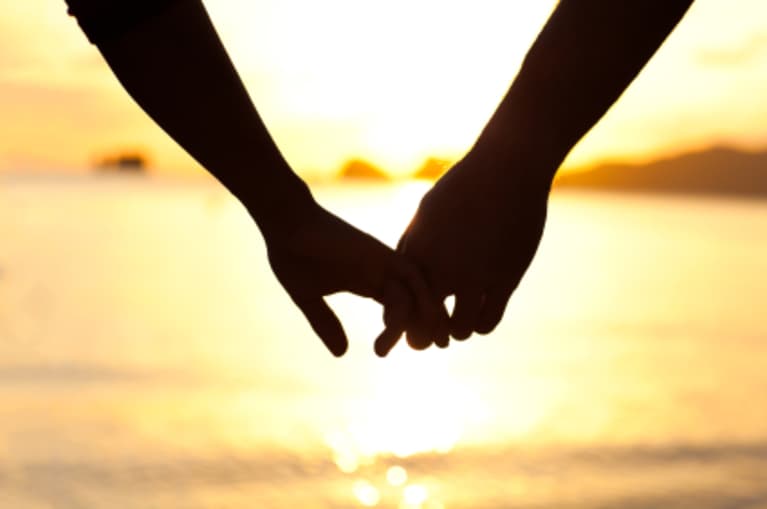 There is you, your partner, and the relationship. Three separate pieces. Most don't see three pieces, they see two -- themselves and their significant other. That's it. With this mindset, the focus is only on their self and their partner. It's a dyad, which can easily become a tug of war. When we are unaware of the relationship as its own separate piece, it's easy to just grab and pull the rope. Taking, wanting, controlling, manipulating, desperately trying to mold the person into our idea. Since there's just two of us, it's easy to see it as a game of win or lose. The result of this behavior is what I call "grabbing" the relationship.
If we see the relationship as a separate identity, one that we truly care about, it becomes a system. Now there's another element at stake, something that's greater than the parts (you and him/ her). With this mindset, it's easier to hold instead of grab. Holding means to support, embrace, respect, wanting the best for the relationship and doing everything within your power to make that happen. It's our mindset with our children. We consider their needs before ours and will gladly sacrifice our own needs to give them what they need to grow and prosper.
If we see our relationship as a separate identity, like our children, we will give our partner more space. We will let go. We will stop trying to control. We will respect. We will drop the rope because there's something bigger at stake -- the relationship.
If you change your mindset from grabbing to holding your relationship, what would that look like? How would that manifest in the way you treat your partner?
Imagine if everyone had this mindset.