The Power of Embracing Discomfort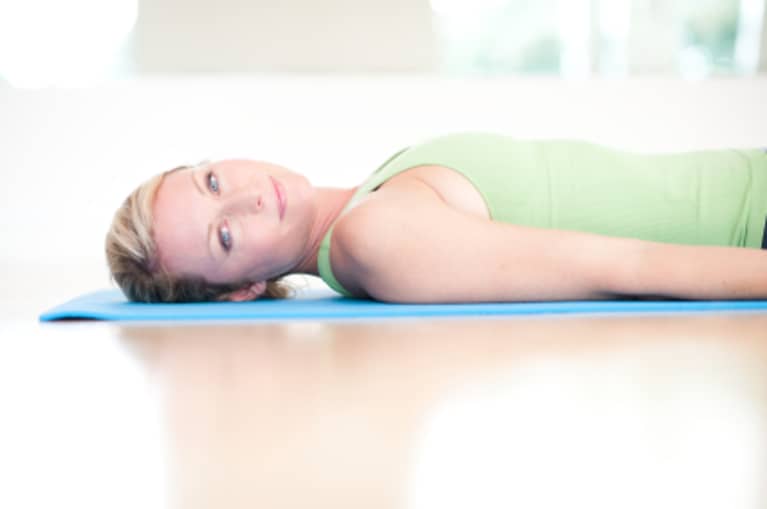 I am a yoga teacher. That's my job and I absolutely love it. I had a regular schedule and practice for the past 3 years in New York City and it was everything I thought it would be; a dream job. This past winter, my husband and I made the decision upon his acceptance to grad school at Harvard that we would re-locate to Boston. Classes began a month ago and he has taken to his program like a fish to water. Our pug, Oscar, has had a seamless transition as well and has even established a presence at the nearest dog park. I, however, am standing at "my edge." You know, that place where everything is exciting because it's new and yet oh-so-scary because it is unknown. I've spent the past two weeks trying to find comfort in our new home, navigate the public transportation system, and oh yeah, teach yoga!
Don't get me wrong - things are beginning to fall into place, and I'm excited for what's to come - but there is this element of every present anxiety that I can't seem to shake. I am asking myself questions like "Will I be able to re-establish myself as a full time teacher, or will I need to get a job at the local coffee shop?" and "What if Boston yogis are different from New York City yogis and they don't like my style of teaching, my music, my allegiance to certain sports teams?" (I'm pretty sure I already know the answer to that last part). Then today, as I was walking my bike home, the tire had popped on my way to yoga class, it hit me. Not the tire, but this idea: Stop trying to be so comfortable, embrace the discomfort! It's not within my power to know how things are going to turn out, fall into place or come together. It IS within my power to keep an open mind, explore every option and keep breathing.
It's funny how when you least expect it, your yoga practice transcends the mat! If I were bringing my students to their edge with a challenging pose, they would hear me say these things:
YOU are in control of how this goes.  Don't be a victim of the pose, but the creator of this moment.
Suffering is always optional.
If you go a bit deeper and breathe bigger, life gets more interesting in its "realness".
You are EXACTLY where you are supposed to be, right here, right now!
The things we are capable of doing go far beyond what we think we can do.  So don't think, experience!
I'm still not sure of how this is going to play out. I have my fears and worries, and I am still unfamiliar in my new surroundings. What I do know is that each stage of growth, no matter how stressful or uncomfortable, is impermanent and will lead me towards a truer understanding of myself.