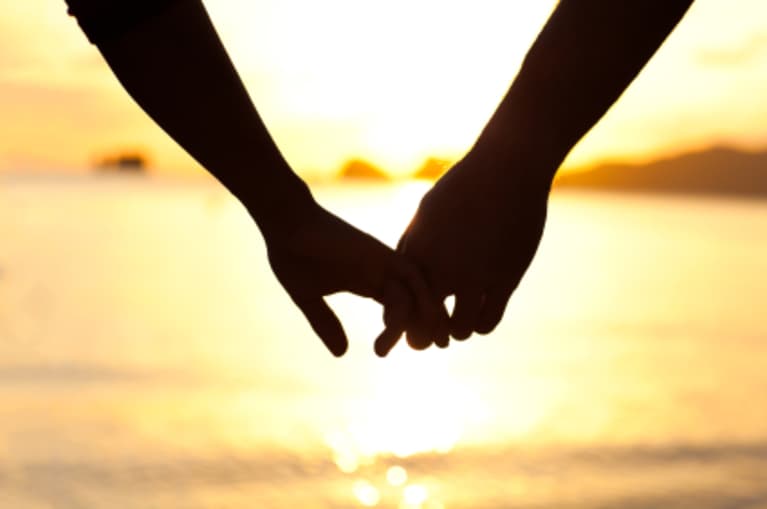 In celebration of dating my husband for 18 years, here's a list of 18 ways to be romantic.
1. Write a love letter. Cliché? Yes. Appreciated? Always.
2. Make dinner. Preferably your special someone's favorite foods.
3. Take a nature walk. No matter where my husband and I have lived—New Mexico, Ohio or Pennsylvania—we've always found a place to get outside, get moving and…
4. Hold hands. Sometimes the smallest gestures are the greatest.
5. Go to the planetarium. It's nerdy good fun—and romantic.
6. Go to dinner and a movie. I always think of the Phish song—sure this can be a monotonous date, but it's a classic for a reason.
7. Ask your partner about their dreams—and then listen. Enough said.
8. Be polite. We're often more polite to strangers than we are to the people we share our lives with.
9. Wear something nice. Do you get home—just to get into your pj's? At least every now and then, make sure you still dress up.
10. Read together. Yes, the same book. Take turns being the person who reads aloud.
11. Share dessert. Sharing food is not only healthier—it's more romantic.
12. Go an adventure. For me, backpacking with my husband has always fit this bill, but for you it might be taking a trip or even a class together.
13. Watch the rain. There's something cleansing and healing about rain—and there's certainly something romantic about cozying up to your favorite person while it's pouring.
14. Have a picnic. It doesn't have to be elaborate—or farther away than your backyard.
15. Go to the art museum. You don't have to be a professional art critic to enjoy your local museum. As a bonus, you'll often find that museums offer special evenings and events on Fridays.
16. Play a game. Seriously, a board game or another silly form of entertainment is lighthearted fun—and having fun and laughing can lead to serious romance.
17. Smooch. Kissing is another thing that many long-term couples sadly stop doing. Once you start, you'll wonder why you ever stopped.
18. Say "I love you."