5 Ways to Stay Healthy While Traveling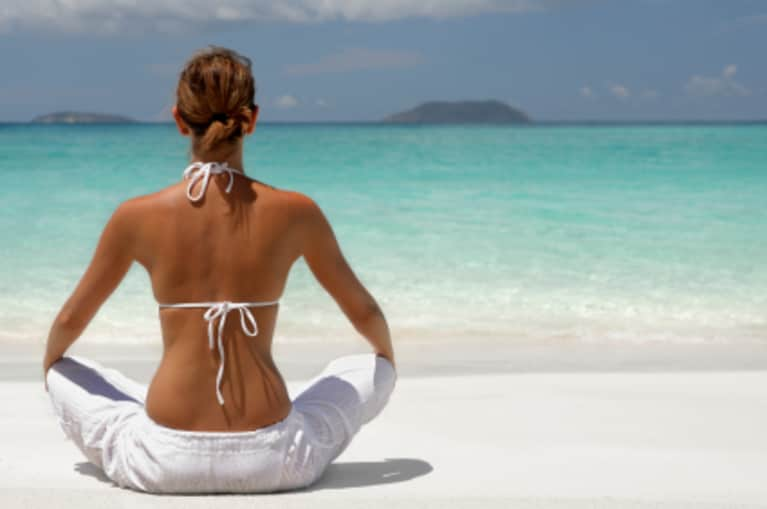 I'm currently at the beach for the week with my family, which is a newly acquired tradition, and one I look forward to all year. But, it's also one that requires a little bit of prep work on my end to ensure that I make healthy choices that align with my own needs.
Here are a few easy and fun tips for bringing the healthy with you on your next trip:
1. Pack healthy food to bring with you from home. 
Being prepared with different types of your favorite healthy foods helps you eat well and have the nourishment you need. Some of my favorites include: apples, bananas (especially for smoothies), cherries, strawberries, avocado, cut up veggies, all natural almond butter or peanut butter, homemade trail mix, rice cakes, and dark chocolate. This way I have something healthy and yummy on hand when hunger strikes.
2. Incorporate fun activities that serve as a source of exercise.
Find ways to burn some calories while having fun and enjoying time with others. Go on a walk or bike ride, or find a local yoga studio and try out a class. Every morning I have started my day with a walk on the boardwalk with my parents. This is a great way for me to incorporate exercise, spend time with my family, and enjoy the beauty of the beach.
3. Choose healthy options while dining out.
Just because you're away or on vacation doesn't mean you have to splurge at every meal. Eat like you would if you were at your go-to restaurant or enjoying a meal at home. Put more attention on your company and less on the food in which you want to indulge.
4. Find local farmers markets to buy produce and other delicious food.
So many places offer famers markets - especially during the summer. This is a great way to buy fresh food and support local farmers. I discovered a farmers market two days a week at the shore, so I stopped by and bought some additional fruits and veggies to replenish my original stock.
5. Enjoy a yummy treat.
Who doesn't love a good old ice-cream cone or snow cone on a painfully hot summer day? It's important to leave some room for dessert or a little splurge from time to time. And don't beat yourself up for doing so - enjoy each and every bite.
Have fun, relax and enjoy the rest of the summer. And remember, you can bring the healthy with you wherever you go!