4 Steps to Eco-fying Your Makeup Regimen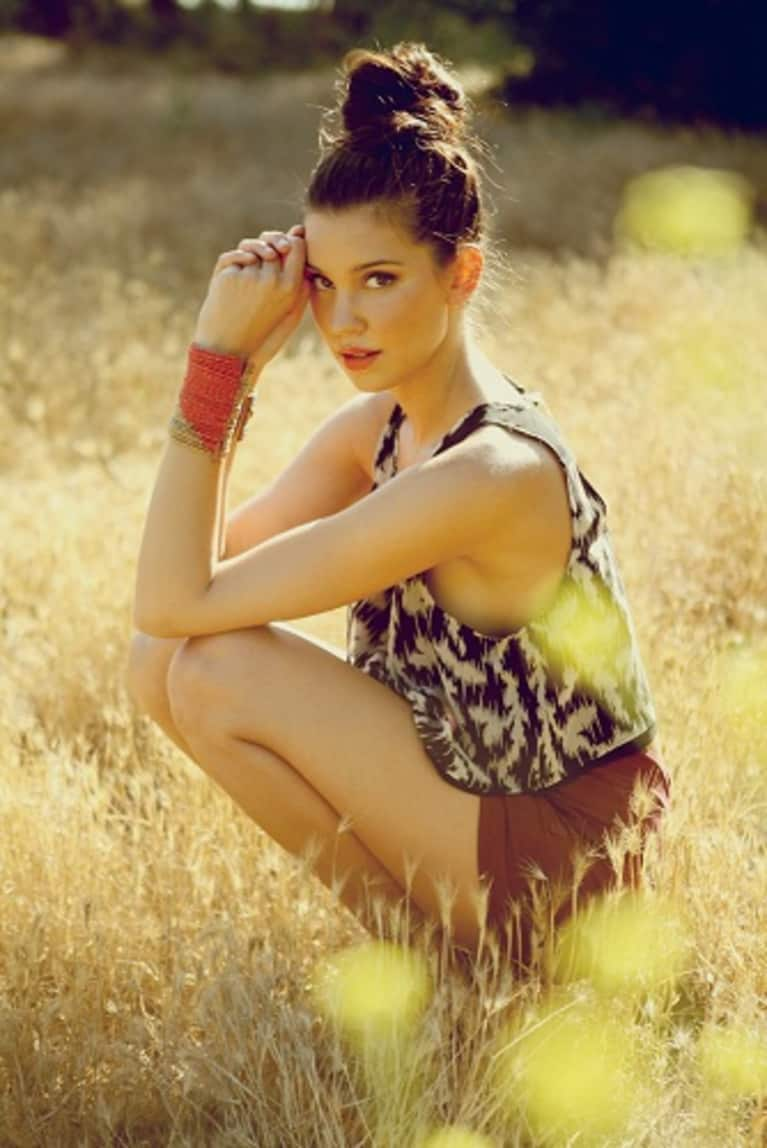 Are you aware that women in the US use up to 12 cosmetic products a day? According to The Campaign for Safe Cosmetics, "each product contains a dozen or more chemicals, and less than 20 percent of chemicals in cosmetics have been assessed for safety by the industry safety panel."
The epidermis is the largest organ of the body. Up to 60 percent of what we apply to our body is absorbed. That's why it's important to know what we are putting on our bodies, as well as in them.
When it comes to makeup, here are a handful of ways to ensure your safest face:
1. Start with your skincare. Each morning and night, cleanse your face. Wash. Tone. Moisturize. Having an immaculately clean face is the key to a flawless makeup. A few fantastic natural skincare lines to try are Arcona, Tata Harper, Derma e, Caudalie USA, and Jurilique.
2. Revamp your makeup bag. Start by buying all natural makeup. That means saying no to parabens, synthetic fillers, polyethelene glycols (otherwise known as PEG's), nanoparticles and silicones. You can check to see if your makeup has these nasties in it by reading the ingredient list. Here are my favorite all natural makeup lines that are the leaders in eco beauty: 100 percent pure, Vapour Organic Beauty, rms beauty, nvey eco, Cargo Plant Love, Bare Escentuals bareMinerals eyeshadows, and ILIA Beauty.
3. Throw out your old makeup! Never keep it longer than 12 months. A good way to check how long your tube of goop is good for is to look for a '6M' or '12M' in the tiny print on the bottom of the packaging. Thou shalt not buy toxic cosmetics again.
4. Reduce, reuse and recycle your makeup packaging. Most natural makeup lines have recyclable, sustainable, or biodegradable packaging. Eco Tools makes great cruelty-free brushes and travel sets that come with washable hemp bags to carry them.
The most important thing we can do as consumers is our research. There are a few valuable and accurate sources of eco beauty information out there. The most important one is safecosmetics.org. It's up to us to make the change for the better. A great way to start is by implementing eco beauty as a lifestyle and not a trend.
If you are researching a new makeup or skincare line, a good guide to follow is checking the company's commitment/philosophy page. If the company discloses a full list of ingredients and makes a commitment to being all natural, paraben free, and cruelty free, then they are more likely interested in the same eco ethics you are. It's best to stay away from mainstream makeup lines that are only interested in diving into your pocketbook. Watch out for greenwashing! Some companies abuse such terms as "natural," "healthy," and "organic ingredients." The fact is there is nothing healthy or natural about them. In many cases there are issues with these companies testing their products on animals. The sad part is celebrities endorse these lines! There is a helpful resource on PETA's website that shows what companies do and do not test on animals.