How to Breathe Your Way Toward Peace & Calm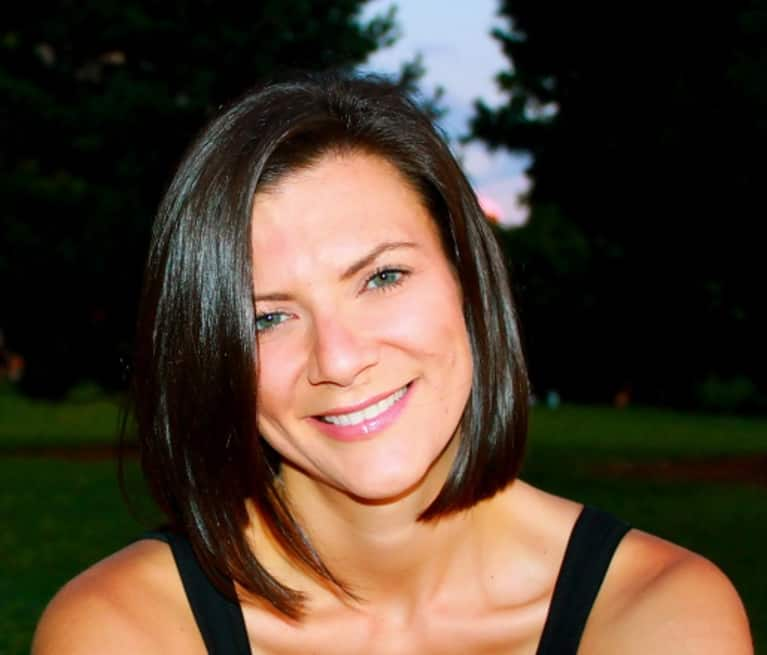 Whoever you are, whatever you do, wherever you live – your life probably gets a little crazy sometimes. I'm sure of this, because the world is a crazy place. I don't know about you, but sometimes I feel like my life is spinning out of control around me, and I'm holding on to my sanity with nothing but my pinky finger.
Lucky for us, we all have an easily accessible tool that can help us find peace and calm in the midst of the hurricane that is life – our breath.
No matter what is happening to you or around you in life – whether you're stressed out, depressed, gloomy, ecstatic, elated, overwhelmed, heartbroken, worried, scared, or on the verge of losing that very last grip on your sanity – you can always come back to your breath. One of my most cherished yoga teachers once referred to the breath as the eye of the storm, and this metaphor has really stuck with me. If you find yourself lost in one of life's storms, locate your breath and find the eye of that storm. By connecting to your breath, you can seek refuge within the eye – the center of calm – while everything else may be whirling out of control around you.
To do this, here's a little three-part breathing exercise I like to use (although there are a number of breathing practices you can use, and perhaps you already have a favorite!). This one is pretty easy and, better yet, totally discreet, so you can try it out anywhere and pretty much under any situation.
Begin by breathing through your nose. Slow down and deepen your inhales and exhales. Now, break each inhale and exhale down into three parts.
On your inhale:
first, your breath goes to fill and expand your belly
second, it filters into and inflates your middle rib cage
finally, it moves into your upper chest
These three steps all happen relatively quickly and in succession, during the course of one very long and steady inhale.
On your exhale, empty the breath in reverse order:
first, release the breath from your upper chest
second, allow the air to seep out of your middle ribs
last, but not least, deflate the belly
Draw your belly in towards your spine slightly at the end of your exhale to empty the breath out of your body completely. Then, just keep repeating this pattern, focusing on filling up your belly, ribs and chest fully and on elongating and deepening your breathing.
Keep at it, and surrender your thoughts and your entire self to this breath. After doing this for a several rounds, just maybe, you'll realize you've entered your center of calm.