7 Tips for Persisting When the Going Gets Tough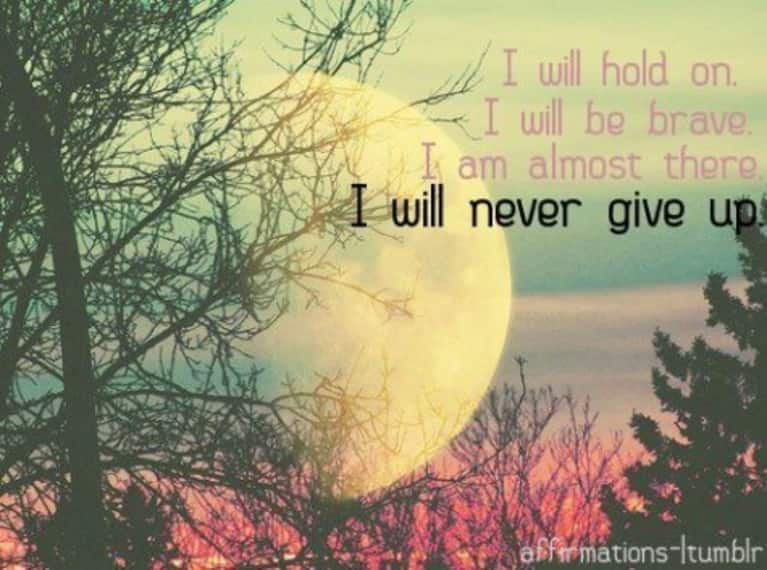 When I was 24, I chased the endless summer and ended up in Australia looking for a job in the Advertising industry. I knew it would be a challenge.
I had only worked in the industry for a year or so, and to get sponsorship you needed about 2 or 3 years of experience and a working holiday visa so the employer can "try you out" before they sponsor you.
I had neither.
Yet, I was so determined it would work out, that I bought a one-way ticket.
Someone once told me:
"If you want something bad enough you can make it happen."
And this is what I would repeat to myself mentally when I began the long journey of door knocking on the Ad Agencies of Sydney.
I started out by going to see every single recruiter I could find. I'll never forget this – but one of the recruiters said this to me:
"You may as-well book your plane ticket home because there's no way you'll get sponsorship with your level of experience."
But this didn't put me off.
I was willing to do ANYTHING to make this happen.
And in a strange way, hearing that sentence only made me want to prove that snooty recruiter wrong!
So – what did I do?
Well I'll tell you what I didn't do:
I didn't listen to that recruiter
I didn't worry about it not working out
I didn't sit at home hoping a job would land in my lap.
I took action.
I pulled together a database of over 65 advertising agencies, and I contacted every single one of them.
I knew I needed to be different to stand out from the crowd, so I spent hours crafting a super confident and unique email that I hoped would get some attention.
There was another naysayer.
His reply was something like this:
"Don't give up your day job."
Another one to ignore.
And so, in the face of criticism… I persisted. I didn't take things personally. Besides, the positive replies outweighed the negative ones and the truth is:
"you can't please all the people all the time."
I remember thinking to myself: "it's a numbers game." Surely out of 65 agencies, SOMEONE will take me on! It wasn't an option for me to go back to the UK. I believed in myself enough to make it happen.
After three months of hard work, I finally scored myself an interview with a company called Lavender. They didn't have a role at the time, but the founder liked my innovative approach with my email. I had two interviews, but before long there was another hurdle.
To sponsor me they had to pay me a lot more than the going rate for the junior role I was looking for. What happened next was a huge shock.
They didn't retract their offer.
Instead, they offered me a promotion! I was offered a higher position so they could sponsor me. I jumped up to "Account Manager" level with an increase in salary!
Everything turned out so much better than I could have ever imagined and in the end, the sponsorship actually led me to a promotion and a salary increase instead of holding me back!
If you had only heard the end of my story you might have initially thought: "What a lucky break!"
But was it really luck? Or did I commit to what I wanted and persist, persist, persist until I got it?
I often look back with nostalgia to that first ever quote that became my ticket to Australia (I'm now a proud Australia Citizen!):
"Luck is where preparation meets opportunity."
I believe we really do create our own luck. And persistence ALWAYS pays off.
7 Tips for Persisting When the Going Gets Tough
1. Get really clear about what you want – this provides you with a strong focus and direction.
2. Take Action! Do whatever it takes to make things happen.
3. Persist, persist, persist!
4. Ignore any criticism along the way – stay focussed on your goal knowing that it's impossible to "please all the people all the time."
5. Create your own good luck by consistently working hard to achieve your goal.
6. Be prepared for opportunities – you never know when they might turn into luck!
7. Decide that failure is not an option - As Will Smith said, "I don't have a plan B, I find it interferes with my plan A."
image via picsy