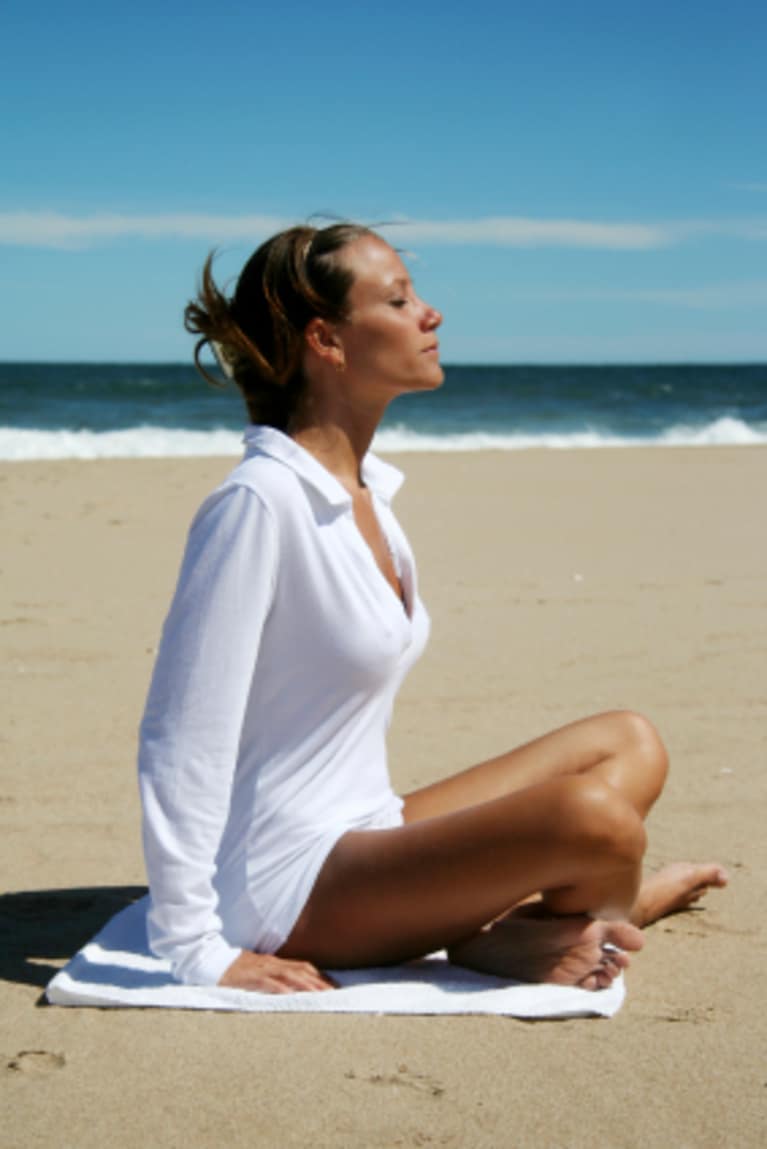 Being present contributes to our mental, physical and spiritual health. It also plays a critical role in our personal growth and professional development.
Unfortunately, today's hyper-connected world often leaves us feeling distracted, overwhelmed or preoccupied. Or perhaps the more accurate phrase to write is that we allow ourselves to be distracted, overwhelmed or preoccupied when we forget to practice being present. And yes, like yoga, being present is a practice.
Here are 12 tips that have helped my practice of being present over the years:
1. Stop using to do lists. To do items take time so place your tasks on a calendar. As you go through the day examine each item and do one of three things: delete it once complete, move it to another date/time or make a decision to not do it at all and delete it. This approach also allows you to easily break down a larger task into a series of smaller steps.
2. Designate non-screen time. Step away from all screens: television, MP3, computer, phone, tablets, etc.  Just walk away from all of them. Take your dog for a walk, read a book or magazine or simply listen to the sounds around you.
3. Give someone your eyes. If you are looking at a screen and someone interrupts you make a decision and either ask them to wait a minute or stop and look at them. Make them feel you are listening to them with intention and purpose.
4. Be interested in people. Instead of trying to be interesting just relax and express a sincere interest to the person in front of you. Ask questions and get engaged in a conversation. Doing so can improve your communication skills tremendously.
5. Move whenever possible. Since most of our jobs entail sitting at a desk be sure to routinely move around and if possible walk for a few minutes. Being present means recognizing that you have an anatomy that requires constant care and attention.
6. Send a message or just call someone. Use a few minutes of your lunch break or after dinner and just say hello to someone. Recognizing the existence of others demonstrates by example that you are aware of them.
7. Remind yourself of your goals. This may seem counterintuitive but in order to get to where you want to go you need to know where you are. Doing so can help you better understand your next step as you move forward and continue to live with intention and work with purpose.
8. When joining someone for a meal, mimic their pace. Unless they eat really slowly or extremely fast, keep up with the person or people at the table. Be sure to engage in the conversation or demonstrate your active listening skills.
9. Look up. This is especially true at night when we are busy going somewhere or looking down into a screen.  Don't mistake the light on your phone for moon light. The former is man-made and requires us to look down while the latter is nature's way of reminding us to look up. Look up at the stars and remind yourself of how big the universe is.
10. Prioritize. Don't be so engaged in one task that you ignore others who may need your assistance. Being present means to be flexible and aware of new developments unfolding around you. Gain an awareness of change happening around you as that will help you maintain being present.
11. Think differently. Remind yourself of Einstein's maxim: "The same thinking that caused the issue cannot solve it." Recognize your thinking on an issue and then work towards understanding different approaches. Doing so will increase your ability to be present on any issue regardless of its breath or depth.
12. Draw. When thinking about an issue, find some space to draw links to the various people involved with the issue. By physically drawing out who is involved on one piece of paper you can see the big picture better. Being present means recognizing, understanding and considering the big picture.