5 Myths About Vegans & Weight Loss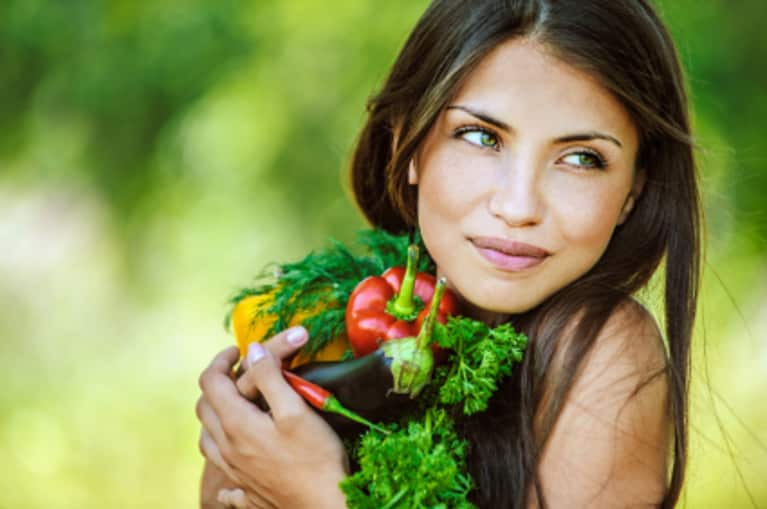 Are you looking toward a vegan diet as a way to lose weight?
Many people think that eliminating animal products will help them shed unwanted pounds, but it's a little more complicated than that. Let's talk about several vegan, weight-loss myths floating around out there that could potentially mislead you:
1. If you just give up meat, you'll lose weight. This might be true for some people, but going on a true vegan diet means you also have to eliminate all other animal products, including milk, cheese, gelatin and certain kinds of animal-based vitamins. Just giving up meat won't necessarily mean you'll lose weight. In fact, a lot of vegans will tell you that eliminating the dairy was the thing that finally accelerated their weight loss.
2. You only have to eat vegan for a few months, and then you can go back to your regular diet. Yes, many people might lose weight after the first few weeks on a vegan diet. Most people can't help but shed a few pounds. But it's not a quick fix. If you go back to your regular diet after eating vegan for awhile, you're bound to gain the weight back. This does not mean you have to stay vegan forever, but consider giving the diet a fair chance if you want lasting weight loss.
3. Eating vegan will make me lose muscle. Many people mistakenly believe that a diet without meat will cause muscle loss because of a lack of protein. This simply isn't true. Vegans can get plenty of protein through plant-based sources.
4. Vegan diets aren't healthy for lasting weight loss. Vegans can be just as healthy as other people - even vegans who have been eating plant-based food their entire lives. While it's important to get proper nutrients if you're trying to lose weight on a vegan diet, it's entirely possible to attain and keep good health. Check in with your doctor or a nutritionist if you're not sure how to implement a safe vegan diet for your particular health challenges.
5. It's okay to eat lots of carbohydrates since I won't be eating meat. This myth is a dangerous one, as new vegans can often gain weight very quickly. Why? Without staple foods like meat and dairy, many new vegans turn to things like breads, cereals, cookies, or other carbohydrate-rich foods to satisfy their hunger. You need to find a proper nutrient balance and must still get enough protein in your diet. Otherwise, you not only won't lose weight, but you'll probably gain a few pounds.