A Letter to My Younger Self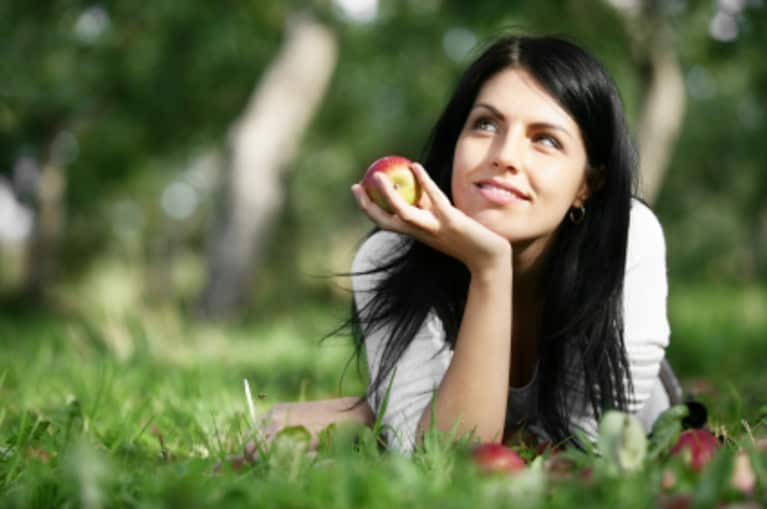 "To be able to look back upon one's life in satisfaction is to live twice." ~ Kahlil Gibran
Two weeks ago, I came across a letter that I had written to a friend 13 years ago. I wrote the letter to thank her for her friendship and generosity during a difficult period of my life when my mother had fallen ill. I guess I never got around to sending it.
It was amazing to see how much of the "younger" me is still present today, despite how much of my world has changed. Reading the letter offered an unexpected gift of validation that I have always believed in living a full and authentic life, even as an 18-year old trying, perhaps a bit too hard, to sound "deep."
It made me wonder: If I could share some wisdom to my younger self today, what would I say?
My version of that letter might look something like this…
Dear Younger Self,
Life won't always be filled with rainbows and sunshine. Sometimes, it can feel like a dark and empty place. If I may offer you some comforting words to take with you on your journey, I say embrace every experience. The rainbow always reappears…
On Love
You will fall in love! It may happen in all the wrong places or with the wrong people. Your heart will get broken at least once, twice, or maybe more. Some breakups will hurt like hell, and you'll feel as if the world has completely betrayed you. Every stinging sensation – the aches, the pangs – will feel like they're going to cripple you forever.
But sweetness, it's okay to feel the pain! Give yourself permission to grieve and even get angry. But don't stay angry. Lean on friends, journal, or take a "time out" to calm the nerves and put things in perspective.
When everything seems bleak and hopeless, never ever lose your personal power to be kind and compassionate with yourself. Have faith that you will heal, because you will fall in love again. And when that time arrives, give your heart fully and without restrictions. Trust me – it's worth it.
On Family
When you begin to explore the world outside of your family, you may find things you don't like about your origins. You may rebel against your family, run away from them, defy them, or even resent parts of your childhood. It's okay to do this. Sometimes we hurt the people closest to us.
Families come in all sizes, and yours will not be perfect. But your family is your backbone; they are like the glue that holds all the many parts of you together. A piece of them is always with you, and vice versa. And no matter how much you hurt them or think you may have disappointed them, your family will always (always, always) love you. They are inherently already proud of you, and that pride grows stronger and bigger every day.
Learn to forgive them and yourself, for that act is the ultimate gesture of unconditional love.
On Friendships
You will meet friends every day. But great friends are literally one in a million. Great friends are an extension of you. You will see your essence and transformation through them. Some will also become your adoptive families, and you will spend a lifetime loving, growing, and celebrating together. These are the grandest friendships! Cherish them every day and forever.
One lesson you must also learn to accept: You will lose some friends along the way.
For whatever reason, unbeknownst to you, and through no fault of theirs, certain people will appear in your life when there is something you need and then leave you when that phase of your life is complete. But along the way, they will support and guide you through a life experience, teach you something, or leave an impression that opens your eyes to a whole new way of living. Cherish them for the role they will play during periods of growth, struggles, and new beginnings.
On Yourself
Be your own number one fan! Invest in your craft. Pay attention to the whispers of your heart. Have the courage to rise above any doubts and challenges. You are stronger than you think! It's really, really okay to make mistakes, change your mind, fail at something, feel insecure, and eat all the ice cream you want!
You will slowly learn to relinquish the need to control. Let go of worrying about the mundane details and cramping your mind with what others think of you. When you do this, you will begin to make room for life's tiny surprises. And sometimes, they are the sweetest!
I promise you, one day, you will love being in your own skin despite whatever flaws you might see now. Be ever so good to yourself. Celebrate your imperfections. You are already beautiful.
Happiness and self-contentment will reside within you, not from somewhere else, someone else, or something else, but from within. Be your own best companion; then everyone else is icing!
Finally, carry this mantra with you: Live life without regrets.
Me