12 Lessons Learned from My Dog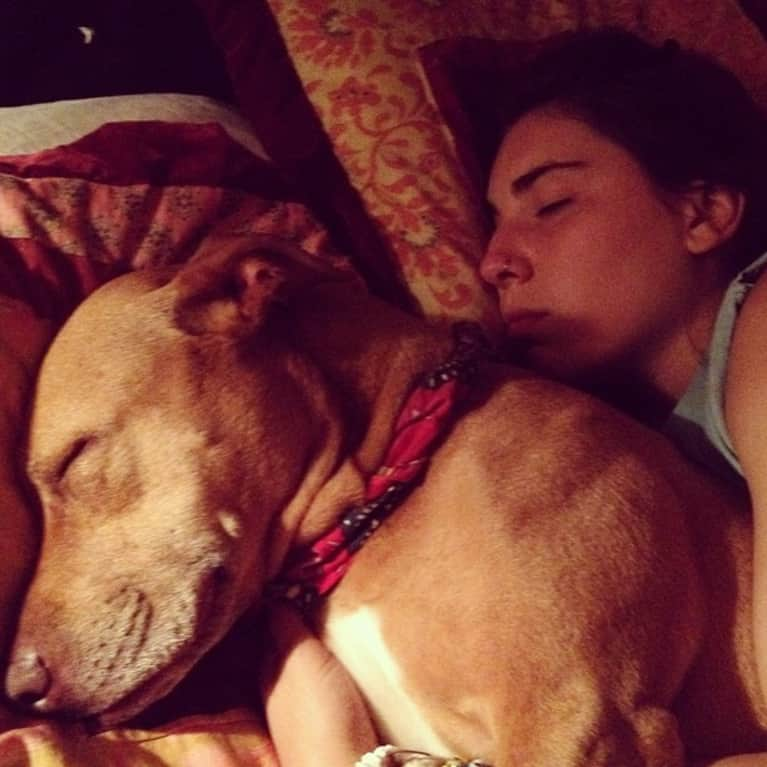 If you really pay attention, you can learn lessons in the least likely of places. My dog, Ruby, has taught me a lot.
1) Have no inhibitions: It doesn't matter where we are or what we're doing, Ruby will always do what Ruby wants. She doesn't care who's watching or what she looks like; she acts on instinct and what will make her happy.
2) Love unconditionally: My dog's love for me simply knows no bounds. She isn't afraid to be hurt or not have the upper hand in the relationship, and vulnerability has never crossed her mind. She just wants to love and be loved as often as possible, no questions asked.
3) Forgive wholeheartedly: There are times when I have to put my dog in line for misbehaving, but she never holds it against me. She is grateful for any love I give her, even the tough love. She learns the lessons, forgives my temporary "meanness," puts it behind us as soon as possible, and even becomes better for it.
4) You've got to have discipline: I don't know WHAT on earth my house would look like or how Ruby would behave if there were no discipline in her life. Humans have no trouble grasping how important this is in a dog's world but somehow discredit its role in our own. Through discipline, we grow to be the best we can be.
5) Enjoy the little things: Take going in the car for instance; the tail wagging and excitement is out of control when I take my pup out for a spin. She appreciates every little thing to the fullest.
6) Have few possessions: Ruby has a very short list of things she has acquired in this lifetime, and though they bring her much joy, her toys and blankets are a distant second to what truly makes her happy.
7) Soak up the sun as much as possible: Whether it's heading outside to bask in the sun for as long as is allowed, or finding that tiny patch of light that shines through my living room window, she will never give up an opportunity to be in the sun. It is our life force! And Ruby understands this. Human amendment: wear your sunscreen, of course!
8) Take naps: My dog always listens to her body. When she wants to play, she plays. And when she wants to sleep, she sleeps! On the days I allow myself to follow her lead and snuggle up and shut my eyes, I am always grateful for it. Even if you don't fall asleep every time, giving yourself a few minutes in the middle of the day to recharge your batteries is essential.
9) Quality time is a priority: No matter what appointments Ruby has on any given day (just kidding, she's a dog!), quality time with the people who love her is always atop that list. Not a second goes by that she isn't pining to just sit and watch TV with you, or hang next to you while you read a book, whatever. As long as she is near enough to smell you, she's happy.
10) … But it's okay to want to be on your own too: Pups need their alone time too, apparently. Some days she isn't lying right on top of me every second of the day, and that's okay! We are so secure in our love for one another that we respect each other's space.
11) Trust those who love you, and protect them fiercely: Ruby puts her life in my hands every day that we are together. She trusts that I will provide her with what she needs, and I trust that she would put herself in the face of any danger we may encounter. She would never let anything happen to me or anyone she loves, and she never hesitates to follow them wherever they may lead her.
12) Be affectionate: Okay, I'll admit I use a sweet high-pitched voice when I'm talking to my pup, but she knows I love her based on touch. Not a day goes by that I don't rub her belly, scratch her ears, or give her 1,000 kisses. Make no mistake that love and affection go hand in hand, and both are vital to the health of our body and soul.