6 Reasons to Volunteer at a Local Farm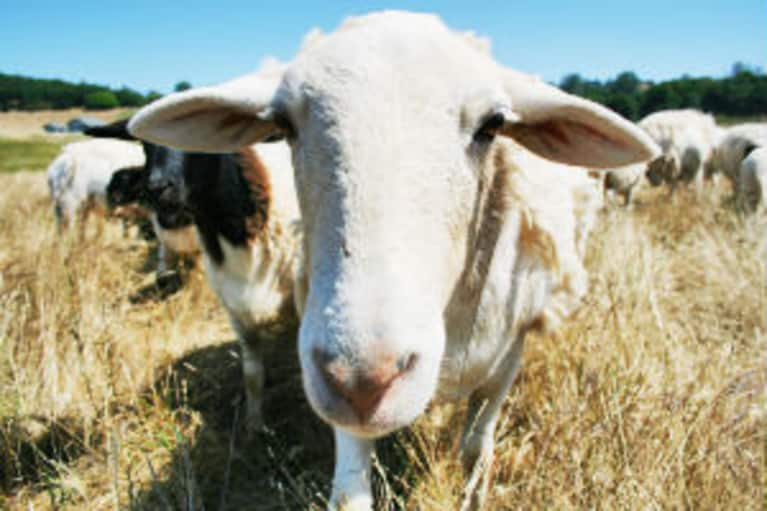 Last summer, I spent long afternoons knee deep in bean stalks and blackberry brambles, with a basket full of fresh-picked fruits and vegetables at my side. I was a poor college student, and was struggling to eat three meals a day. I offered to volunteer at a local farm because I heard that they repaid workers with a week's worth of produce. I needed to eat, and they needed help; so without hesitation, I signed up.
The farm was smaller than I expected - a few rows of melons, beans, squash, and tomatoes, a coop of squirming hens, and a couple of lazy sheep. Volunteering on a farm opened the door to a revolutionary time in my life - a time of discovering sustainability, the organic movement, and the appreciation for a simpler existence. If you give it a try, it might do the same (and more) for you!
1. Farming is excellent exercise and experience. Bending down, standing up, squatting, hoeing, raking, digging. Too often we don't realize how much work goes into the production of our food until we've tended to the Earth ourselves. You learn to appreciate your food more; you learn where it comes from, and how it's grown. You begin to understand the delicate balance of the soil, and the importance of the sun. With this new knowledge, you will appreciate your plate whenever you eat.
2. You will experience serene beauty. There's something magnificent about golden, afternoon sunlight splaying wide over tall grasses. The silence of a vegetable patch and a fruit tree grove is like nothing else you will experience. You can hear the plants growing. You can hear the wind nestling between branches and leaves. Meditate here. Take time to think, to reflect, to dream of the future. It's not often that we have this simple serenity.
3. You will learn a lesson in patience. Growing food takes time. A lot of time, honestly. The immediateness of the supermarket has fooled us - each plant takes weeks, if not months, of love, care, and nurturing before it can be harvested and enjoyed. But what a truly glorious thing it is to plant a seed and watch the weekly progression as it reaches its leaves towards the sun! Each day will bring excitement and a sense of accomplishment as the tiny beads you deposited in the soil transform into spiny squash, melons pregnant with sweetness, and fragrant, flowery basil. Couldn't we all use this patience and appreciation for growth in our lives?
4. You will connect with your community. Knowing your local farmers is a beautiful thing. This connection will open you up to a wealth of information, friends, and memories. Local farms often band together to discuss issues about sustainability and moving forward. Our farm often hosted nights of slack lining, banjo playing, swing dancing, and food eating. You will want to be a part of this!
5. You will get free produce. Free food is always a plus, right? Some of the best moments on the farm were when Galen, the owner, would smash open a ripe melon on the ground and rip us all slices to snack on. The taste of a melon - of anything! - fresh from the soil is indescribably delicious. Not only will you experience this while working, but you may be allowed to take home a bag of fruits and veggies. When you cook them up later on or toss them into your salad, you'll smile, knowing that you helped to bring them to life.
6. Sustainable farming is the future. To put it simply, we need people to get involved in sustainable farming and permaculture. If you learn a bit from volunteering, you can bring your knowledge home with you. You'll be able to plant your own garden and provide food for your family. You can share your new knowledge with your friends, and motivate them to become self-sustaining. This is the future! And you can help start the revolution.