Bye Bye Mommy & Daddy Issues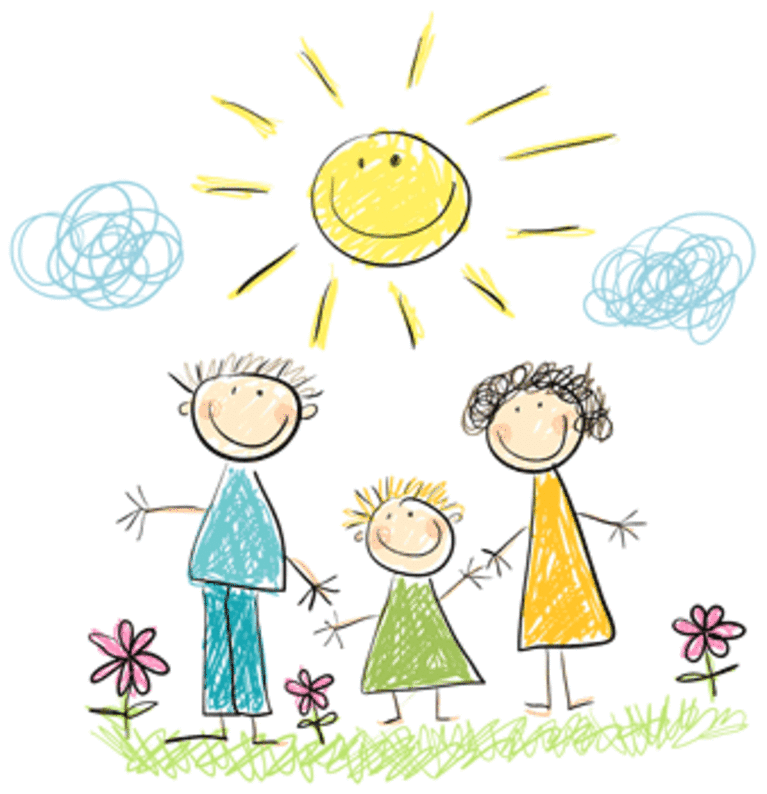 This is a subject I feel I have a strong calling to write about, as it is apparent to me that most people have mommy or daddy issues, if not both. I feel that if therapists tackled parent issues with their clients whether they be a chiropractor, physio, doctor, masseuse, or pretty much any other kind of therapist, most of people's ailments, physical and emotional, would heal.
Here's the thing: parent issues are not about the parents at all. If you get angry at your parents for simply being who they are, you're only getting angry at yourself, as the personality traits are within yourself that you dislike. Upon reflection of the aspects of my parents that bug me, I realized that I have those same personality traits within me, and I am only emotional because I don't like what I see within myself. If their specific personality trait is not mirrored within me, it often brings an emotion to the surface that I would rather keep buried.
I'm not going to spill the beans on all my issues; this isn't a gossip magazine, but I feel that an example is called for here. When I feel like I am preached to by my parents, I get really agitated. Upon further reflection, I realized that I dislike being preached to by my parents, because I don't like being preached to by anyone. The thing is: I am a bit of a preacher myself. Preaching often is associated with religion, but perhaps I have been known to share my unwanted opinion with people regarding their food choices or other lifestyle choices. So, I know that that which I dislike about my parents resides in me, or I wouldn't even notice.
What I mean by 'I wouldn't even notice' is that I wouldn't become emotionally aware that I was being offended according to my views on the world, even if I was objectively aware. A great example of this is if I saw someone break into a car, steal something, and run away, I wouldn't get angry. I would probably do something about it such as call the police or bust out my ninja skills and give the offender a roundhouse kick to his thyroid. But, I wouldn't get angry. This is because his actions don't reflect any part of who I am. My parents, however, reflect a lot of who I am, some of which I like and some of which I don't like.
If you feel aggravated by your parents, write down everything you don't like about them; then ask yourself what it is about each personality trait that resides within you. Now, here is the important part: remember that what we resist persists. The purpose is to not oppose anything on the list but rather give it a new meaning, or if you decide it no longer serves you, love it for how it has served you up until now; then let it go.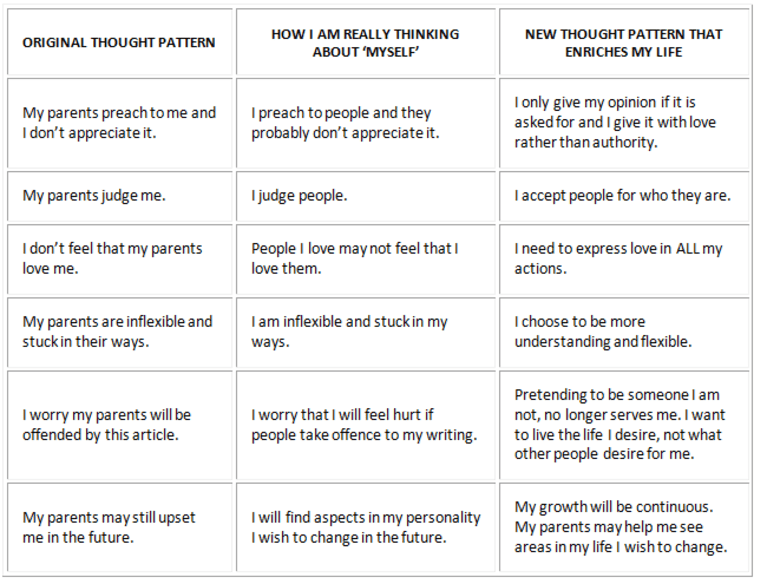 A friend encouraged me to just say "I love you" to my parents after I discussed with them many of the emotions that came up during a recent conversation with them. I was hesitant at first, then I realized I wasn't just saying those three words to my parents; I WAS SAYING THEM TO ME. I love "me" and I accept "me" for who I am.
For the first time ever, I really feel that I love myself unconditionally. I bet you didn't expect that conclusion. I sure didn't when I began writing this piece. Some people exclude their parents from their life, and other people have experienced a death of their parents. But no matter what, your parents are still with you until you stop carrying them with you in your mind. Here is a brilliant story that will explain what I mean by that.
What are some of the greatest lessons your parents have taught you about yourself? Leave your comments below.