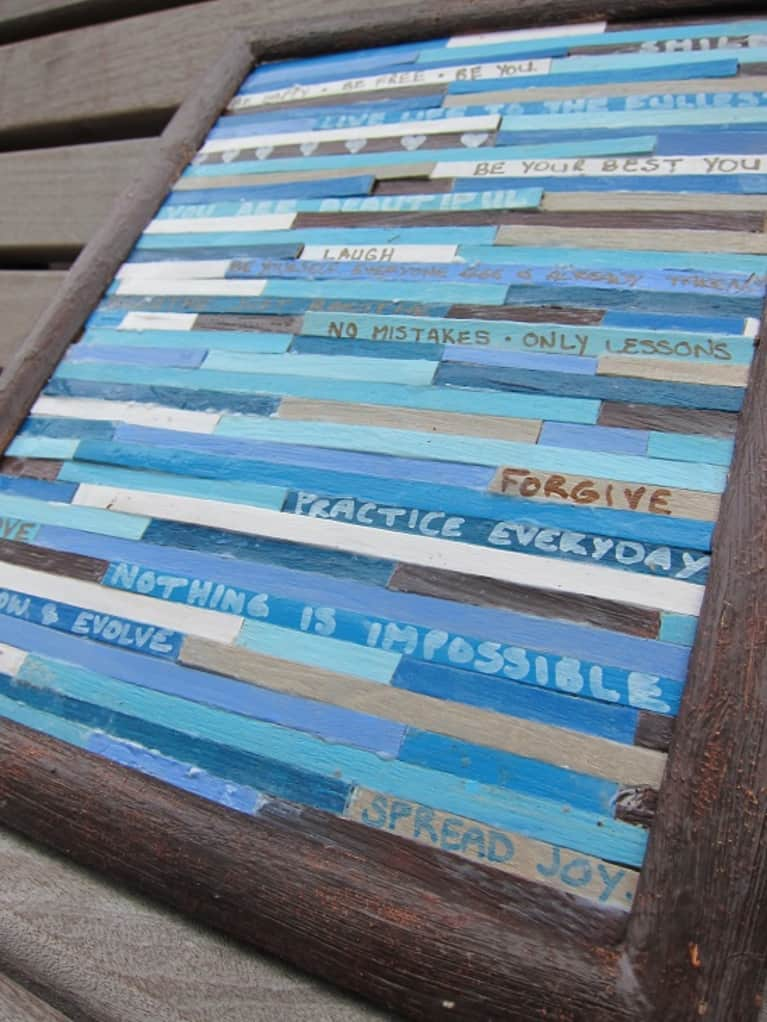 A short while ago I posted an article about how a simple change in my life -- iCal affirmations -- had increased my mood, productivity, friendliness and helped me on my journey to being my ideal self. I've also noticed the recent explosion in trendiness of vision boards.
I remember making these sort of collages as a tween. My sister and I could sit for hours mixing and matching bits and pieces from magazines creating perfect outfit personae and whatnot. Today, yogis and goal-achieving enthusiasts everywhere are reverting back to their mid-pubescent pastimes and hodgepodging ideal lives, selves and yoga asana.
Vision boards are great! They can help us reach our goals, help us stay positive, help us read and review affirmations each day. My only issue? They haven't evolved much. What are meant to be gloriously motivating placards most often still come out looking like a 9-year-old made them, and perhaps are too much of an eyesore to place anywhere they can be glanced at with regularity. Recently, I enlisted the help of a fabulous and enthusiastic local artist who helped me create a vision board that could actually be a vision. An encouragement of goals, dreams and a confidence booster in my own crafting abilities, Randee Crudo helped me create a cute piece of artwork I could hang in my home and let inspire me every day.
The board is made from coffee stir sticks, a picture frame, paint, glue and positive messages.
It is super easy:
Remove the glass from your picture frame
Paint the stir sticks in your chosen color scheme
Add messages, goals, affirmations, etc. to the sticks
Cut the sticks and glue them on to the frame. As Randee put it, "The ratio is one full stick to a little piece of another one." Stagger the sticks to make a sort of brick pattern