7 Tips to Create Your Own Luck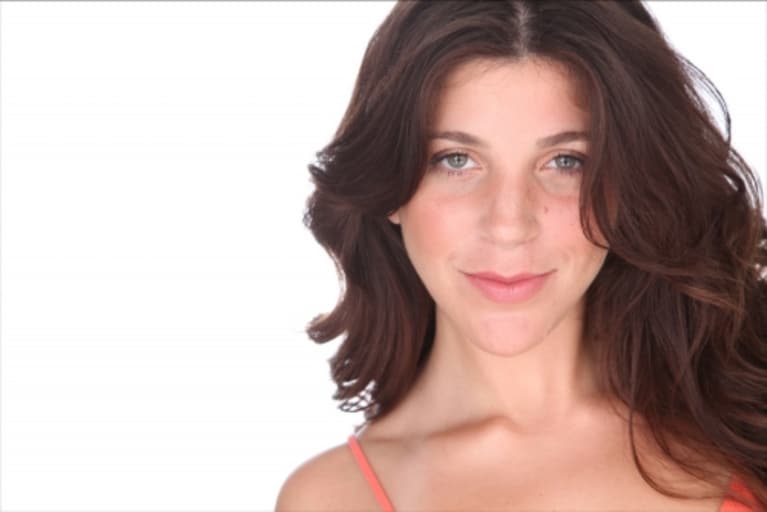 Why does is seem that some people are so lucky? Well truthfully, "luck" doesn't blindly strike; we have the control and power to create our own luck.
Through some recent reflections on my own life, I wondered what habits and mantras I've been telling myself when things seem to be going really well. And then the ones when things aren't so great. This has led me to the firm belief that we really do create our own luck.
Below are seven important changes that I've made in my own life in order to get "lucky!" After all, there is nothing better than looking around and really appreciating your surroundings and KNOWING that you put yourself there!
1. Do whatever you want
Remember being a kid and thinking, "I can't wait till I'm an adult and can do whatever I want." Then adulthood strikes, and that dream of doing whatever you want turned into a nightmare of work, bills and stress? Wake up! Just because we have added responsibilities doesn't mean we can't do what we want. It's all about just DOING it. I grew up dancing, but over time, money, self consciousness, and time put a giant gap between me and dance. Before I knew it, half a decade went by, and I had not taken a dance class. Then one day I got tired of hearing about other people doing the things that I wished I was doing. I realized I was stopping myself. There is no magic potion that will give you opportunities; you have to seek them out, and SHOW UP! With that in mind I got back into dance and now study Salsa, Hip Hop, and Belly Dance. I've had amazing performance opportunities and made great connections – none of which would've happened if I didn't go for it!
2. Take risks
"And the day came when the risk to remain tight in a bud was more painful than the risk it took to blossom," by Anais Nin. As an actress, I had to evaluate my journey down this path of unknowns, risks, and rejections. After much soul searching, I asked myself, "When I reach the end of my life, will I be proud?" For me, feeling proud doesn't mean that I did what was expected of me, but that I pushed the boundaries and did all the things that I wanted to do. Learning my values gave me courage to take risks. Sure, failure is inevitable, but it's a momentary setback that ultimately leads to a lifetime of success.
3. Surround yourself with goal-oriented people
One of my closest friends recently asked me to participate in a photo shoot for her handbag company. At one point during the day, I looked around and was struck by the company I was keeping: my friend who started her own business, her parents who are also business owners, her friend who recently opened a yoga studio, the make-up artist who built her brand, and the photographer who is just unreal. All were talented, ambitious, and went after their goals. I couldn't help but feel inspired and motivated. It made me reflect on the relationships that I nurture and maintain and what friendships to seek out. Ultimately, surrounding ourselves with goal-oriented people will push us to be our greatest selves.
4. Don't let other people get you down
What we feed our minds is just as important as what we feed our bodies. Mentally ingesting someone else's negativity is the same as eating junk food – it's unhealthy! I'm reading The Four Agreements by Don Miguel Ruiz, and the second agreement is "Don't Take Anything Personally." When someone else offers you negativity, it is a reflection on their own issues and has nothing to do with you! When I tell people that I belly dance, some people laugh at me. But I don't let it stop me, because I love it and I refuse to ingest someone else's limitations or insecurities. When someone else offers their negativity, they are wrestling with their own demons. The best thing we can do is keep nurturing our goodness, and send others our love.
5. Follow through with what you start
Time can be a little trickster and has this sneaky way of flying by. One missed opportunity can snowball into losing sight of our goals. Following through can be as simple as calling someone when we say we are going to, or as big as setting aside time every day to build on current projects. Following through involves some sacrifice, but in reality there is no sacrifice too great when it comes to making the most out of our lives. Recently, I had a rehearsal that I didn't want to go to, but I committed to following through. While at rehearsal, practicing something I loved, I forgot all about how I didn't want to go. I felt great, and the performance was a success! Once you start something great, don't stop; allow it to take you places you didn't even realize you could go!
6. Talk about what you're doing
The common fear in talking about our goals is that we will either jinx them, or someone will steal them. There is no universal law that will jinx your ideas. If they don't come into fruition, take a look at yourself before you blame the universe! Additionally, if you are surrounding yourself with ambitious people, they won't steal your ideas because they have ideas and goals of their own! Perhaps these conversations will open doors. Build bridges, not walls. Take chances, share your goodness, and you might be surprised at what will come out of it!
7. Have a heart
When I say to have a heart, I mean put your heart into everything that you do. Let your personality and inner beauty shine! When I say have a heart, I mean be forgiving. If someone hurts you, recognize that it is usually about them and not about you. Send them love and always forgive; it is the path to freedom. Remember, there will be times when we might need a little forgiveness too. When I say have a heart, I mean GIVE. Whether it is time, money, or opportunities to someone you are in a position to help, just keep giving, not for the sake of getting back but for the sake of humanity.