Celebrate the Everyday Miracles in the Mundane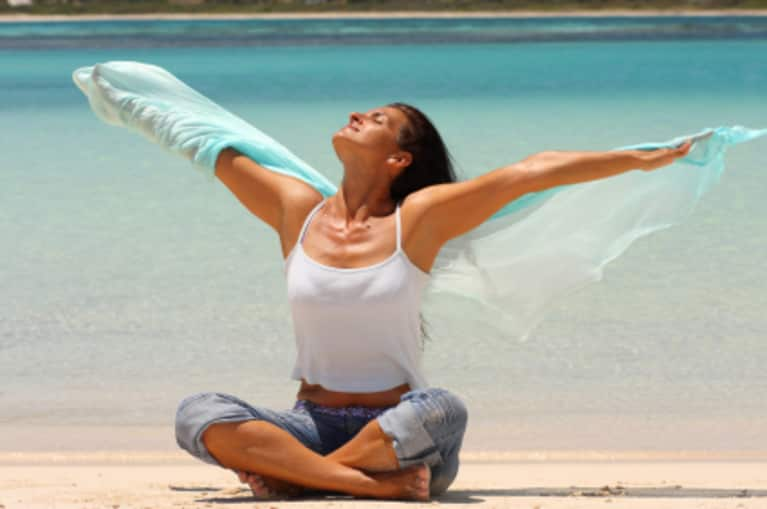 Just for this day, let go of wanting. Just for this hour, let go of working to live up to the expectations of others. Just for this minute, let go of judgment of yourself and those around you. Just for this breath, let go… Just be.
Amidst the ever changing ebb and flow of life, there is space; in the present moment, between the inhale and exhale of each breath. This space is without boundary, utterly vast. Omnipotent.
It is in the slowing down to appreciate the (seemingly) little things in life that we find clarity, gratitude and miracles in the mundane. It is in fact these little things which make up our lives; our breath, our ability to move, to ponder, to smile, to kiss – these are the juicy nuggets of living. The smell of fresh baked bread, the call of a bird, the crash of a wave, the smile of a child, the written word, a love letter, your favorite song on the radio, sand between your toes, rolling out your yoga mat, sun on your face, a warm embrace… the list is long, endless, much like the space between the inhale and the exhale, ever present, always accessible.
The everyday moments of life accumulate, making up a lifetime of memories, experiences, growth and awareness. When you consider the list of moments that brings you clarity, calm, joy or bliss, I daresay the list will include few, if any, material things. When we truly consider what brings meaning to our lives, I would suggest what comes to mind are mostly items which cannot be bought at a store, online or through the mail. Meaning, clarity and bliss come from the little things accumulating over time to create a rich quilt of life – each of us with a unique quilt of our own. The quilt may become frayed and tattered in some places, yet those can often grow to become our coziest memories that we just want to curl up with... The times when we have grown, learned and discovered the most and have come out stronger for having had the experience. This mosaic is created from each brief, fleeting moment of our lives – embrace the moment now. Be present to your life, to your experiences, to each seemingly mundane miracle. This is YOUR life.
Take some time today to make a list of some of the things that bring you joy, calm, clarity and bliss. Then, go out and put that list into action: Follow your bliss!
Namaste.