4 Natural Ways Every Woman Can Feel Beautiful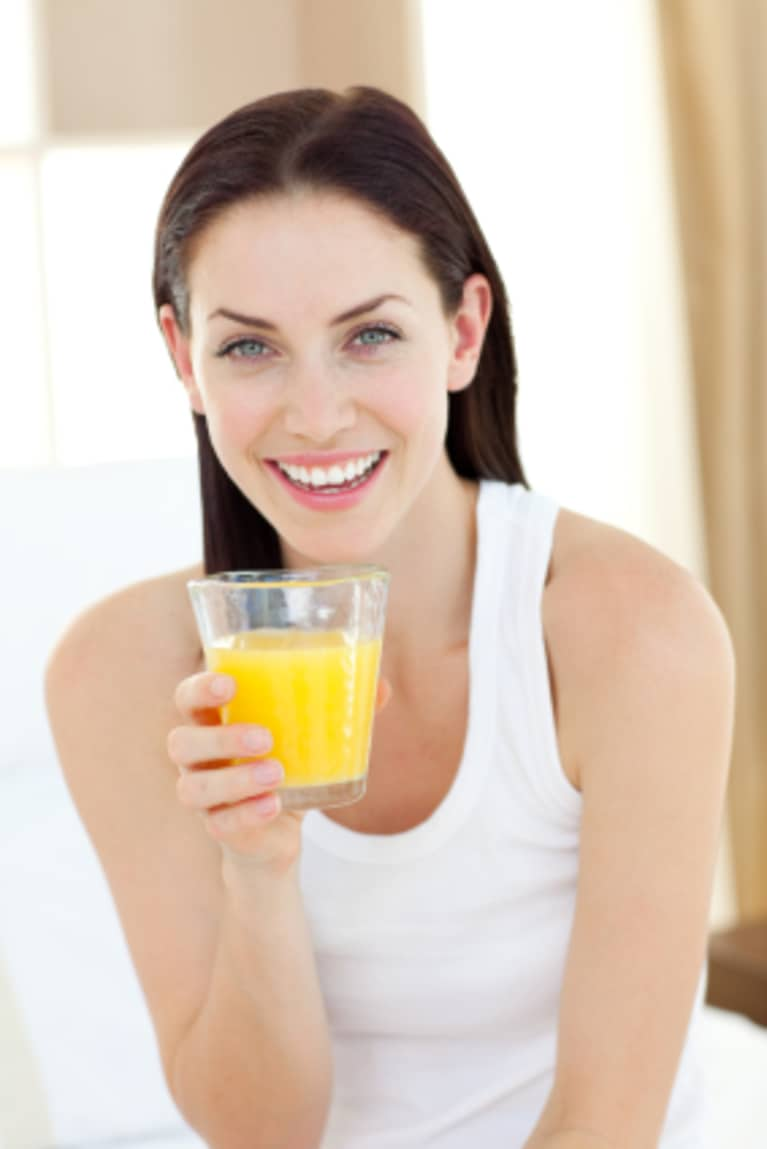 "Maybe she's born with it," but I doubt it. In today's market, there are countless beauty items: make-up, gel, hair dye, nail polish, wax, and the list goes on and on and on. Some of us have even gotten to the point where we refuse to go outside without some kind of product on our hair or face.
Whatever happened to natural beauty? And I don't mean using make-up to "accent our features" or to create a "natural look." I mean: whatever happened to a shower, putting a comb through our hair, and walking out the door?
In our world of popularized cosmetic surgery, botox, and photoshopped, glamazon women gracing the covers of magazines, is this our definition of being beautiful? Yes, I'll admit that I'm also guilty. I have flipped through those glossy pages and wanted this model's eyelashes or that model's hair. I even bought mascara, because a beautiful celebrity told me it gave her "lash-defying beauty."
But at what point do we stop and realize that perhaps we are just as gorgeous, probably even more so, without all that goop on our face and hair?
I have recently done it, and it's quite liberating in the mornings to know I don't have to go through a routine of doing my hair and make-up. Sure, there are times I feel self-consciously plain, but I have learned a few lessons about feeling beautiful.
Here are four beauty products that won't cost you a dime:
1. Confidence.
If you carry yourself in a self-assured manner, the world will notice. There's nothing more attractive than someone who is secure with themselves.
And don't forget to take the perfect accessory with it – a smile!
2. Exercise.
Take a walk, ride a bike, go to a yoga class (my favorite!). Get some fresh air, release some stress (and sweat), and let those endorphins flow. We always feel renewed after a workout. The results in our bodies are also a great plus.
3. Spend some time doing what you love.
Whether you are hanging out with friends, reading a good book, meditating, or dancing, take some time every day for things that you enjoy. Remember, beauty comes from the inside out, and when you feed your soul, it will show. People who are happy just have an evident glow on their face.
4. Take care of your skin, hair, and nails.
Who needs make-up when you have great skin, hair, and nails? Take care of yourself. Get a good night's sleep. Be kind to your body, and drink lots of water to hydrate. Give your skin a nice steam in a sauna, or just put your face over a sink filled with hot water. Treat your hair to a deep condition (wrap your hair with conditioner in a towel). You don't even have to go to a spa to get your nails done. Just clean, clip, file, and buff them yourself. Take care of yourself, and your body will definitely return the favor.