The Epiphany of Letting Go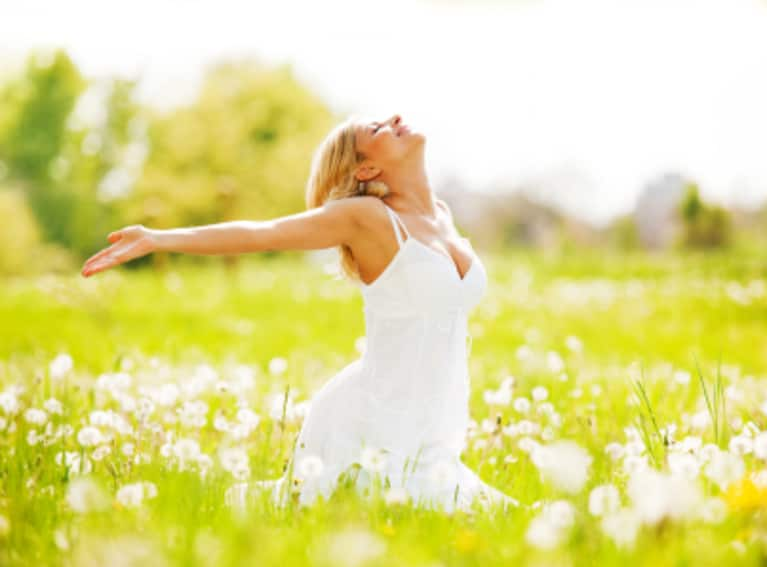 One constant in life is change: seasons change, our jobs change, our relationships change, and circumstances will always change. If we know change is inevitable, then why do we get so bruised up and bent out of shape when it happens?
Over the years I've learned to look at situations with a little more ease and perspective. I've realized that change isn't something to be feared but rather revered. All opportunities in my life have been direct results of specific changes. From the outside, some changes could have felt brutal, such as layoffs, illness, car accidents, etc. Each change in my life has had a specific role in helping me peel back the layers to see the bigger picture. Nothing happens in life that doesn't help us grow and connect more closely with our true selves.
If we spend our time worrying about every outcome, life cannot flow or happen to us. When we control, grasp, and try to manipulate situations, we essentially hide from our true purpose and connection to ourselves. If our desire in life is to play and relax into fun, then we must learn to let go and embrace all of the changes. When we are consumed with worry and fear about situations, we hold ourselves back from reaching our full potential.
Life will always throw us curve balls, and it is up to us to play ball. We have an opportunity at every moment to flip things around. If things are not going the way you'd like them to, then choose your thoughts wisely, and switch it around.
I used to live much differently than I do today. When I was depressed and in career I didn't like, I was manipulating my life to be something I "thought" I wanted. But, my true self -- the authentic me -- knew that none of the things that I thought would make me happy (nice clothes, a big fancy loft, a hefty job title) mattered. I remember coming home one night, so overwhelmed with tears of rage that I was debilitated. As I started to choke on tears of fear, anger and resentment, I did something radically different for me. I let go of the expectation that my life was supposed to be anything more than it was. Suddenly, a shift took over my body as I started to laugh. Pleasure could finally pop through the pain. It was in that moment that I realized that I was holding on so desperately to my life, controlling every last minute detail, that there was no room for organic growth or real fun to come in.
Letting go of expectations is the single most important thing we can do for our well-being. When I let go of expecting my life to turn out a specific way, I was able to release the pressure and relax into the rhythm of life. This, in turn, became the tipping point for my life to unfold naturally the way it was designed.