5 Reasons Mindfulness Should Be in Every School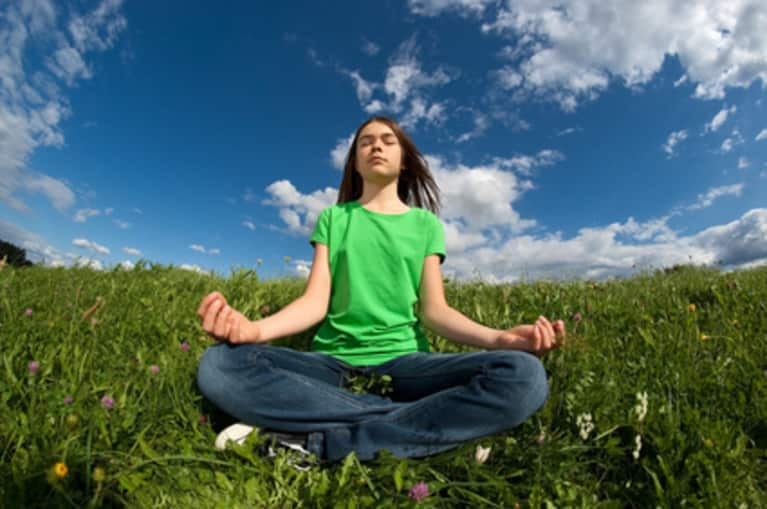 I spent the majority of my academic career in the principal's office… that is, until I learned how to meditate. After learning to meditate daily, I went on to college and never got in trouble again. So, I am concerned as to why there is not a mindfulness program that is more readily available in all classrooms in America. A mindfulness practice would reduce bullying in school, suicides, drop-out rates, and violence.
It would increase optimism, focus, resiliency, and the over-all wellbeing for the students (and teachers!). There is nothing spiritual or religious about this practice. You are simply calming your mind down and focusing on your breathing.
Here are five solid reasons to stand for mindfulness in the classroom:
1. Reduces Stress
When a child is under stress, they can't focus well. Therefore, they certainly won't perform well on tests. Stress also leads to violence; when a child is under pressure, they will lash out.
2. Increases Focus
When a child starts to close their eyes and bring their attention to their breathing, they are literally training their attention. Your brain is like a muscle: the more you're training your attention, the stronger your attention becomes.
3. Increases Empathy
When a child starts to do mindfulness, they develop more empathic emotions, which helps them communicate better with others. This leads to less bullying and violence in the classroom.
4. Calms Children Down
When a child is calm, he will focus better, be more optimistic, and be less inclined to cause trouble in the classroom. This will lead to better test scores and a much better learning environment
5. It Makes You Happy
Mindfulness has been used for thousands of years, because it's an effective tool to increase happiness and optimistic states of minds. When a child is more optimistic, they will do better in every area of school, and life.