A Path to Healing: Finding the Yoga Teacher Within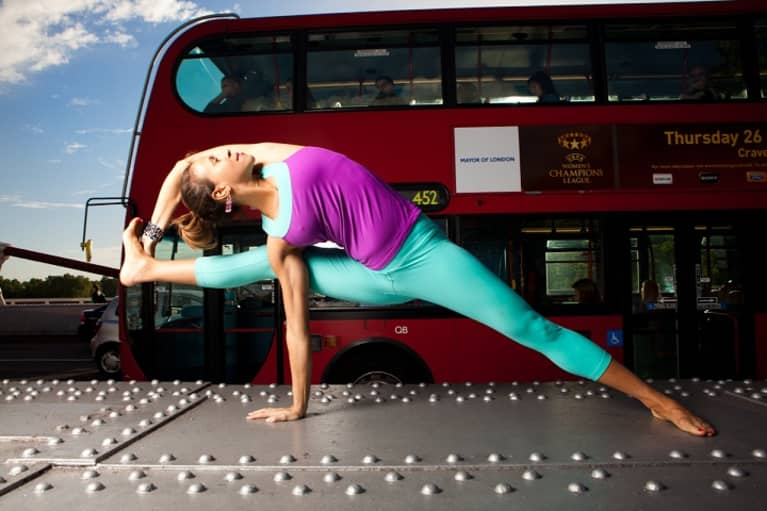 As a dedicated vinyasa flow yoga teacher and teacher trainer, creative expression never ceases to amaze me. The continued practice of yoga has demonstrated to me a very peaceful and timeless ebb and flow of life, which may sometimes appear stressful, chaotic and intense. But, as long as you remember to tune into the breath, life is a lot more like riding the perfect wave than trying to swim against a strong current. We need only relax, trust and feel the water.
Over the last ten years, I have grown increasingly more aware of the great magnitude of present moment awareness. To feel, sense and intuit what practitioners need and to teach with an open and receptive heart - in essence, presence - to me, means no planning.
Time and time again, I come across a certain style of teaching where the teacher sits in the front of the class and refers to a piece of paper, and rigidly (almost fearfully!) sticks to this plan. Almost certainly, if you are fixated on a piece of paper that you wrote an hour ago or two weeks ago, you are not engaging with the class in front of you. Somewhere along the way, you got lost in the planning and forgot about the moment.
If yoga is union of mind, body and spirit, then yoga is union with all there is, including this moment. I often remind my students to practice every asana as if they are sitting calmly in meditation, breathing deeply and steadily. When we begin to tune in and observe the breath, it's amazing how the body really begins to flow and how creatively we begin to express ourselves from a place of truth, wisdom and beauty.
When we are listening, when we are truly listening, we become miracle workers. We begin to heal ourselves and tap into a very real and authentic power… a power that can be used to do great and wonderful things.
Teaching yoga is not about achieving, and is not to be used as a platform to massage your ego. Yoga is more of calling… it is something within you that must be shared… it is something within us all!
The more we can all tune into our own inner teacher (regardless of whether you actually teach yoga), the more we will all be living in union with our higher selves. Thus, serving one another and expanding our awareness in truth, wisdom and inner peace.
Finding your own inner teacher is just one breath away!