5 Lessons Learned from Comic-Con 2012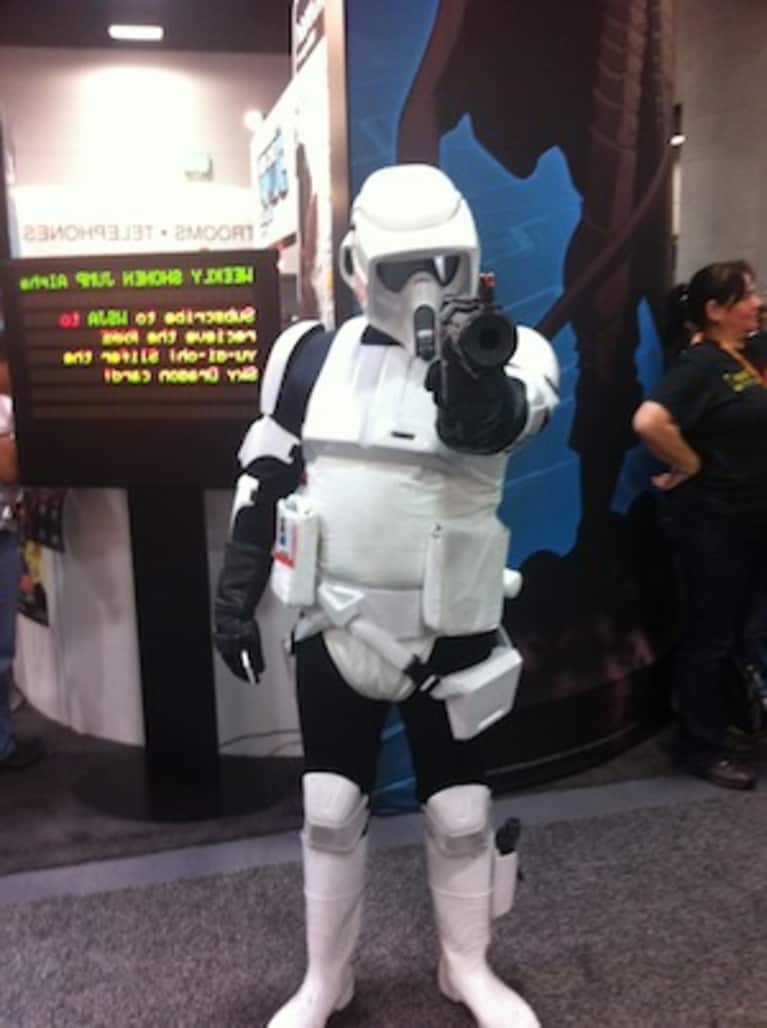 This past weekend, I attended Comic-Con International 2012 in San Diego. In case you haven't heard of it before, simply, it's an accumulation of well over 100,000 people attending comic book related events, ranging from traditional comic books to comics turned Hollywood movies to comic inspired toys. Now, giving you a recap of my first Comic-Con is not the point, but instead the point is to share with you some lessons I learned that transcend into everyday life.
1. Don't knock it until you try it. No, I don't really read comics. Yes, I've watched the Iron Man movies, but that was really my extent of traditional comic book knowledge. Yet, who was I to judge what this event would be like? Not knocking something until you try it is a simple phrase and one that has been used over and over, but when it plays out in front of your eyes, it takes on a whole new meaning.
2. Don't be afraid to go out of your comfort zone. Did I dress up as Catwoman? No. Did I at least brush up on some comic book lingo beforehand? No. Just like so many events in life, it's often when you push yourself a bit closer to your edge, you not only learn more about yourself but may also find yourself having a great time along the way.
3. Be confident enough to be yourself. One of the best observations I made while at Comic-Con was how this environment allowed people to be whomever they dreamed of being. From children to adults, there were a wide variety of costumes with hair colors that matched each color of the rainbow to groups playing out specific themes in perfect unison. Most importantly, people genuinely seemed to have the confidence to be the versions of themselves that society may otherwise frown upon.
4. Hold your judgments. Adding on to what I previously discussed, in regards to having the confidence to be yourself, was a feeling of a very non-judgmental environment that existed. The environment appeared to be one that fostered creativity, individuality and most importantly, a freedom to be oneself without any fear of retribution or backlash.
5. Enjoy life, especially the small things. Overall, everyone was just having a great time. Even the people waiting in lines, which had to have taken hours of their day, seemed to be happy and content with the simple fact of where they were. These individuals focused on the positive fact they were at Comic-Con, were lucky enough to get a ticket into the show and now lucky enough to be in line to see an event they wanted to participate in. They didn't focus on the long lines or the flurry of people. Nope, they were simply enjoying the moment and what life offered at that time.
What I love about traveling and attending new events, such as Comic-Con, is that I always push myself to learn something and find a way to apply that to life. Hopefully my learnings from Comic-Con International 2012 can be useful to you in your everyday life. I'm always amazed how many lessons are around us on an everyday basis, but we just need to open our eyes to see them.