10 Ways to Stay Healthy While Flying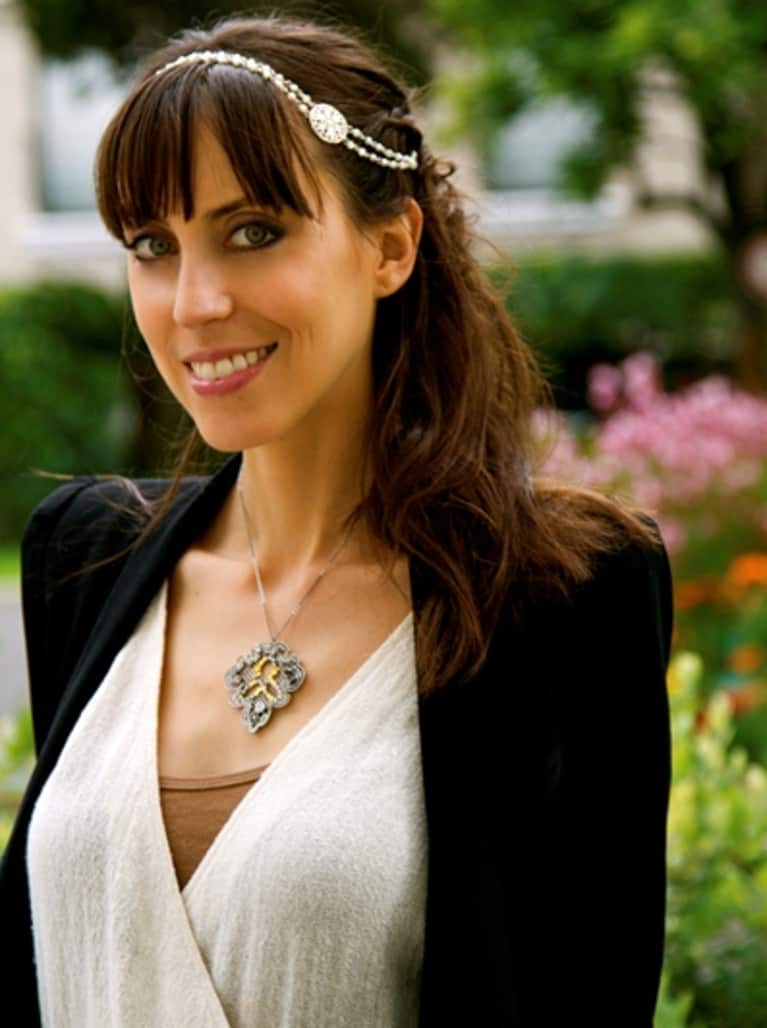 It's a bird, it's a plane, it's...Well, if you were Superman, traveling would be so much easier. If you're not (and if you are, feel free to skip this article and go save the world), air travel can be overwhelming and exhausting. However, it doesn't have to be. Your head may be (literally) in the clouds, but keep your feet grounded with these tips for how to stay healthy when traveling.
1. Keep moving
Gab your travel yoga mat (I love Manduka's version) and roll it out in the middle of the airport for a full sun salutation series before boarding begins. If that's not quite your style, don't worry, you can still do yoga without a mat, or even more than 4 inches of floor space. Keeping circulation flowing during a long trip is crucial so make sure to stretch your thighs however you can so the energy can move out and down through your legs. Walk up and down the cabin (as long as the fasten-your-seatbelt sign isn't lighting up of course) to avoid DVT (Deep Vein Thrombosis), a common travel ailment. Stand up at your seat, grab your foot and stretch. Or, kneel on your seat facing the back of the plane and lean back onto your heels. Your neighbor might look at you like you're crazy, but when he or she gets a leg cramp later on in the trip, you'll be having the last Buddha laugh.
2. Eat well
Unless you are bringing your own personal chef on board, you'll probably want to stay away from the airline food. Quinoa salads are my favorite airplane-friendly meals – they are filling without being heavy and pack in enough protein and nutrients to get you through a long flight. Add your favorite veggies like carrots or cucumbers, some heart-healthy oil and either apple cider vinegar or lemon juice. Bring an avocado and open when on the plane so they stay gorgeously green. Other add-on ideas include: Bring a Ziploc bag filled with hemp seeds for added protein and Omega-3 power or mix together some crushed sunflower seeds and/or pumpkin seeds mixed with a bit of Himalayan seat salt and your favorite spices. Make sure to pack snacks like flax crackers or rice cakes with almond butter, bananas, apples (both of which are also great dipped in almond butter), nuts and seeds or a granola mix (raw buckwheat granola can be made ahead of time and lasts for awhile). Bring some protein powder in case of a long flight delay – you can always mix with water or whatever beverages the airline offers. Chia pudding will also last for several hours if you put it in a (glass, BPA-free) container. You can even bring chia seeds and then just add your liquid of choice and, by the time you've selected your in-flight entertainment, it will be ready.
3. Stay hydrated
I'd suggest bringing a smoothie-juice-water bottle or coconut water along but, well, you know the drill. Make sure to drink plenty of liquids before you hit the security checkout line and then splurge on what are now the most expensive water bottles in the world once inside. And when the drinks cart rolls by, make sure to stay away from coffee, alcohol or even tea as these can all contribute even more to dehydration.
4. Strengthen your immune system
Airplanes are essentially massive microbe parties with wings, so it's essential to keep your immune system strong. Make sure your neck and collar bone are covered and pack a lemon in your bag and squeeze into some water for an easy vitamin C boost on board.
5. Relax
Before flying back to NY from Paris recently, I noticed a "Relax in 5 Minutes" sign next to two massage chairs in the airport terminal. I laughed and thought "Who can relax in just 5 minutes?" Whether it takes you five minutes or five seconds or five hours to unwind, it's an integral part of healthy travel. If you're eating detox-friendly foods, hydrating and exercising, but you're stressed and tense, it will negate all of your other efforts to maintain balance. So breathe in, breathe out. You're almost "om."
6. Listen to music
Sticking with the theme of relaxation, listening to music is a great way to relax the brain. Music has the power to shift consciousness and change the brain chemical activity. I strongly recommend the cheesy grandmother/elevator music usually provided in the airline's inflight entertainment system or songs from my favorite "Yoga music" collection like Shantala's albums or Jonathan Goldman's new age sound frequencies.
7. Pack layers
The air conditioning on board may seem like a lifesaver if you're just leaving a tropical climate, but the change in temperature is tough on the body. If you're in your summer uniform – tank top, shorts and flip-flops for example – make sure to pack a light sweater, light scarf and some socks. If your neck, shoulders and feet are warm, you should be OK. Heat is very important to maintaining healthy immunity, especially when traveling.
8. Don't talk to strangers
While it's true that "Man is Not an Island," you may be heading to one, so it's OK to politely refuse banter with your in-flight neighbor. Traveling is one of the only times to enjoy the silence of your thoughts, so don't be afraid to put in some earplugs and block out the noise around you. Sure, there are many health benefits associated with being social, but it's OK to indulge your inner zen on occasion and a long flight is the perfect time to do so.
9. Keep your body's clock ticking
When heading across time zones, "jetlag" is caused by a disruption to the body's clock. While the shift is inevitable, you can avoid mental and physical fatigue by trying to stick as closely as possible to your usual routine. If you're taking medications or supplements, try to adapt to the new time zone for the time you're away and take at the equivalent of the same time each day if possible. Try to eat at similar times during the day. And while you may want to lie down on your plush hotel bed or doze off on the beach upon arrival, I really recommend staying awake for as long as possible in your new time zone then going to sleep early.
10. Smile
Aggravated passenger next to you? Less than accommodating flight attendant? Crying baby? While you can't control others' tempers, remember that you can control yours and one little smile goes a long way. Plus, you're either on your way back from or on your way to a relaxing vacation , new adventure or a familiar place to see family or friends, so flash those pearly whites. (Yes, even on hour 8 of a 10-hour flight next to a crying newborn .) Bon voyage!